Want to do a mixed media art project? I've got several upcoming classes on the schedule in the few weeks. You can always click my events tab for the current info, but since you're here, I'll save you a step!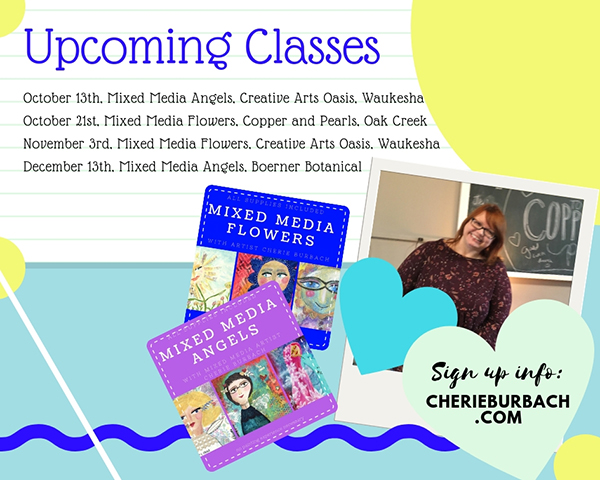 One reason I like art classes is that it is something you can do for you. So often, we're running around like crazy and we don't take time to do something uplifting for our spirits. Mixed media classes are the perfect way to get outside your comfort zone, get a little messy, create something new, and have fun. Bring a friend if you know of someone else who'd like to hang out and do a fun art project.
Here's a rundown of where I'll be. And best of all! You can still sign up!
October 13th, class, Creative Arts Oasis, Waukesha.
"Mixed Media Angels" – Sign up here.
October 21st, Mixed Media Flowers Class
1:00, Copper and Pearls, Oak Creek. Sign up here.
December 13th, Mixed Media Angels.
Boerner Botanical Gardens.