Joy comes in the morning. Don't you love that sentiment? Doesn't it call up feelings of contentment? One reason I like the Psalms is that it has a range of emotions. Whatever you are feeling, there is a Psalm or emotion to let you know you are not alone.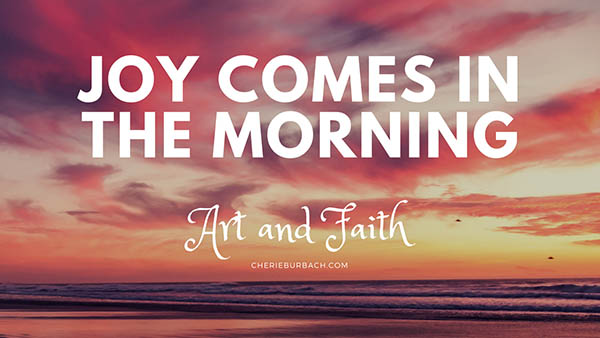 Recently, I found comfort in Psalm 30:5, which says: "For his anger lasts only a moment, but his favor lasts a lifetime; weeping may stay for the night, but rejoicing comes in the morning (NIV)."
Or the KJV version, which says: "For his anger endureth but a moment, in his favour is life; weeping may endure for a night, but joy cometh in the morning."
Joy comes in the morning.
This to me says not only do things look up once the daylight arrives (literally and otherwise) but in our lives, there is always joy, always light, waiting for us, in the world beyond this one.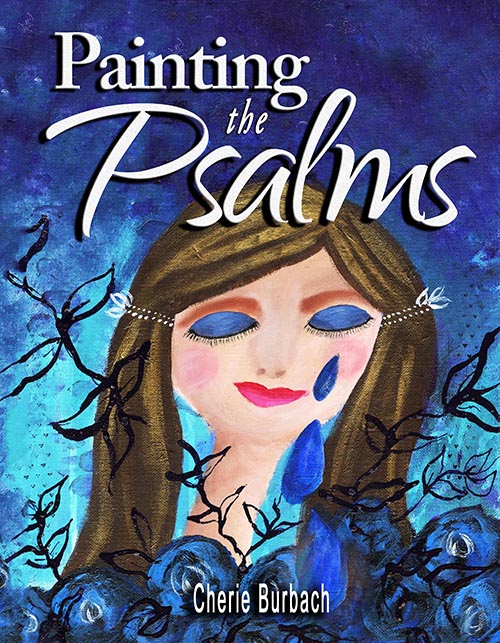 For more inspiration from the Psalms, considering taking one of my Painting the Psalms ecourses or pick up my book, Painting the Psalms. My ecourses are individual mixed media projects you can do in the privacy of your own home, at your own speed. Each project is different in terms of technique, composition, and supplies, but they all are inspired by the Psalms in some way.
My book Painting the Psalms is half art book, half devotional. It contains over 100 paintings, all inspired by the Psalms.