The Wade House is an historic site in Greenbush, Wisconsin. If you've never been there, I highly recommend it. It's a beautiful location and for the last few decades it has held a craft fair at the end of August every year. In fact, this craft fair was one of my first ever. Our booth has changed a lot since the first time we did the show.
But this year we were back and every time I'm there I think about the very first time I was ever there, which was because of a school trip. I had won a trip there because of academic achievement in 5th grade and went with a bunch of other nerdy, smart kids to the Wade House. I really loved history, even then, so I enjoyed the trip.
And who would have thought, all these years later, that I would be selling my art there!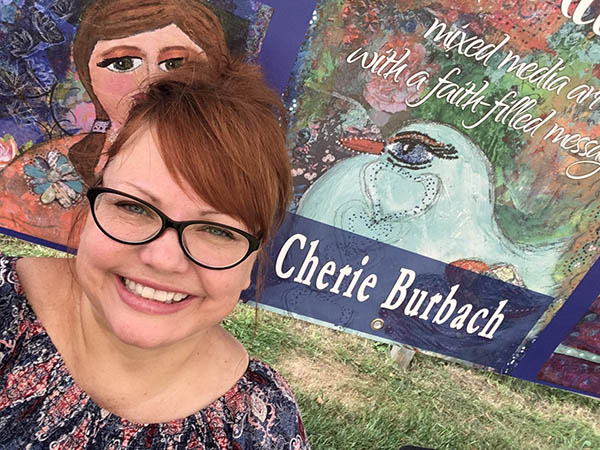 Our booth has changed so much from the first time we were. You have to do a couple shows to really get the hang of setting up your booth the way you think it should go. This was the first time I put a couple of my totes on the front of the booth.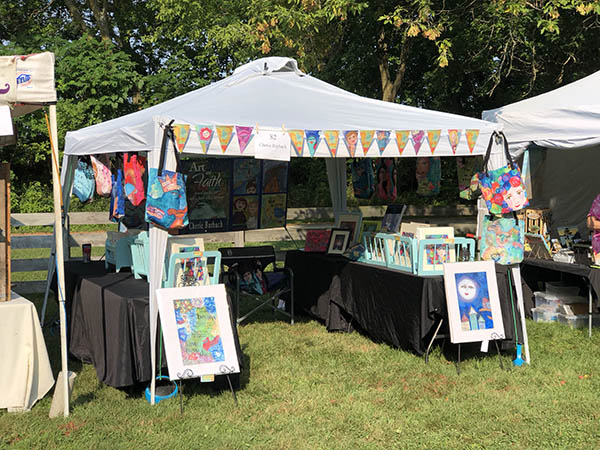 I like them there because they are colorful and attract attention.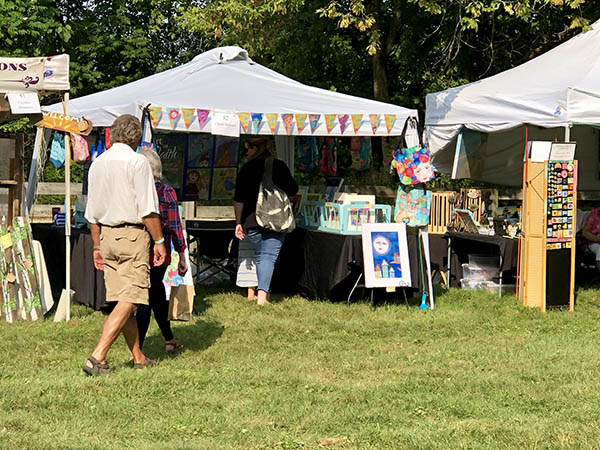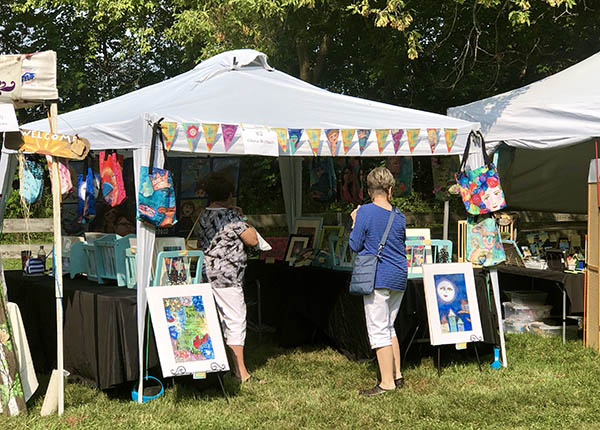 It was a very hot day and today (as I write this) I am feeling a bit tired and worn out. ha! Craft fairs take it out of me. But I am very happy to be able to do them, to meet new people, to chat with other artisans, and to be reminded that each opportunity to show and present my art is a blessing.