I notice I've been painting a lot of girls with pink hair these days.
Like:
and:
and: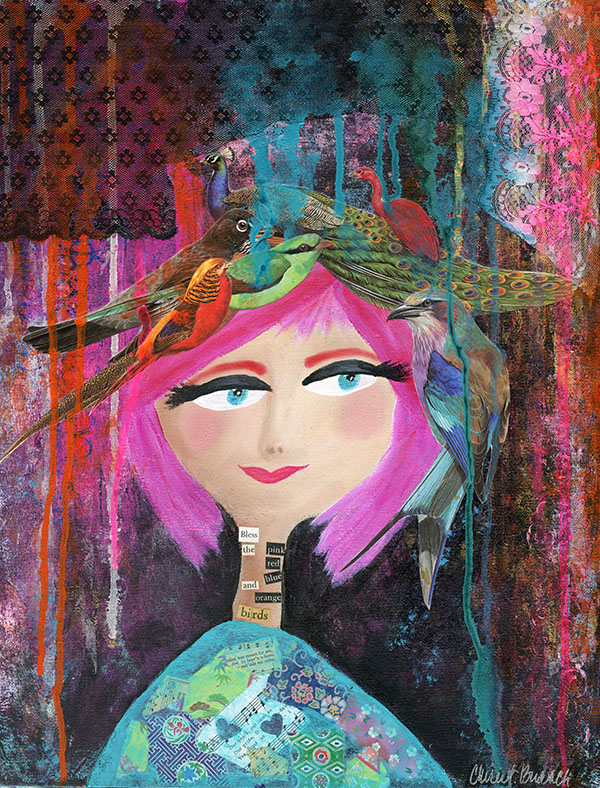 and: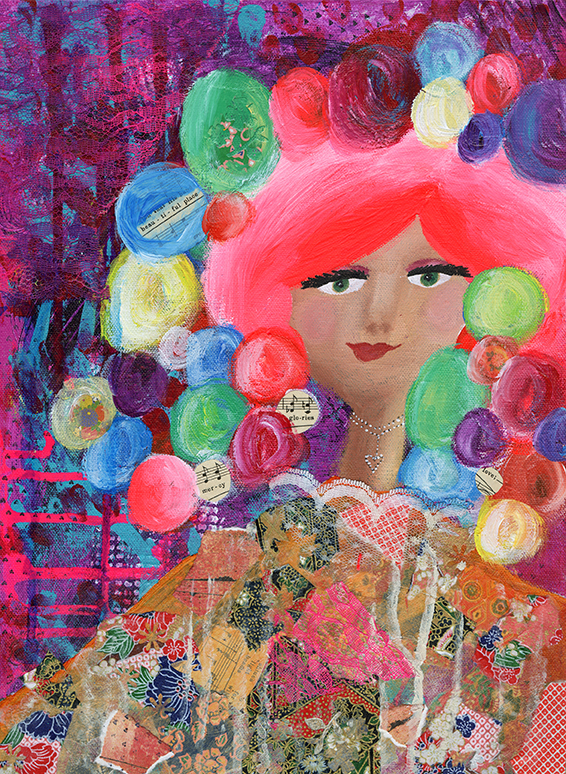 and: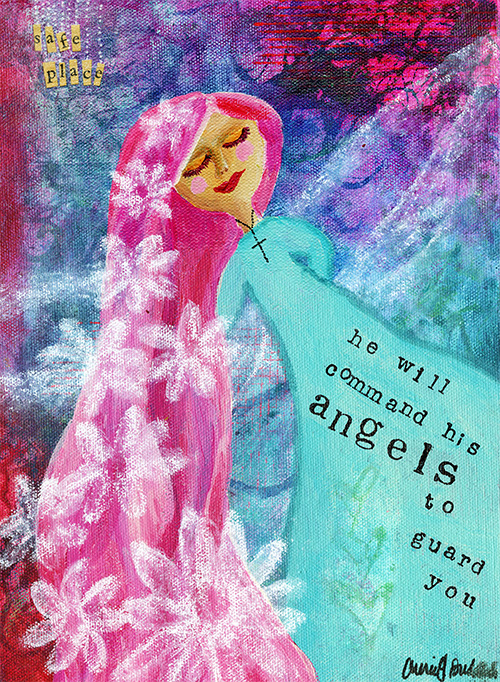 and, of course:
(Spirit) The "Spirit" original has sold, but the print is still available.
I've never had pink hair myself, but lately, I seem fascinated with it. Pink represents vibrancy to me. It's not so much about "being girly" as it is being strong, and for some reason this bright pink is drawing me in. I'm having fun adding it to paintings in the form of drips and highlights, and now, hair color.
Pink isn't my normal color palette, for sure. When I was a kid, my mom wanted to do my room in all pink and I hated that idea. I wanted something else (blue, my favorite color) and so instead of pink we settled on red.
I really didn't like red back then, but it was better than pink.
But now, I'm feeling myself drawn to it. I like creating mixed media girls in all types and shapes and colors, and when I paint one with pink hair it feels like I'm stepping into another world, one that exists outside of this one, one that is filled with possibility.