A few minutes ago I sent a couple texts to my siblings wishing them a Happy National Siblings Day. Funny, that. I never thought I would have any.
Growing up as an only child and an adopted one meant I often wondered if I had siblings "out there." When I was an adult, I found out I did. The "search" all started with a sister I found out about. God put the idea of finding her on my heart and then the search continued. I found some brothers. Wow!
And there are some siblings I found but didn't connect with. It is like that sometimes. I wanted to be close to everyone but when relationships don't work out, it is often God telling you it isn't meant to work out. So you take that as a blesssing in and of itself and you move on. You mentally and emotionally wish them the best, but you walk on toward the life you were meant for, not the one you wish you had.
I sent texts to my actual siblings and to my cousins, who are as close to me as siblings. I've realized over the years that family is who loves you. DNA is interesting, but family has little to do with blood and everything to do with heart.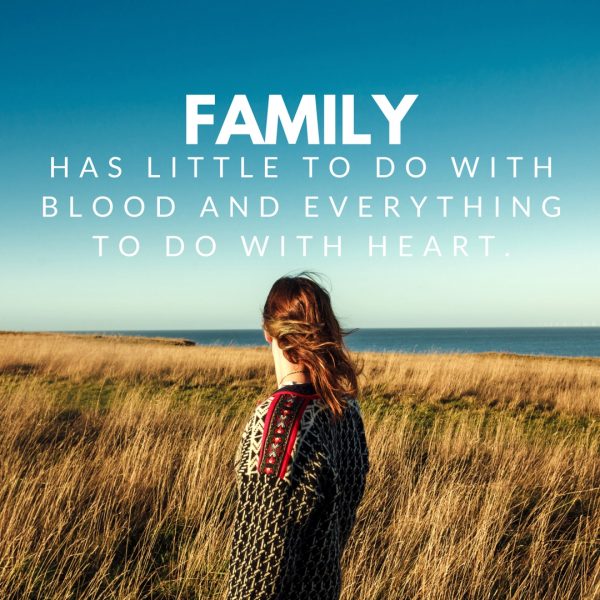 In fact, my adoptive cousins have been very supportive of my search. They are as interested in my siblings and genetic relatives as they are their own. They forget sometimes that I am adopted because it doesn't matter to them. And that is perhaps the thing that those who aren't adopted don't get, that you are meant to be with the family that you are meant to be with. I firmly believe that God has a hand in all of that. I was meant to be with one family and reconnect with some of my siblings later. I firmly believe that, too.
Any day that recognizes a relationship of any type, to me, is simply a reminder to honor all the people who have loved you and are good to you. It isn't just about genetics or someone else's definition of family.