And we have a winner!
Or, make that THREE winners!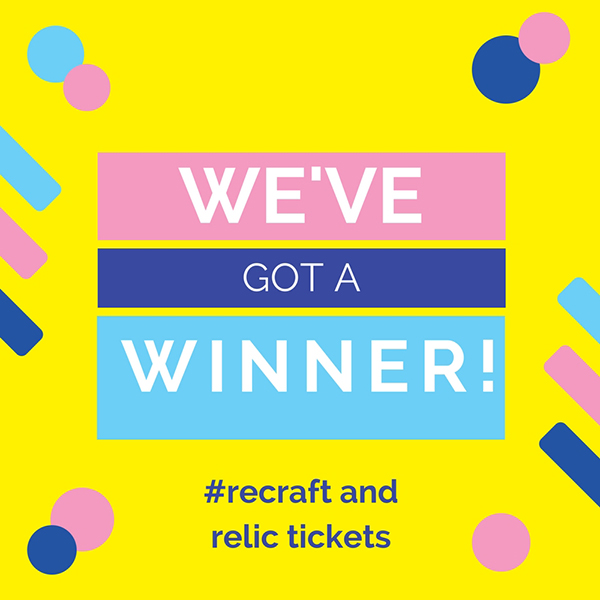 Alejandra, Nancy J. and Maxine were chosen randomly. Congrats! (And please stop in and say hello during the show.)
Thank you to everyone who entered!
Of course, if you didn't win, you can go to the show by purchasing tickets directly from reCraft. Hope to see you there!
ORIGINAL POST:
I'm giving away three pairs of tickets to the next reCraft and Relic!
You've heard me talk about this show here (from when I did it in April and then again from last month), and it's no surprise that it's one of my favorites. There are so many vendors there with so much variety that it is an inspiring place to walk through and to find one-of-a-kind items.
The next reCraft and Relic is January 27th and 28th, and….
I've got tickets for ya!
It's a giveaway, ya'll! Especially for my newsletter subscribers.
First, leave a comment. Any old comment will do
But make sure you're on the newsletter list. If you're already a subscriber, go ahead and leave a comment on this post now. That will be your entry.
If you're not yet on the list, you can subscribe here: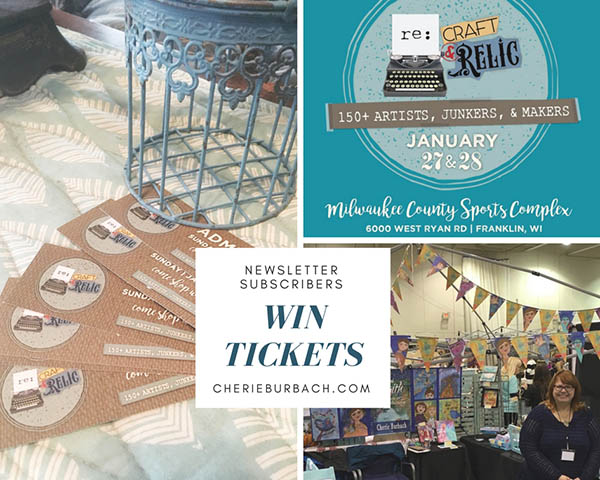 This show is held in the Milwaukee metro area (6000 West Ryan Road in Franklin).
I'll be drawing the winners on January 11th. Good luck!