You know with all this busy art stuff, I haven't had a chance to do many glass sculptures recently. So I had to correct that!
I think we all need a cheesy hobby like glass sculpture making, don't you? I love looking at how I can use old bowls and glasses (and ashtrays, those are the best) and creating something new from them. And I love the way the light hits glass. I find the process of putting together pieces and trying out designs very relaxing in a completely different way than creating paintings is. For one, I'm outside and listening to the birds and trees swaying in the breeze while I'm creating. This inspires me in a completely different way. My senses are focused on nature and my mind drifts to all that God has created. I start thinking about the big old world and everything that is a part of it. It leaves me pondering my relationship with God and how it has grown over the years. Just being outside and putting myself in a different mindset allows me to create in a completely new way.
But another reason is just that I enjoy building something that comes to life right before my eyes. Oh, I know glass sculptures aren't a science and there are loads of people who probably think they're dumb… but I love them and they bring me so much joy. And besides that, my family loves them. My husband encourages me to make them, so… I have to keep doing it for him, right?
I gathered some old glass I had around and got to work. It is my aim to add some solar lights to my yard, so I grabbed a bunch I had on hand, and headed out to the backyard.
I love using the blue glass the most. As you can see, that old blue vase is kinda dusty. I don't bother cleaning them for these sculptures because the rain cleans them off nicely. Do you like how Gen is there in the background staring at me? She's like, when are you going to be done with this?
Soon, doggie, soon.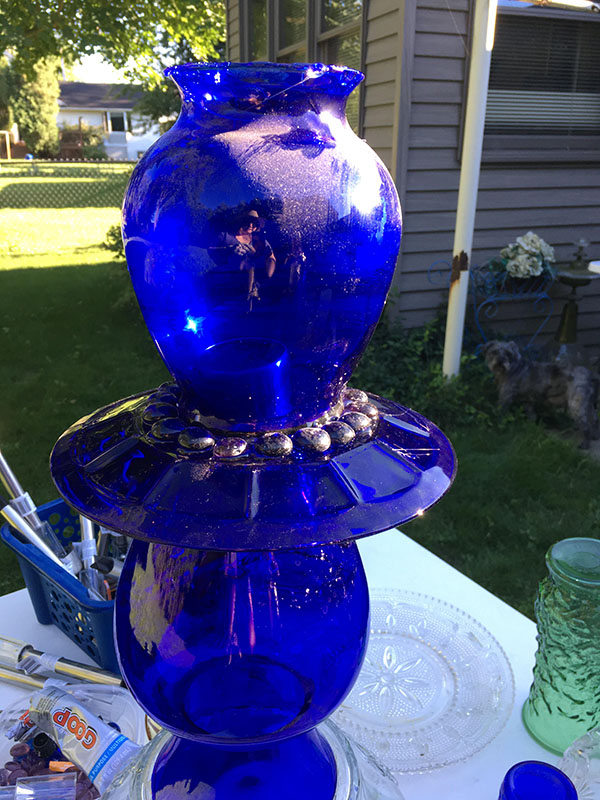 I've had those cute little candle holder things on top for quite a while. I'm glad I'm using them.
I also had some gold and green dishes I wanted to use.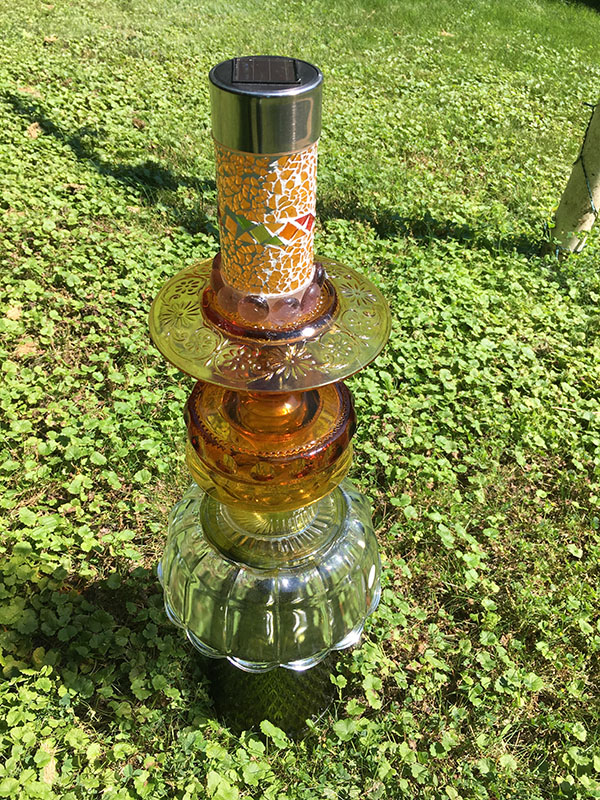 Don't they look pretty in the yard?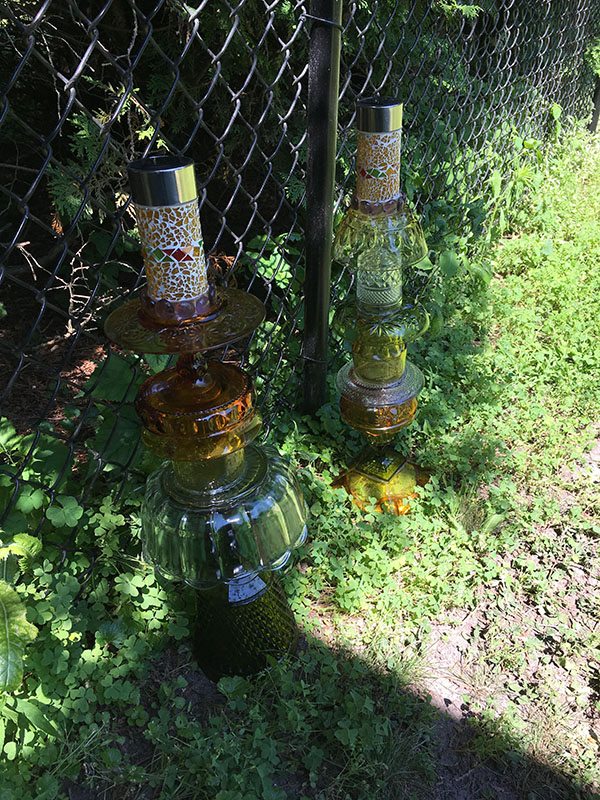 And at night, they light up so beautifully.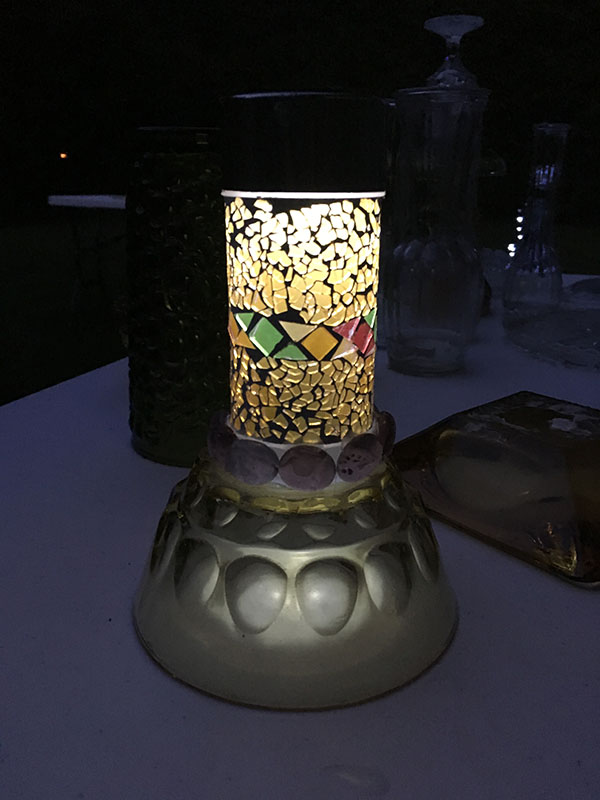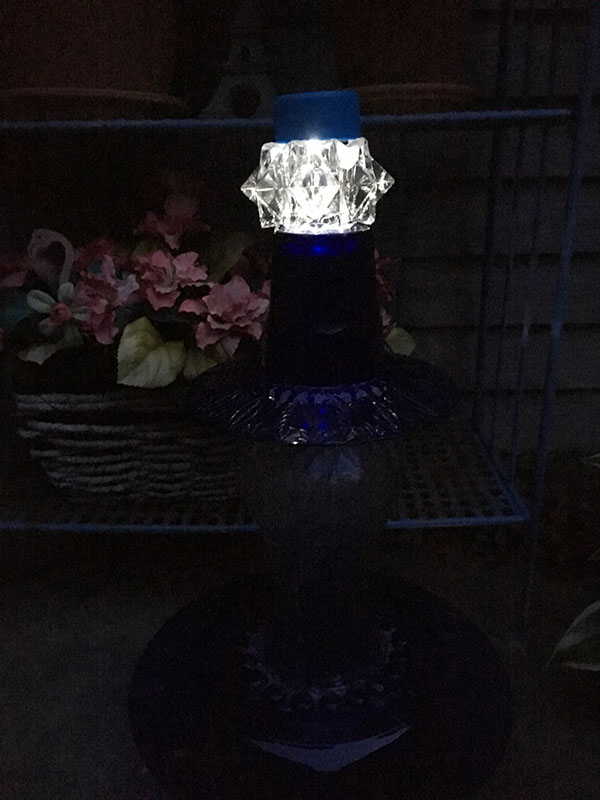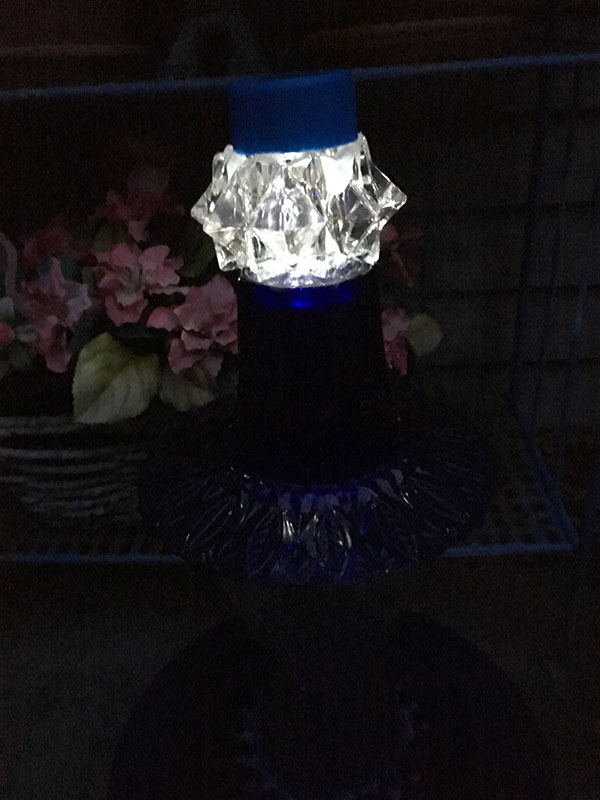 Finding inspiration to paint and create isn't hard. It is everywhere! Even in the beauty of something like a homemade glass sculpture.