I've always been a lover of nature. The great irony in my life is that I am someone that is allergic to trees and flowers and animals but I love them all the same. Perhaps my allergies, and the distance I must get from God's creations, helps me to appreciate them even more.
So when I can get up close to something in nature, I take advantage of it. Maybe that is why I am such a lover of cloudscapes and sunsets. I chase them, follow them, marvel at them…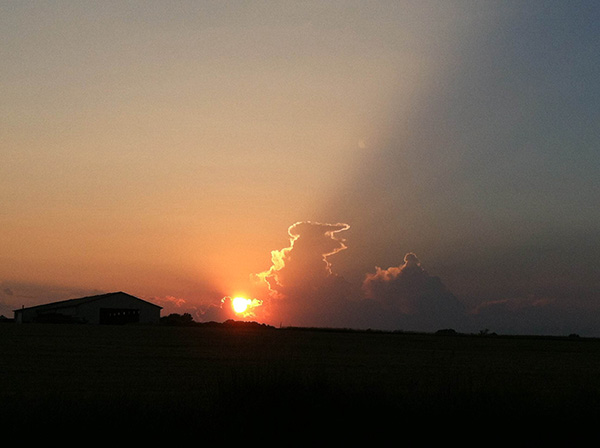 When I stand before nature, I find God. He feels up close and personal to me. It is even better when these moments are accompanied by quiet.
I found this quote by Mother Teresa and it sums this feeling up perfectly:
We need to find God, and he cannot be found in noise and restlessness. God is the friend of silence. See how nature – trees, flowers, grass- grows in silence; see the stars, the moon and the sun, how they move in silence… We need silence to be able to touch souls.

~ Mother Teresa
Our souls speak a different language, and it is only when I am silent that I can hear the things my soul responds to. It is only when I am silent that God's voice doesn't need to compete with the other loud things I can too often turn my attention to instead.