I feel as if this last month has been a whirlwind. Many things have come up… events and opportunities and surprises… some in my personal life and some in my professional life.
It reminds of God's way of doing things. Sometimes God is slow… he makes us wait and wait and then sometimes says no. It is always about his timing, about what he wants for us. It's hard to swallow sometimes, you work at something, pray for something, and you just want it all to happen… now. And then you wait… and nothing.
And then you "give up," or more accurately, give it over to God. Here ya go, Lord, take it, I'm done, I'm so over this situation I just can't. And then that thing you've wanted and hoped for (or perhaps never expected at all) suddenly makes its way into your life and it happens quickly. It reminds me that when God is involved, there is speed involved. Speed of light, of sound, and of prayer. All of the things we can measure due to science and all that we cannot measure, due to faith.
I've had times in my life when things happen like that, fast and surprising, and my first instinct is to dig my heels in and stop and think about it all.
I'm a thinker, ya'll.
But these days, at this ripe old age (ha!), I'm trying to go with it. Embrace the blessings even though I don't always understand them. Maybe I don't need to understand them fully. But it's part of the reason I've done this word of the year intention for the last couple years, I know that sometimes I have to just trust and embrace. Each year that I've chosen these words I never knew how much I needed to connect with the the meaning behind each.
Sometimes you get a surprise answer to a prayer and it seems so unreal and beyond possible that you feel like God is right there in front of you, with arms folded and a smile on his face that said, "You doubted me, huh? Well, how do ya like this?"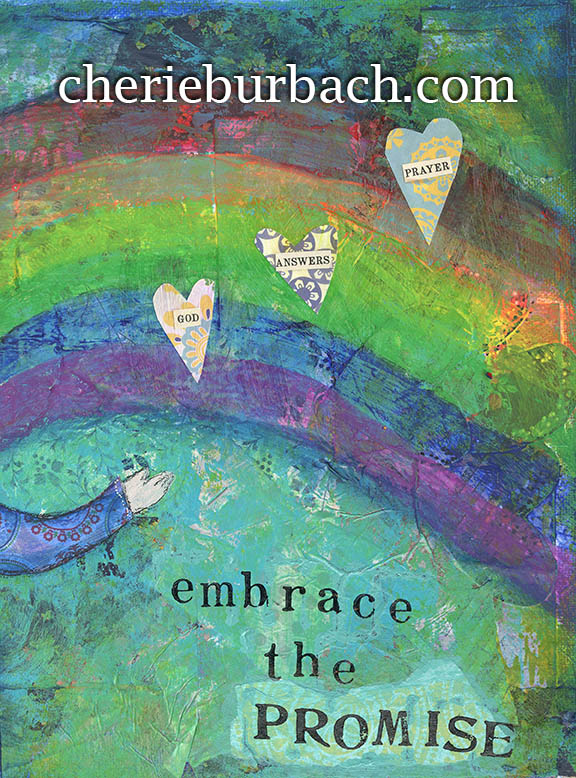 God does always answer prayers, but not always in the time we want or even, I suspect, on this end of paradise. And that's a hard concept to swallow, isn't it? It's hard to trust so fully that we can say with confidence that God will answer every prayer, even when we don't have the evidence, hard and fast, here in our hands or here before our eyes. Sometimes, we do have the evidence, but it doesn't look like the facts we envisioned.
But back to this concept of speed… of speed in the universe and in life and in God's ways… I've experienced this speed. Suddenly you meet someone and within a year you're married and you never thought that would happen. Suddenly you pray for a new friend and say amen and go to the coffee shop and there's your new pal, all ready for you to start a friendship with. Suddenly you pray for a way and you have no idea why you're even praying, but then you get an email with an opportunity you could never picture.
Fast.
I believe these quick solutions in our life are from God, but they're scarey sometimes, aren't they? You get connected with someone and it should be weird (based on your logic) because you don't know them but you talk with them and it doesn't seem weird at all. An instant gift. Do you embrace it? (There's my word for this year!) Or do you hang back, become circumspect?
My answer was always to be circumspect. I'd think about things until the moment was gone and then wonder if I should have acted. I did this with relationships and even things like should I buy that shirt? Hmm…. which irritates my husband to no end. Buy the shirt! Stop thinking about it!
Okay, honey.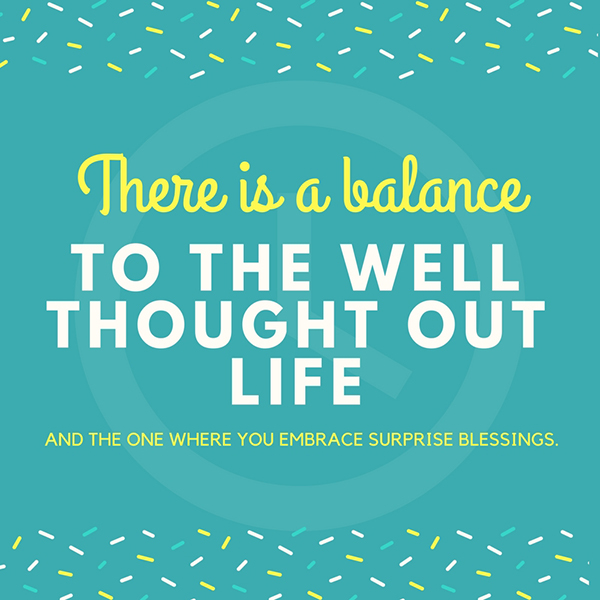 But we can feel these types of situations in our lives, where it seems more logical to think it through. We don't want to be impulsive. Right? But there is a balance to the well thought out life and the one where you embrace surprise blessings. Only you know what is right, and even then, sometimes you're not sure if it's right. Pray on it. Consider. But don't be afraid to take action or embrace the gifts that you don't always understand.