2016! I see you there in the distance, getting farther and farther behind me. I'm not too very disappointed you've moved through my life, tho. You were a challenge.
For those of you new around these parts I do a yearly wrap up with my thoughts and goals and whatever else. So here goes…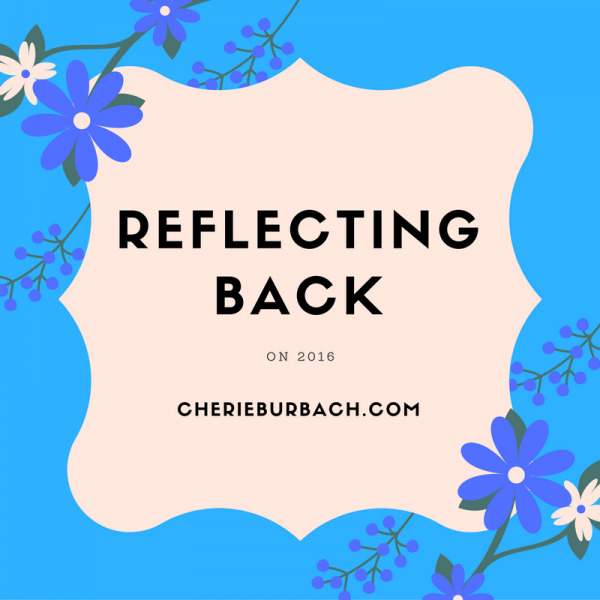 Letting Go
2016 seemed to be about loss. Sometimes, it creeped up in expected places, pulling me from my comfort zone. Losing my best friend and maid of honor was a blow that I'm still trying to wrap my head around. I feel her here, still. I feel her life force around me at times, and it takes me a moment before I realize I can't just call her up and chat anymore.
I also lost a friend who had become so dear to me, and yet was someone I had never met in real life, too. This person had a bold, uplifting personality. She was someone who spoke her mind and made people laugh and encouraged me personally. She took time to send notes. We both said we felt drawn to each other, and I think it was because we shared a lot of the same struggles. And yet, 2016 took her away, too, suddenly.
We lost celebrities and it surprised me how much some of these deaths affected me.
Some losses were loud, shocking. But other times, loss came quietly, as a gentle reminder of things I should have let go but didn't. Accepting the love I have for someone who will never return it, embracing this season of my life, and continually asking God where he wants me in this life kept me focused on what I should want rather than what I have.
The Light of the Beloved
Even through loss, God inspires. To that end, I can't get enough of sunrises and sunsets. I'm a little obsessed with them. When we're driving somewhere and a big ole sunset starts happening, my husband often pulls over so I can just stop and gawk. God's artwork in these areas always pulls my attention. It's a daily miracle and I feel such a sense of wonder at witnessing the majesty of it all. I think of poetry when I'm chasing down a sunset, I allow it to pull me from a bad day, and I just stop and let it inspire me in my faith and in all the blessings He has given me.
Prayer Warriors
One of my favorite paintings this year was of the Prayer Warrior. I started a series on them, and wanted to continue that theme with a book that encouraged people to look at their prayers differently. My faith has been a balm to my soul, and has carried me along my entire life. I was happy this year to have created a Prayer Warrior Journal and have heard from many people how this book has helped them with their goal of getting closer to God.
I also talked about ways to "Be a Blessing", how to use Twitter as a prayer warrior, and how to show love when hate seems everywhere.
This year Putting on the New turned three. I can't believe it, how time has flown with that blog. I feel honored and blessed to know each of the writers that has called Putting on the New home.
Writing and Relationships
I love this season of my writing career and the types of subjects I'm asked to write about. This year I was thrilled to be in Family Circle talking about friendships, in several Readers Digest articles talking about dating and friends and marriage, in Alive Now with my poetry. I also got more accolades for my This I Believe essay, the most thrilling of which had to be its use in schools, from grade school through college.
I read a lot this year and also wrote a lot. I didn't publish much because I was focused on building my art business. I've learned the lesson that you can only do so much. So I've given myself permission to take my time and do whatever it is I want to do with my schedule and in my own time.
This year, I got to see Jennifer Weiner live and in person, which was such a thrill. Author events are something I have always enjoyed and I'm glad they still exist.
The Seasons of Life
My word of the year (trust) brought me closer to God. At six months into the year, I could see it at work and how it had transformed my approach to life.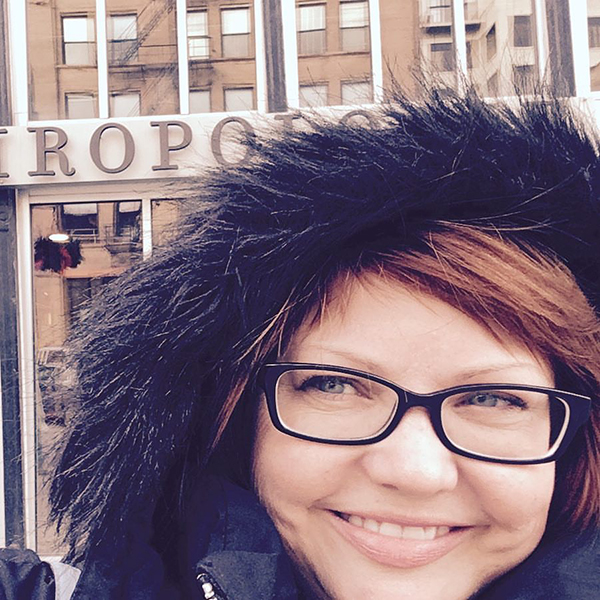 This year I turned 50 and found that the seasons of my life were pulling up memories, pushing up long-forgotten feelings, and bringing tears and pain. I'm still trying to recover and get my footing. But I never, ever, give up hope. God is my hope. In 2016 I talked about living boldly with hope and how hope had found its way again and again into my art.
Coming Back to Art and Faith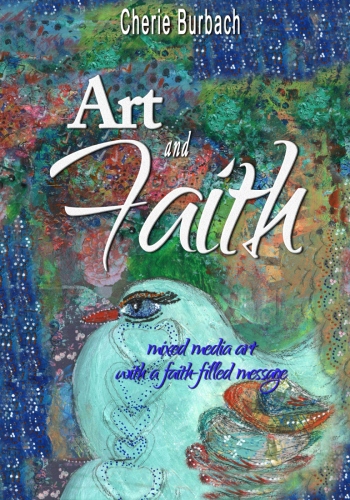 Art and faith have been the themes this year. Is that why the year was such a challenge? I think of 2016 as a time of testing and growth. My business model moved and changed, my approach toward writing and art is different, and the way I look at life and relationships has been transformed as well.
This year I released, what has to be, one of my favorite books ever: Art and Faith. This book is a combination of my art and the words and intentions behind it. I loved creating this book so much, and definitely want to do some more for the upcoming year(s). It has received very positive reviews and I'm happy people are enjoying it as much as I enjoyed putting it together.
The combination of art and faith has been evident throughout the year, and with my new word of the year (embrace) I hope it will continue.
Bring On the Art
More than anything when I look back over the previous year, I see it as a time for creating art. I made a lot of art, explored different techniques with painting, and took in inspiration wherever I could find it. I devoted lots of time and resources to building my art business. I attended craft fairs. I learned to talk about my art to people, to describe my process or answer questions about the things I paint and why I paint them.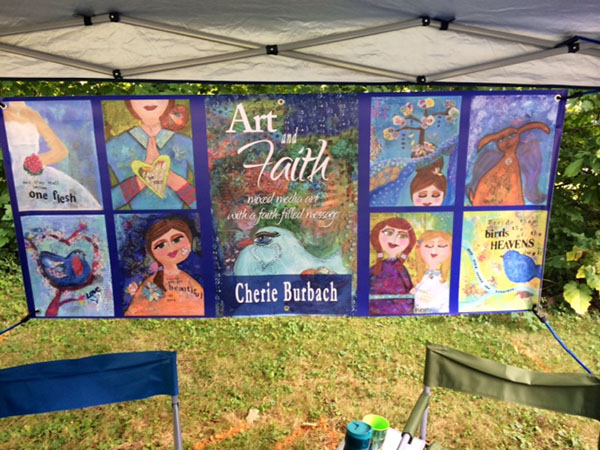 My art licensing expanded to places like Sears and Wayfair and Walmart. I had my art up in a couple places, including a cool coffee shop, a local art gallery, and a cultural center, where it got tons of exposure. I had always heard that having your art up in certain places wouldn't bring in sales, but I disagree. I heard from many people that saw it and asked more about it, and exposure is half the battle when you're a creative entrepreneur.
To that end, I experimented with new promotions, including my first ever time lapsed video. I did a couple more and then added some digital art videos too. I believe art can heal the soul. Truly. It has helped me in my life and I want to continue making art that people resonate with.
So, here's to 2017!