Hello HALF CENTURY MARK! I am using all caps for you, because you're a big thing. You're something that is looming over me right now, a mere weeks away and you are feeling enormous and pretty awful.
If I'm being honest, I've shed a few tears.
Okay, more than a few.
It's not because I'm aging or that my body is doing different (weird) things or even that someone might look at me and say, "You're 50! Eeek!"
No, it's that 50 is pushing up memories, like a stubborn diver determined to have you look at buried artifacts found on a ship that went down years and years ago. Those things that were precious to me then are now covered in rust, and not so shiny and perfect anymore. Yet this big 50 is down there, diving mask on and kicking furiously to bring up things that are better left buried.
Like self doubt. And feeling worthless. And wondering why some things in my life that should have been easy were hard.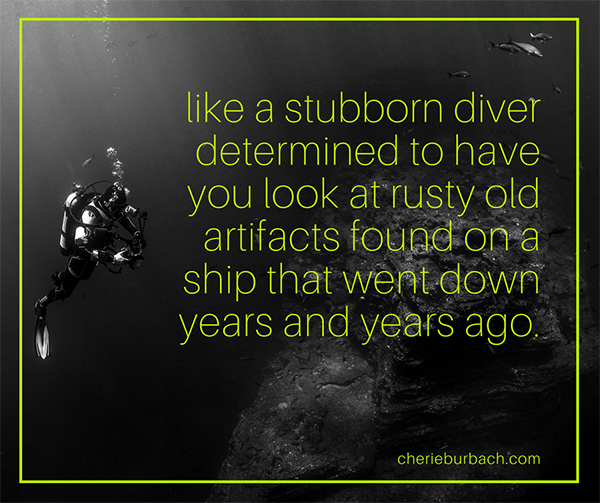 I haven't felt this way in a while. Darn 50.
Last week "the kid" heard me talking about this 50 thing with my husby, and he looked on in horror ("the kid" not the husby) and said, "Does that mean you stop being an artist?" My husby told him no, it meant I stopped being young. Chuckle. (He's so helpful that way.)
But "the kid" made a good point. What does it really mean, this 50? To stop being an artist meant something really awful to him, and I have to agree. Because it took me this long to become the artist I wanted to be. So I can't fault 50 for that.
I can't even fault 50 for the changes in my body. I've always dealt with disease and different things other people didn't, so new changes are really just the same old, same old for me.
The tears have perhaps meant something different. I'm feeling the seasons of life, going to sleep at night dreaming of images that have become my art. I wake up with thoughts of strong women with deep roots who sway in the wind and might lose their leaves a time or two but never, ever completely break.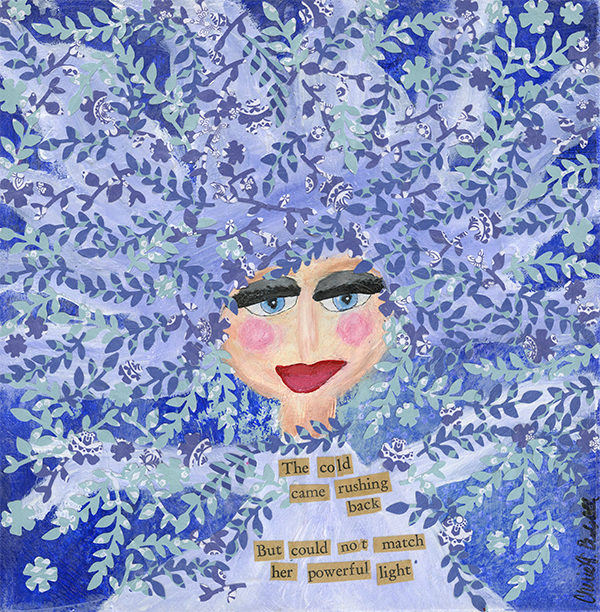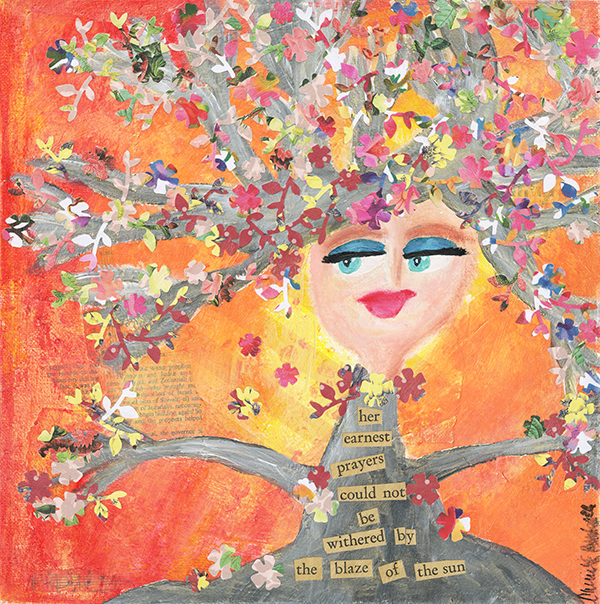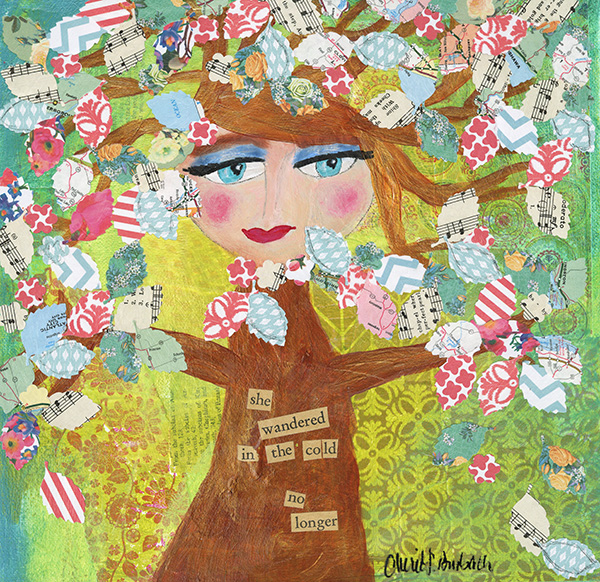 She Wandered In the Cold No Longer
And each time the unpleasant thoughts crowd my heart, the tears come to wash them away. They don't celebrate the negativity. They do their business like my grandma would dust the furniture, with a quick and mighty hand, a nod to a job well done, and an attitude that says, "Moving on."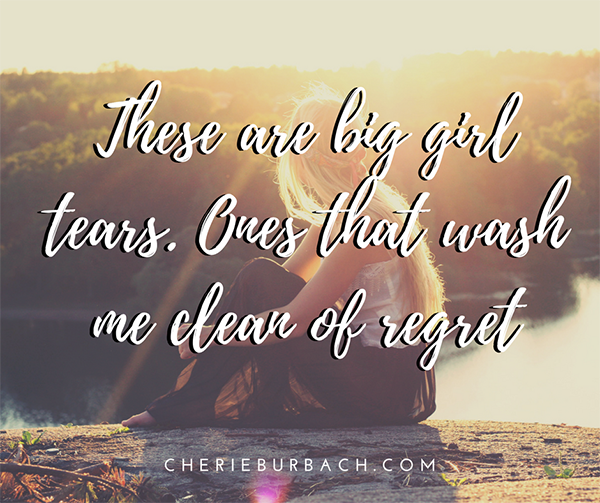 These are big girl tears. Ones that wash me clean of regret, wipe away longing, and instead give me the gift of a life without expectation. When you're young, you expect to achieve certain things… jobs, marriage, family, vacations, career goals, friends… but when you're older, when you're 50, you might see some of those things, but they look different than you expected. Not bad. In fact, maybe better than you could have imagined in your 20 year old heart.
These big girl tears force my hands away from gripping the things that still trip me up. Rather than holding on to past whatevers I am wiping away these tears and readjusting my focus. When the water clears, a new vision emerges, one that says welcome to the woman you were meant to be all along.