I've got an affinity for the old fashioned things in life… talking to your neighbors, showing kindness, offering homemade goodies… you know, the stuff that puts meaning into our daily lives. I have to say I feel lucky that we have very nice neighbors. And since I have a barky McSchnoodle-pie, I am outside often talking to my neighborhood peeps.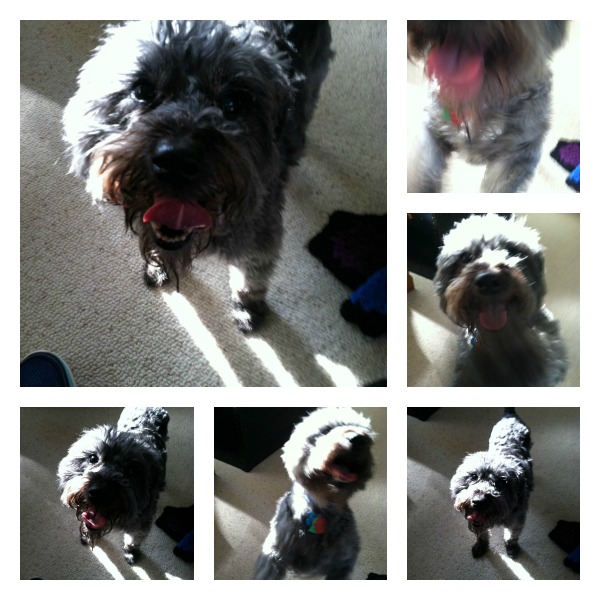 And totally aside, but have you seen how much rain we've been getting? And warm weather? It's October and it feels like July.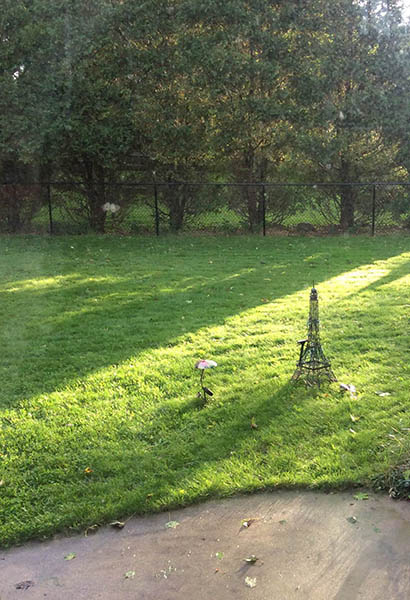 Which should be good… and is mostly good… except for mosquitoes! Those are the bane of my summers. I'm one of those people who mosquitoes really seem to like.
Recently my lovely neighbor, who is always outside gardening her heart out, was out and I was out with the Schnoodle and we were slapping our arms and legs because of the vicious mosquitoes and trying to talk and she said she would give me a butternut squash and some apples from her garden, and I said that would be great and we basically kept slapping our skins against the bug bites and then ran into our houses.
It was a rushed conversation, as any conversation outside with a swarm of mosquitoes must be, but I was thrilled at her kindness and at the chance to make something with those homegrown ingredients.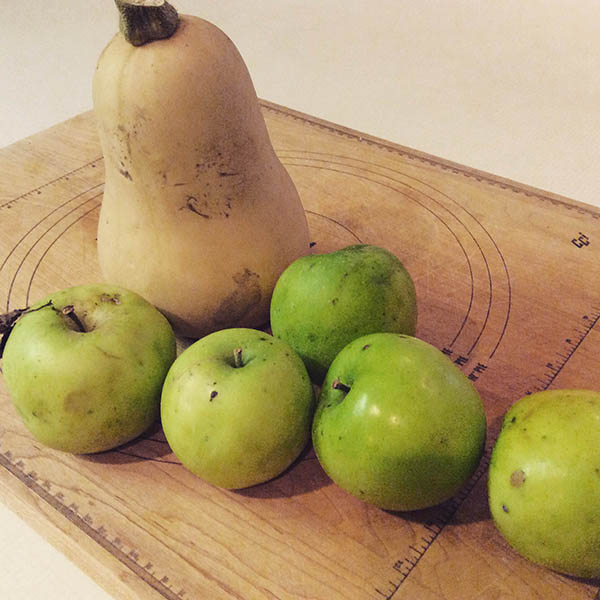 First, I made some apple and cheddar cheese bread with walnuts. Hello delicious! I made a couple breads, and gave some to my mom and we had some and of course I gave one to my neighbor. I spotted her across the fence and ran out with the bread and slapped my arms, which were getting eaten like crazy by mosquitoes, and spotted a spider on her shirt while I was slapping away at myself and handing her the bread, and she brushed the spider from her sleeve and swatted at some mosquitoes and screamed "Thank you!" and I screamed "welcome!" as we ran back into our houses to get away from those bugs!
Darn bugs.
I try to embrace all of God's creatures. But mosquitoes? Seriously?
But before I went into the house I told her I had planned to make this soup with the apples and squash. She asked if the apples were okay, because they are homegrown and not filled with pesticides and therefore they have – gasp – brown spots… but I'm like Joni Mitchell, I don't care about spots on my apples, just give me the birds and the bees.  (And if you didn't understand that, here's some help.)
So I cut out the brown spots and still had more than enough to make the bread and the soup. I should say, too, I'm not normally a butternut squash type of girl. I was turned off it growing up because people back then made it with brown sugar in a pan of water and it was so mushy and overly sweet and blech… but I've since found out that vegetables are actually quite delicious when you're not cooking them to within an inch of their life and they are so good you don't even really need meat.
You really don't.
So I am on a huge vegetable kick. I just got this book I really like, titled [easyazon_link identifier="1607740265″ locale="US" nw="y" tag="wwwthediffere-20″]Vegetables, Revised[/easyazon_link], which goes through a zillion different vegetables with tips on how to serve them, and while I already had a butternut squash recipe I was going to use (from Ina, of course) I've been enjoying reading through my vegetable book. And isn't the cover pretty?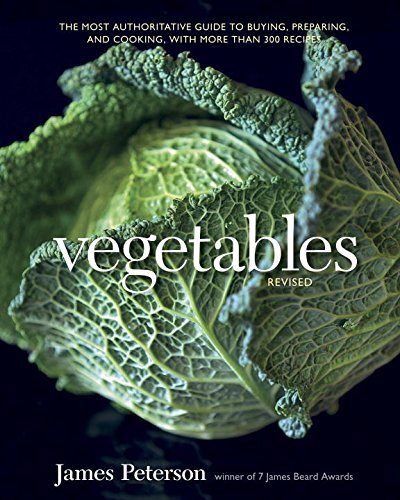 I've even been on a vegetarian kick (for about a month now) and so that butternut squash, which was so pretty in shape and size (in only the way that food items handmade by God can be), was really intriguing to me.
The Ina recipe called for sweet apples and then apple cider, which, since I don't like the super sweet butternut squash thing I decided to change. (You know me and recipes, I can't leave well enough alone.) But I liked that this recipe added curry and I could just imagine how good the granny smith apples would be in this dish. So here's my version.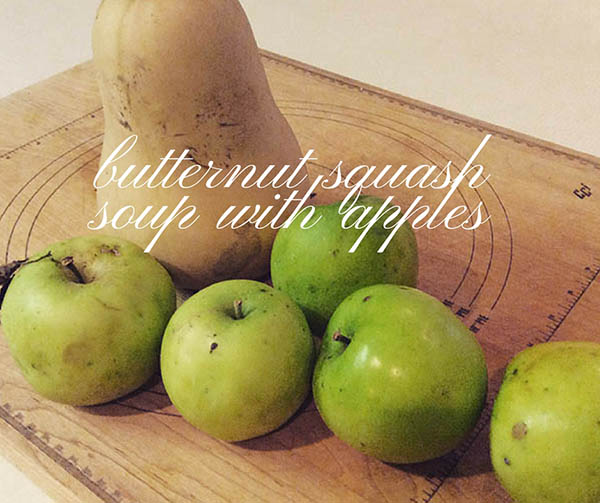 Butternut Squash Soup With Granny Smith Apples
2 tablespoons butter (for cooking the onions and curry)
4 medium yellow onions
1 tablespoon and just a little over curry powder
1 butternut squash (and even better if it comes from your neighbor)
5 granny smith homegrown apples
1 teaspoon kosher salt
3/4 teaspoon black pepper
2 cups water
1 cup vegetable stock (or chicken stock, if you're one of those carnivore types)
Warm the butter, onions, and curry powder in a Dutch oven uncovered over low heat for 15 or so minutes, until the onions are tender. Take your time with this, because this step really adds flavor.
Cut the squash in chunks (remove the seeds and peel) and then peel and dice the apples. Add the squash and apples to the pot with the salt and pepper, then 2 cups of water. Bring to a boil, put the lid on, and cook for about 20 minutes.
This is where you can adjust the soup as you want. I took the whole thing and put it into a food processor, gave it a couple twirls, then put it back into the pot. I like it chunkier, so I left some pieces in there. If you like it creamier, you could process it more.
Depending on the thickness you like, add some additional liquid (I added 1 cup vegetable stock) to the pan to thin out the soup and give it the consistency you like.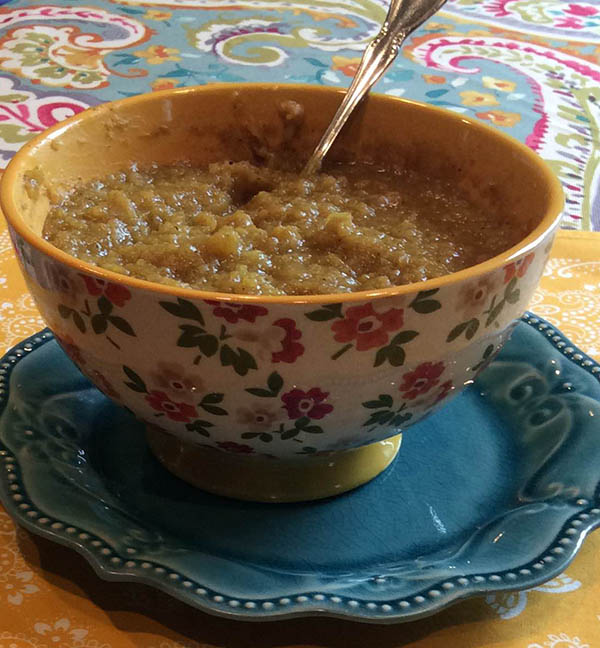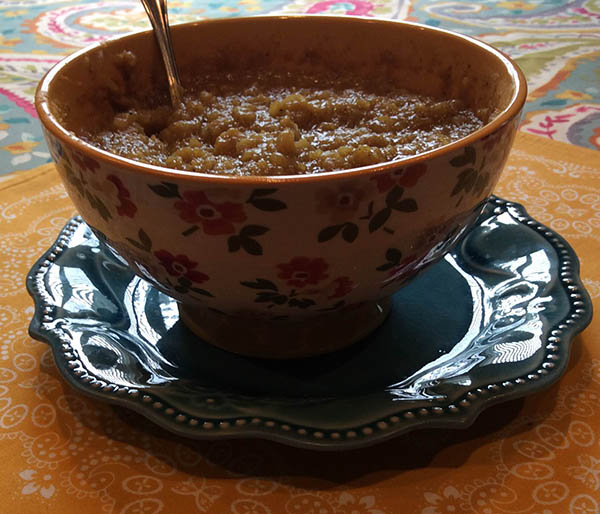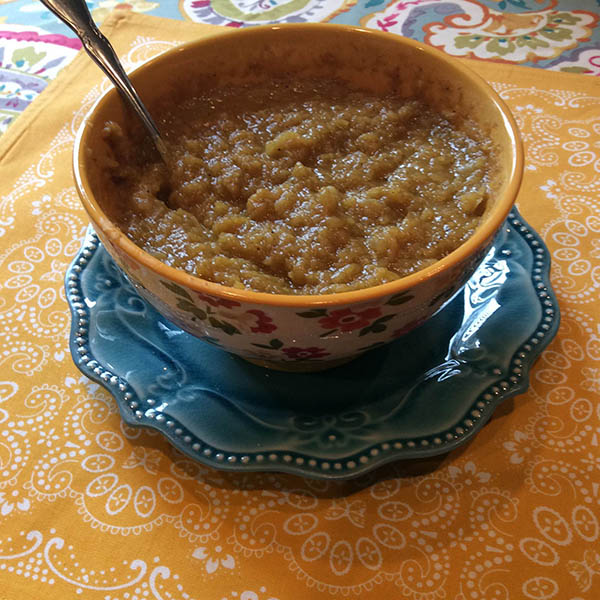 I should also add that this soup is a smaller version than Ina's original, so double everything if you've got a big crowd to feed.
Serve with warm bread. Your family will thank you and you'll be thanking your nice neighbor lady for being so thoughtful with the veggies from her garden.