Update October 21st:
Hey all! It's time to choose a winner!
I made my choice as I always do, by going to random.org and entering the number of entrants.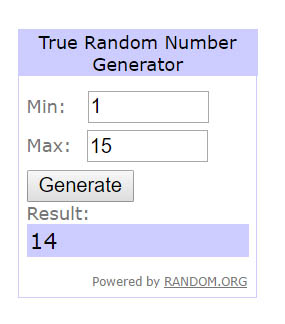 Fifteen of you entered and the magic number that came up was 14. So I counted down to 14 in the comments and came up with:

Congratulations to Penny and all who entered! 
I've been experimenting with different things to sell at the craft fairs I'm doing, and got a sample of this tote bag in which I think is really cute. In the end, I decided not to sell it, but to give one away!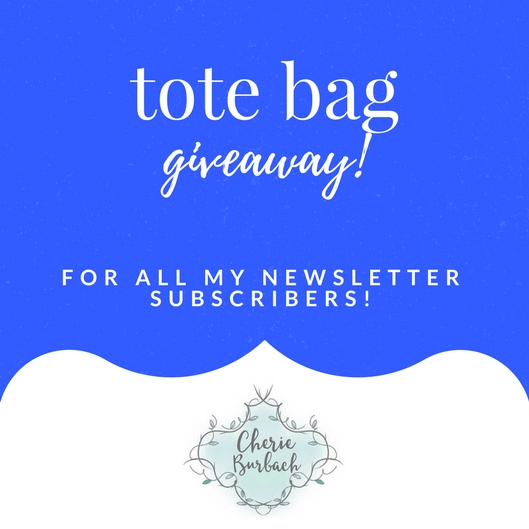 I love giving stuff to my newsletter subscribers. Are you on the list? If not, sign up here:
Every month (ish) I send out an email that has new art, articles, book announcements, and whatever else happens to be going on with me at that time. Occasionally I have giveaways, too. 🙂 I'll never give out your email or use it for anything other than my newsletter. Promise.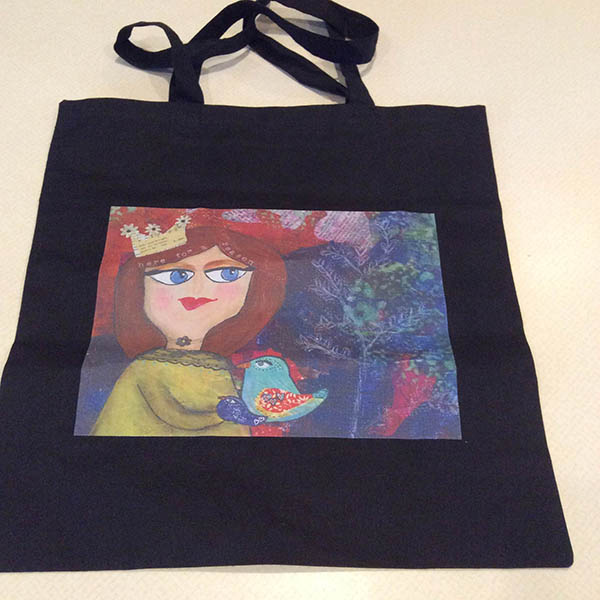 Now, let's get to that tote bag. It's black, soft, and has an image of my "Here for a Reason" print on the front. I love that image, actually. It's one of my favorites. The bag is cotton canvas, 14.5″W x 15.5″H, with 22″ handles. You can spot clean it with mild soap and water if it should get dirty.
Wouldn't you like to pop over to the grocery shop with a bag that tells everyone that sees it that they are "here for a reason"?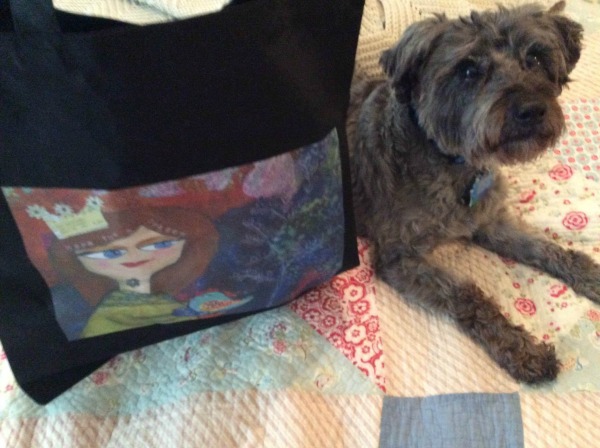 How to Enter
Here's all you need to do to enter. Make sure you're signed up for my email list (above). Then, just leave a comment on this post. I'll choose a winner a month from now (October 21st). Good luck!