I've realized lately that when people look at your art, they want to know about you. They want to know what makes you tick and where you find inspiration and what makes your art different than someone else's. In doing craft fairs for the last couple years, I've noticed more and more that people have become very familiar with mixed media art, which is great.
Mixed media is another form of expression, and for me it's like visual poetry.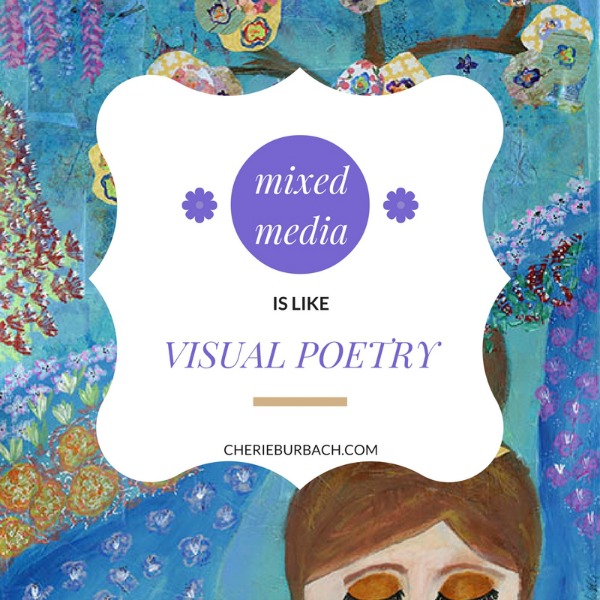 One thing I noticed at the last craft fair I did was people asking about my art versus someone else's art. The people buying our art want to know more about our process, our path, and how we think our art is different. It's different, of course, because we each add a piece of our life into it. On one hand, the questions are good because mixed media has reached a point where people know multiple artists. On the other, I've always been someone that focuses on my own art and writing. It's dangerous to be looking around to see (and worry) about what other people are doing. There's room for everyone, and besides, we each have our own path.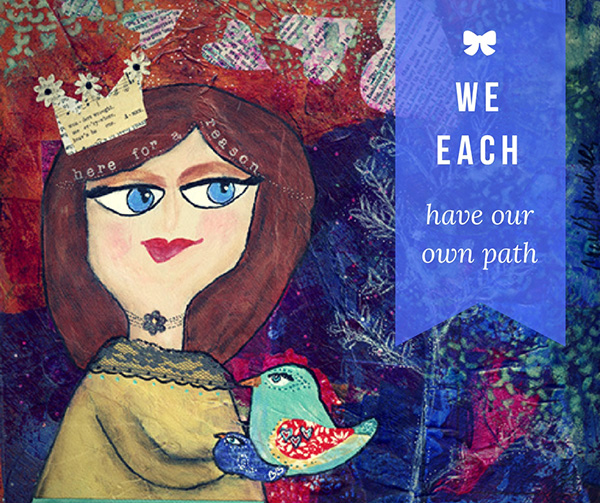 I think each time a new style of art emerges we want to know more about it, and more about the people who create it. Many mixed media artists paint girls and words with pictures on them, so there are common elements in all of our paintings. Mixed media has been around for years now and it's also in a lot of mainstream stores. My art is at places like Wayfair and Walmart. I have an art agent who has been great about getting my art on different things. I work hard to sell my prints and originals, and over the years my little following has grown.
So I think it's about time I answer the question: How would you describe your art? What is different about it?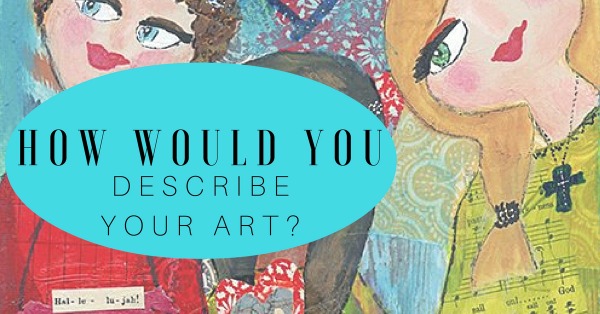 My art is an extension of myself and my faith. All the types of creative expression I do like poetry or art or writing has the same feel, and as I say in my artist statement, it has a message designed to help you find meaning. Art in any form is about emotion, and as someone with a strong faith, my art contains words from the Bible and has a Christian viewpoint. My art is about the hope that comes from the love of Jesus.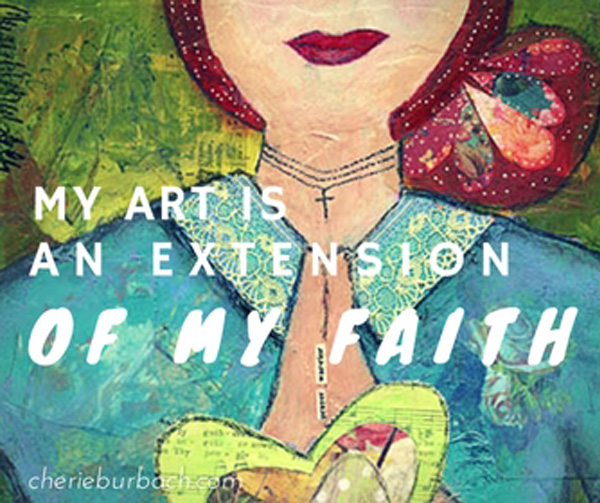 I've heard different reasons about why people are drawn to my art. When someone tells me what they like or don't like, it is helpful to me. Some people are drawn to the emotions of it, the colors that celebrate hope, or the images that champion friendship and love.
Others are drawn to the words that are included. Some words are included boldly across the image and others are subtle, like secret messages you have to search to find.
But here's the thing. You don't have to get down and deep about why you like a piece of art, mine or anyone else's. You can if you want to. I love talking about it and I'll discuss it with you anytime, but if you find that you like something but can't quite verbalize why, that's okay, too. My sincere hope is that you find art that sparks something in your soul.