Update: May 31, 2016
Our giveaway winner, Liberty J., sent me pictures of her with the book.
It made my day! I asked her for permission to use them and she agreed, so I thought I would share: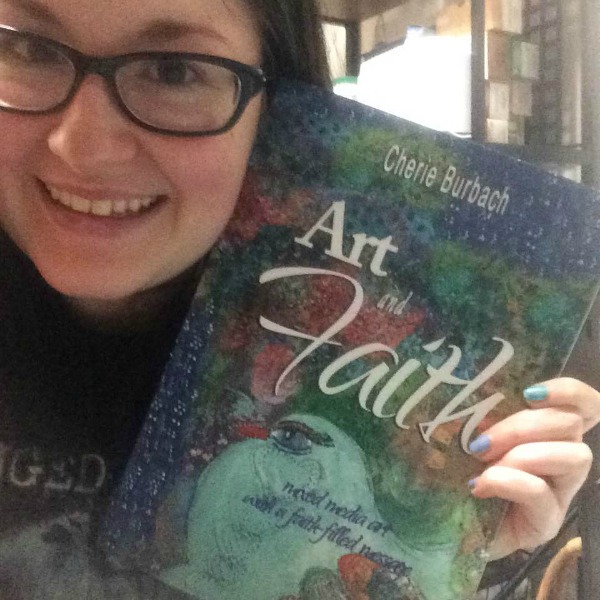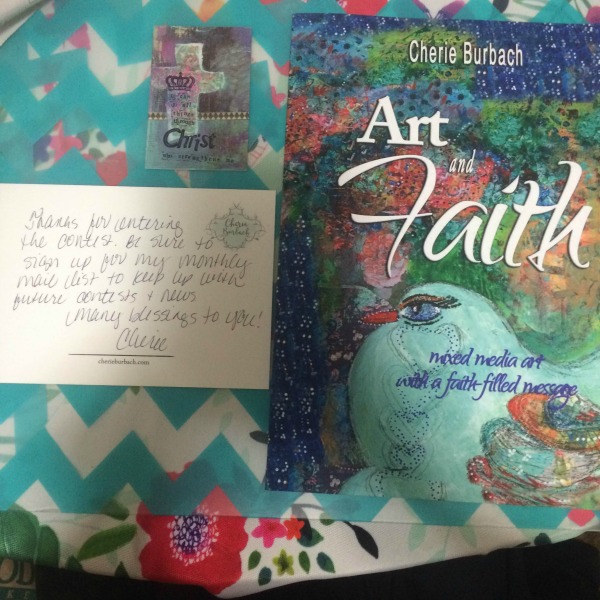 Don't you love those pics? Thank you, Liberty, for sending me these and also for leaving a review!
Thanks to everyone who entered this giveaway, either by commenting here, tweeting it out, liking my Facebook post, or enter via Rafflecopter. And we have a winner!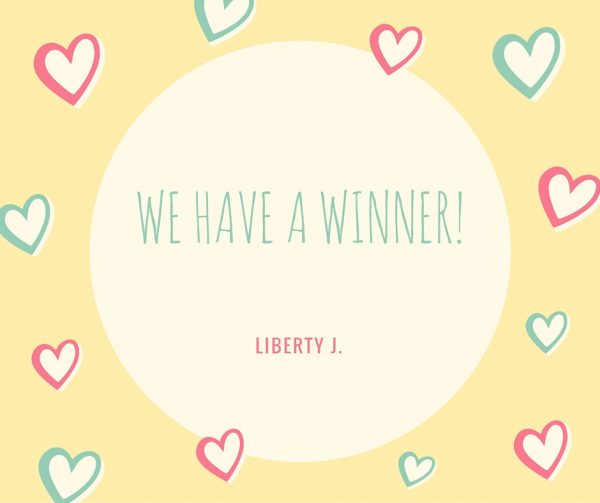 Congrats to Liberty J.!
For those that didn't win, how about a coupon code for a future purchase? Use ArtandFaith at check out for 20% off my online shop. The coupon will be good through the end of May.
I'm in a giveaway mood! So why not give you a chance to win a copy of my latest book. Art and Faith.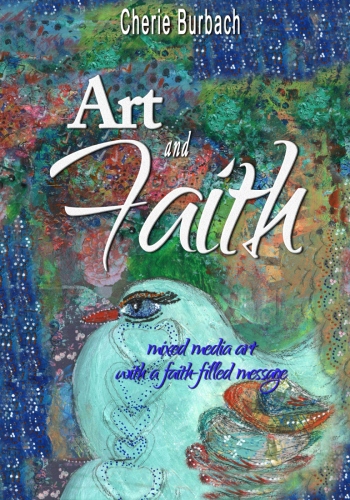 I'm so proud of this book and had a great time putting it all together. Art and Faith combined my artwork with thoughts on the Bible verses I used in each piece. It also talks about things like your creative gifts and finding inspiration. It's a book I hope will give you a lift when you feel like the world is a bit too much. Ever feel like that? I do, and going back to my art and God's word is the thing that pulls me out.
Reviews for this book have been really great so far. Here's a few snippets from Amazon:
The art work is wonderful, the colors are just beautiful, but even more than that, Cherie's writing and words of
encouragement are so heart warming. Her thoughts on how God has helped her come from an abusive childhood,
to a happy life as an adult are truly inspiring .
In reading through Art and Faith, I felt like I was having a conversation over a cup of coffee with Cherie… Cherie's gentle nudges to "use your creative gifts" encourages me…As much as I love Cherie's words about her faith, I am in awe of the artwork in this book. Page after page is filled with beautiful and inspiring mixed media. The colors pop from the pages. From her lovely bird paintings to the beautiful flowers, Cherie blends textures and words together to make a gorgeous array of artwork.
I am not a religious person, but I was rapt by her inspiring words and lessons in faith. I learned much from her writings. The artwork is also beautiful and also inspiring.
Cherie Burbach's art is new to me, but it resonates deep within. Maybe because she offers a faith-filled message in her use of the scriptures. Maybe because of her amazing multi-media technique or even her color palette that I like so well. Simply put—she captures my favorite things: words, art and faith. This book, in which Cherie shares her personal journey, will lift you up. I highly recommend.
I'm so grateful and humbled by the people who took the time to write these reviews.
Ready to win a copy?
To enter, comment on this post, or head to my Facebook page and like the giveaway post. Or tweet out a message about the giveaway, which ends one week from today.
Good luck!