I'm loving how these old magazine racks work so well in displaying my art prints. You can see from the fair I did on Valentine's Day:
and the one I did last summer: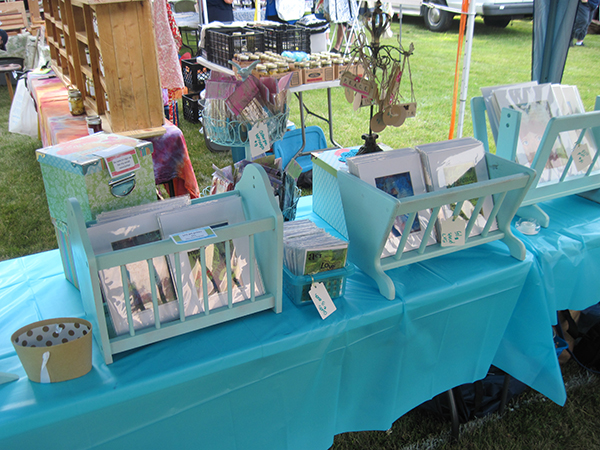 that these racks hold the prints nicely and allow people to flip through them. Last year I was tooling through a thrift store and found a couple:
and the craze started from there. We painted them (and by "we" I mean my loving husband who is a much better spray painter than I am):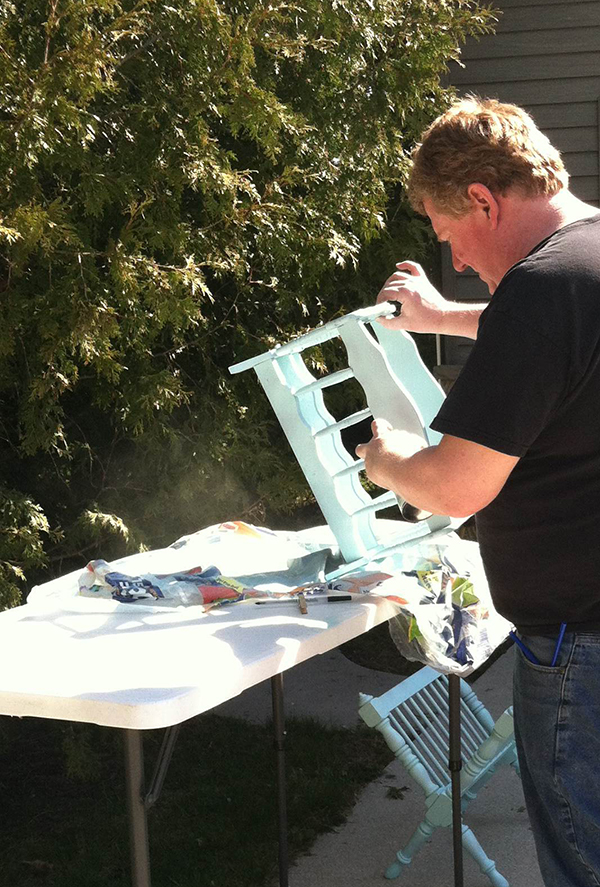 and I like that we've taken something used and given it new life in this way. Oh, and did I tell you that the spray paint we've used on all these, the one that I totally love and have sort of made a theme color for my booth is now not being sold? Yeah. Love when that happens. Always when you like something! Oh well. I'll use it as long as I can find it.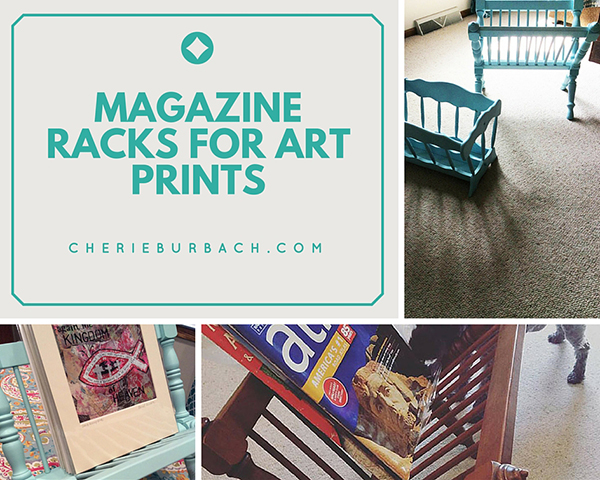 My latest magazine rack find is one of my favorites. I got it at an estate sale a couple weeks ago for $6.
Got the atlases there, too. This particular rack was great because it's taller and will be a nice variation from the other shorter one I just picked up.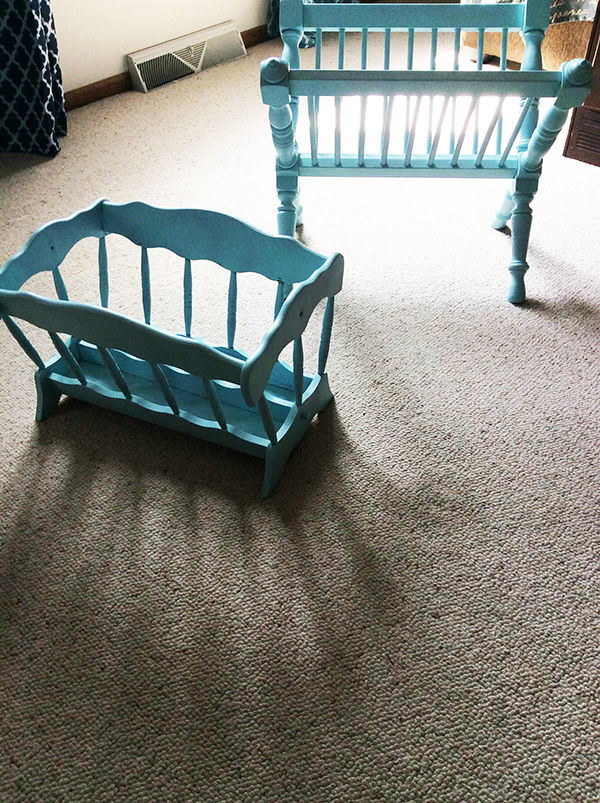 In that shorter one above, you can see that the middle bar is taken out. That's important when you're using these for prints. (For artists who are stealing this idea, pay attention. The middle bar must come out in order for people to flip through your prints).
That was another reason the taller magazine rack was so nice. It was good as is and didn't need to be altered. Except for paint, of course.