It's funny how often I think I might want something for the house, and then I'll spot it a week or two later at a thrift shop or estate sale. That's what happened with this little magazine rack. I had an overflow of magazines, and I like keeping a bunch around to look through for inspiration. I find them so important for staying up on trends and just getting inspired when creating art.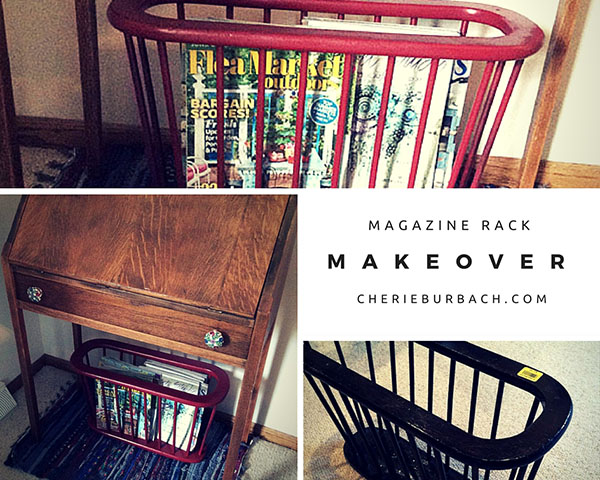 I have a cute little side table we got last year (and re-painted) and then the little red side table we redid that had a spot for magazines at the bottom, but I needed some more space. I had something in my mind but was open to what I might find. This past weekend, I spotted this one:
It was $2.99 at Goodwill. It had been painted over and needed to be sanded a bit, but otherwise, I loved the size and shape of it. And doesn't it remind you of the other table we made over?
Same kinds of spindles on the bottom. And of course, it needed to be red!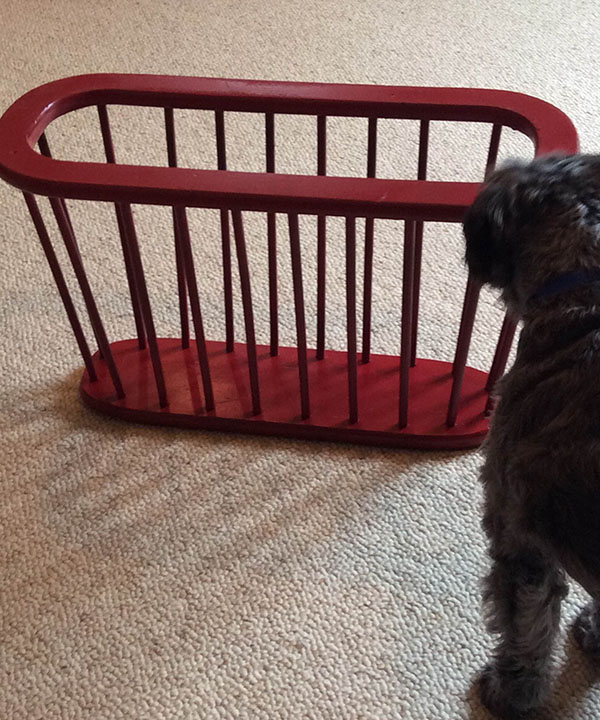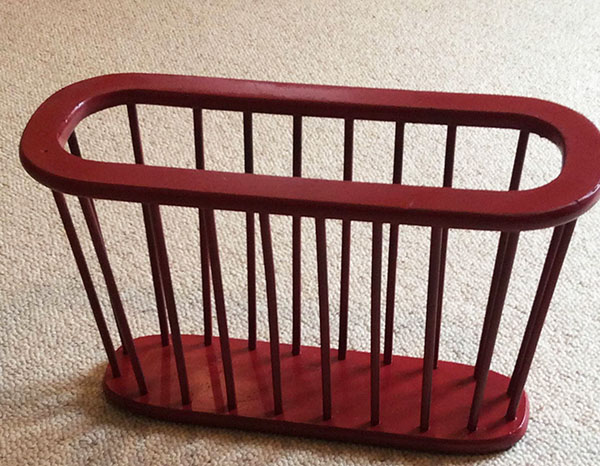 It's about the size of the dog, as you can tell. (She had to give her blessing before we could put it in the house.) I think it fits perfectly in the spot under another side table.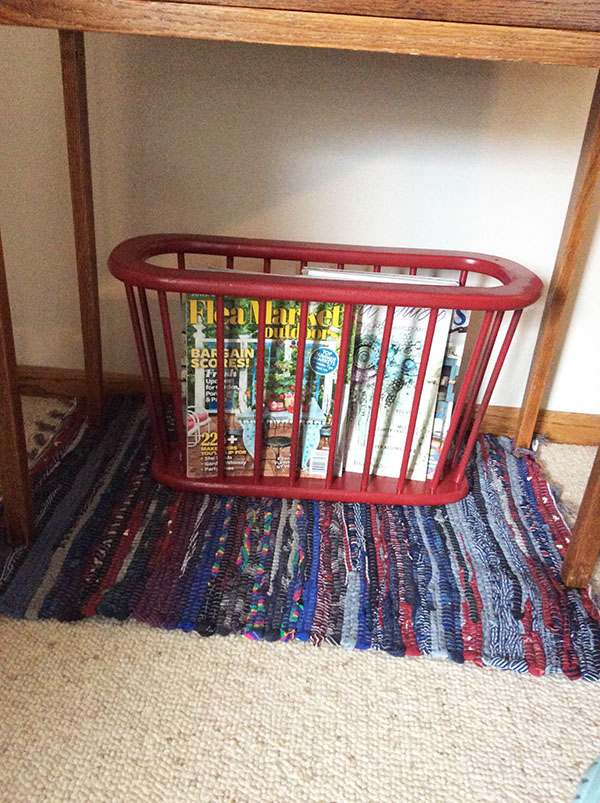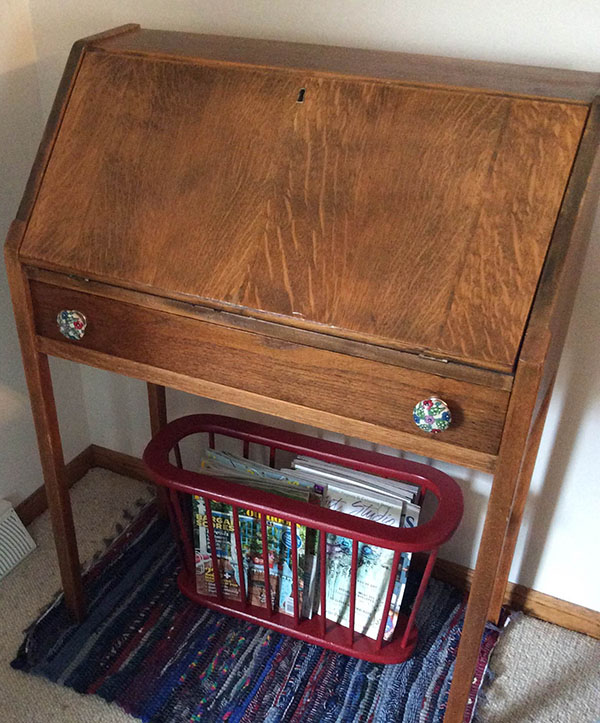 diy