It's a beautiful sunny Saturday and I'm still in the gratitude afterglow and can't think of a better way to spend the day than with some poetry. Oh, and with my husby. He's here too and we did our "running errands" thing and now we're both finding ways to get some hobby time in. First up for me is poetry by the wonderful Mary Oliver. Just got her latest book Felicity and can't wait to dig in.
Gen is excited, too. She hears me talk about the time I got to see Mary Oliver live and in person and how I pretty much can't shut up about it because it's one of the coolest things I've ever done.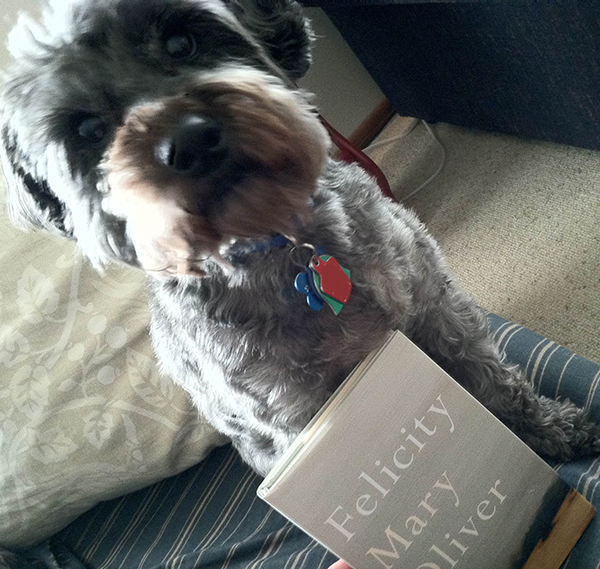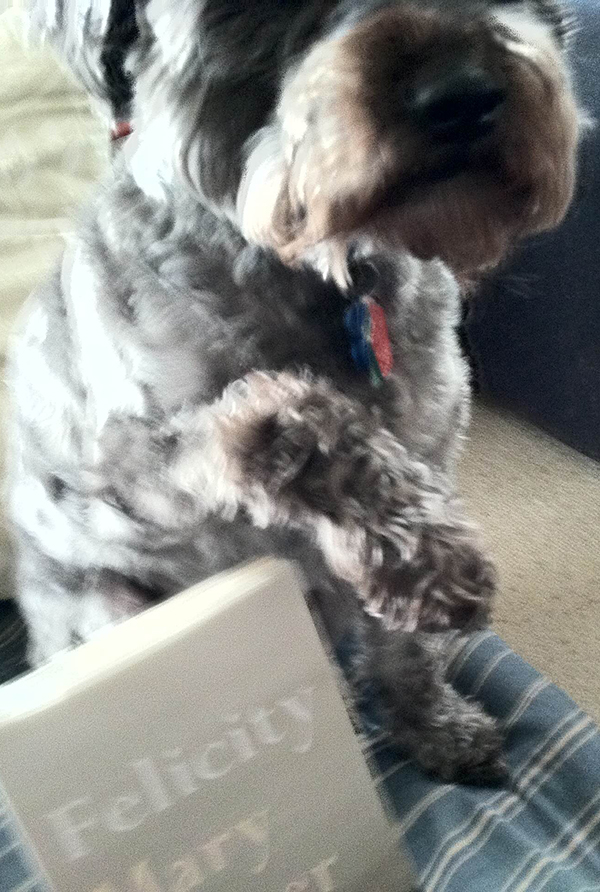 I'll say it again, that if you haven't found a poet or poetry book you like yet, please keep trying. Poetry has the power to heal your pain, inspire you to do great things, spark your creativity, and see the world differently. Mary Oliver is a good one to try if you've never read poetry. Her poetry is accessible and filled with images from nature and feelings of grace.
Want a nudge? Start with this one:
The Journey

by Mary Oliver

One day you finally knew
what you had to do, and began,
though the voices around you
kept shouting
their bad advice – – –
though the whole house
began to tremble
and you felt the old tug
at your ankles.
'Mend my life!'
each voice cried.
But you didn't stop.

You knew what you had to do,
though the wind pried
with its stiff fingers
at the very foundations – – –
though their melancholy
was terrible. It was already late
enough, and a wild night,
and the road full of fallen
branches and stones.

But little by little,
as you left their voices behind,
the stars began to burn
through the sheets of clouds,
and there was a new voice,
which you slowly
recognized as your own,
that kept you company
as you strode deeper and deeper
into the world,
determined to do
the only thing you could do – – – determined to save
the only life you could save.