I went there again. Marshalls. I wasn't going to buy anything, and then I spotted a box of knobs for just $6.99 and my husby said, "Those are cool. We should get them." Well, who am I to argue? What's more, I was already thinking of adding a few more knobs to some of our furniture. I can't stop thinking about knobs!
It's an obsession.
But aren't these the cutest? I had some plain silver ones on this old dresser of my grandma's and changed them to this glassy cobalt color instead: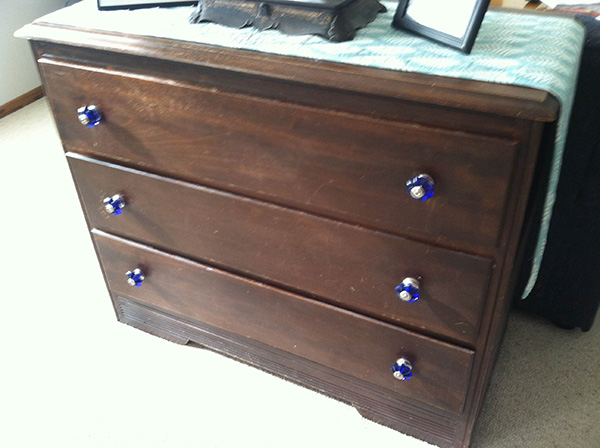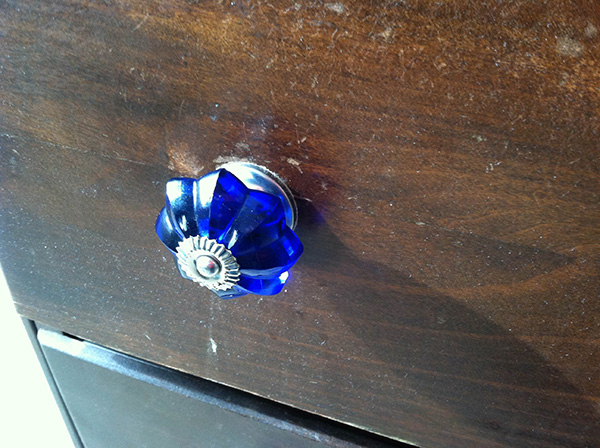 I've had this dresser for 20 years. It was my grandma's and at the time had one of those plastic doily things on the top which left sun and water damage on the top. It had a chewed up mirror attached and these giant button looking knobs that wouldn't even open the drawers. I changed them to silver and now to these. (And a little table runner covers up the messed up top, thank you very much.)
Then I had this hutch I picked up at a thrift store for $30. Every single person who has been in my house has heard the story of how we found it so you might as well hear it too. We weren't even looking for a hutch, but there it was, all chewed up and skanky and $30. We got it home, cleaned it up with a little Murphy's, and it's been holding our chotch ever since.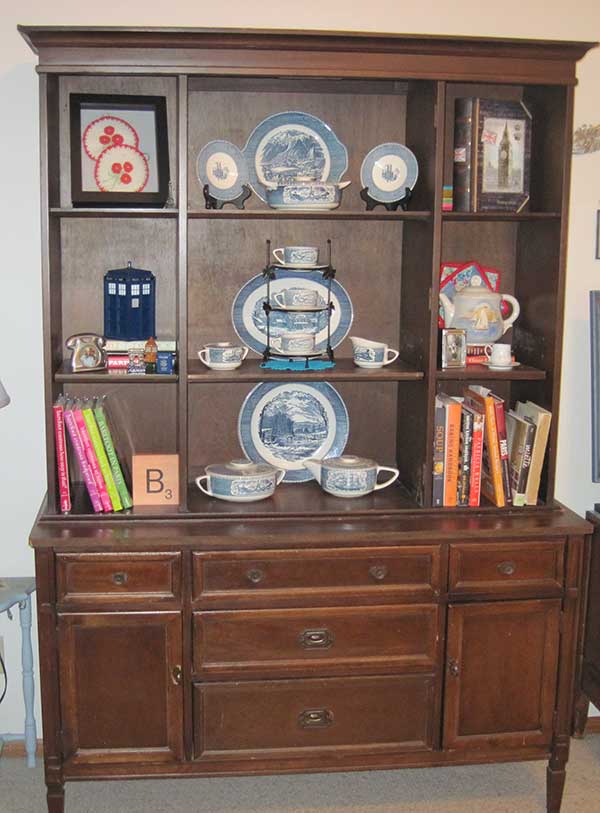 It was fine the way it was. And then, I spotted the knobs.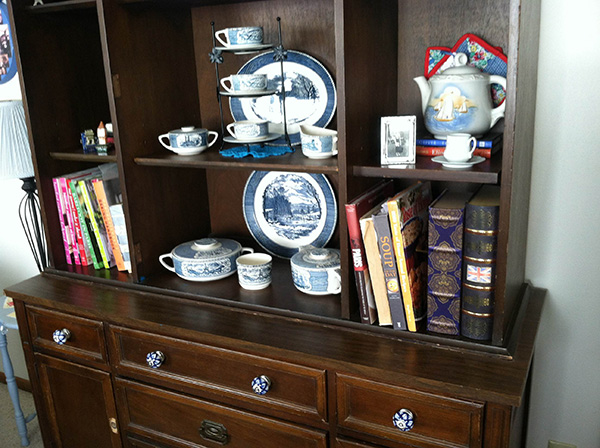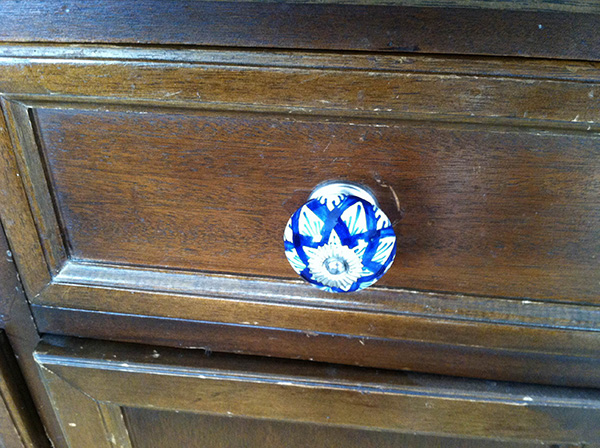 But then came the problem of the pulls. They so didn't match anymore. Hubs and I went to the hardware store and couldn't find a single pull we liked. Not to mention, they are like $4 a piece. So, you know I've never met a can of spray paint that I didn't like, so we decided to experiment and just paint the old ones we had.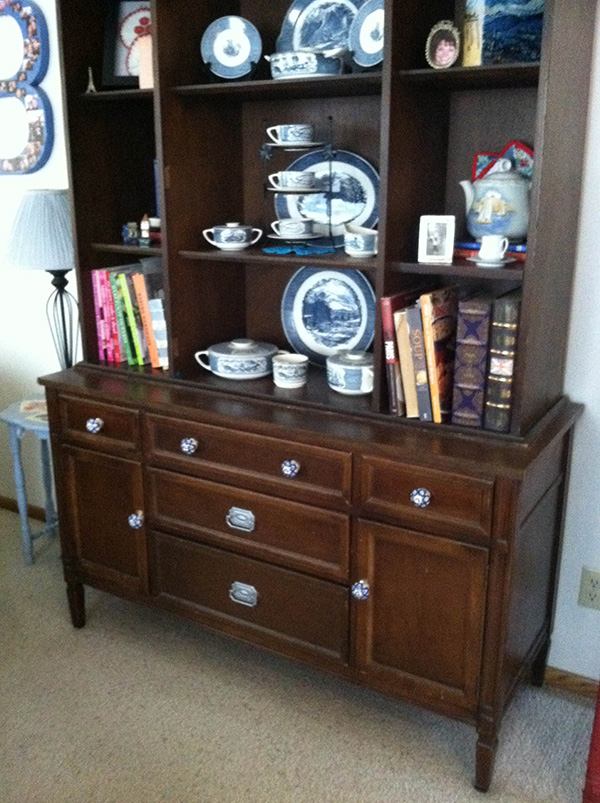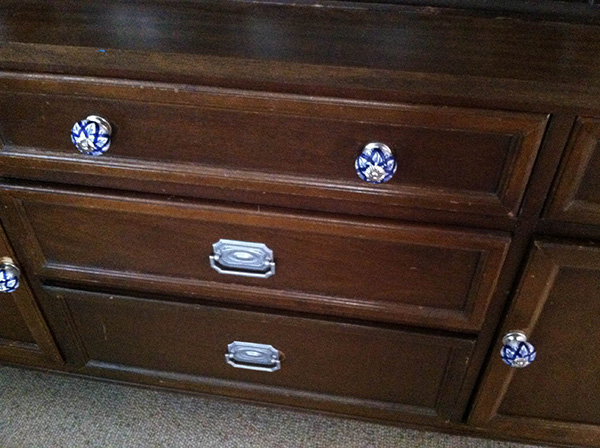 I like the way these turned out a lot.