Gen had a hard day yesterday at the vet. It's always so sad to see your doggie suffer for any reason, even when it's something good for her, like going to the doctor. To help ease her pain, I made her some dog treats.
I could have sworn that she knew I was cooking them for her. Gen is always underfoot in the kitchen no matter what I'm doing, but she was really trying to get a look at what I was making. These treats are from Ina and are so easy to do.
You need:
1½ cups stone-ground whole wheat flour
1 cup all-purpose flour
½ cup powdered or dry milk
½ cup quick-cooking oatmeal, plus extra for sprinkling
½ cup smooth peanut butter
2 tablespoons toasted wheat germ
1 extra-large egg, lightly beaten
1 egg beaten with 1 tablespoon water for egg wash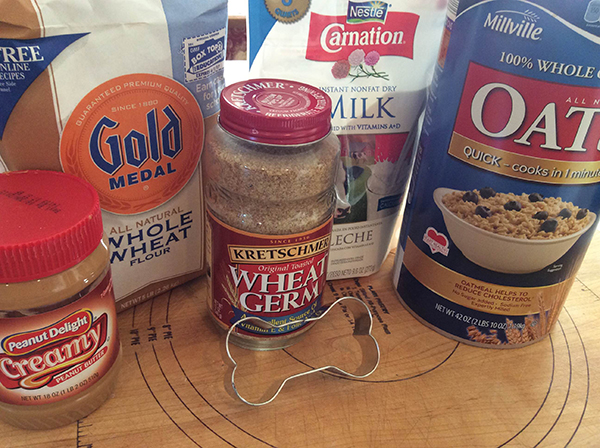 You put everything in the mixer and then roll it out.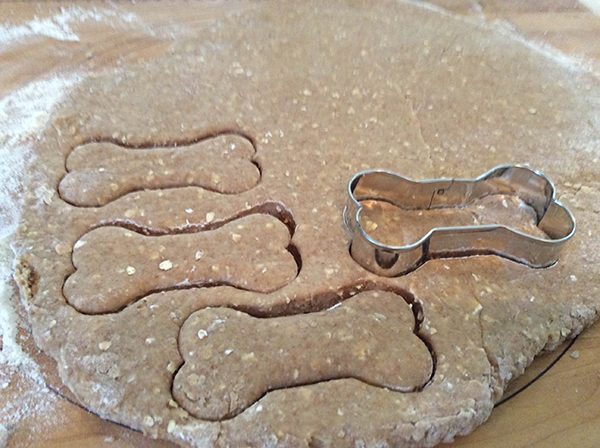 And yes, I do have a doggie bone cookie cutter. You can make these in any shape, but aren't they the cutest in this shape? I know, the dog doesn't care. Or does she?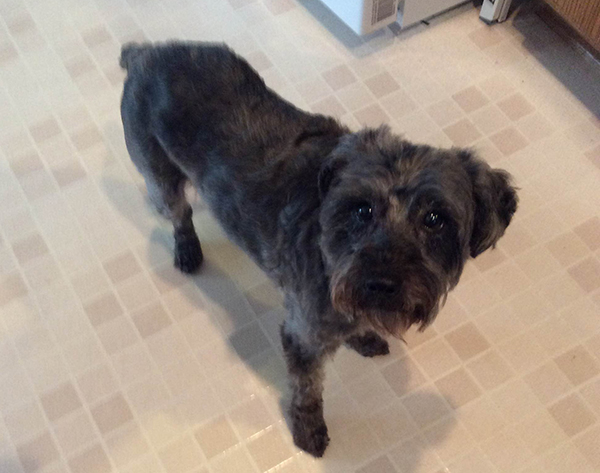 She might be thinking, "Well thank you for making treats that are actually in the shape of a bone. I will take a moment to appreciate that before I devour it."
She could be thinking this. You never know.
You bake them for an hour and then let them cool. They make a lot and the doggie really loved them.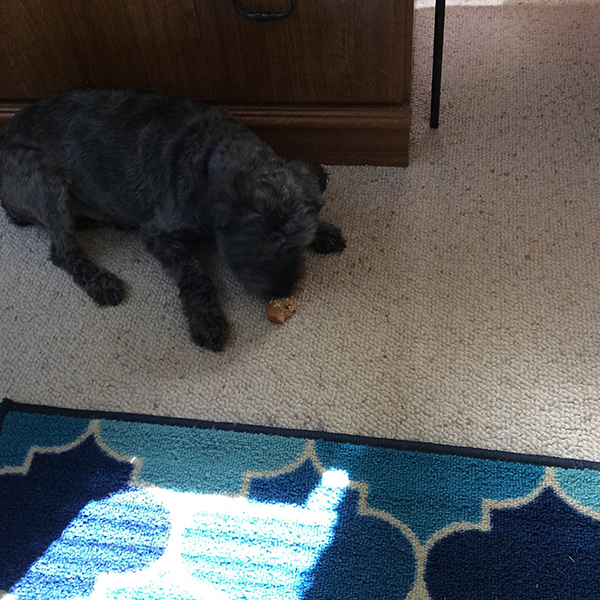 She went to her little corner and munched and munched and munched until the treat was gone. She made that little "mmmm" noise that she makes when she's eating something she really likes. At least, that's the way I hear it! And then, a big double high five in thanks!