For more on my art process, be sure to check out my book, Art and Faith.
When I shared the post about sketches I sometimes do someone wrote and asked me if I always sketched or if it was a new thing since doing mixed media. I always painted and drew and sometimes I'd sketch out an idea and sometimes I'd just go for it. Like now. I did way more sketching just to sketch back when I was a kid and not as much painting. Once I started working I bought paints and got into it again. Painting was always a way to express creativity and emotion and also a way to lose myself. No matter what was going on in my life at that young age I could guarantee that I'd lose all track of time and space when I created art. That still happens! I think it's why it's so important for all of us to find something we can dive into with our full hearts and souls.
I dug up some old sketches from high school. I think I was about 14 or 15 when I created these. Some of them are okay and some look like the typical pencil drawings they seemed to encourage back then. I think everyone has a few that probably look very much like these.
A few of the Little Women-like writer girls: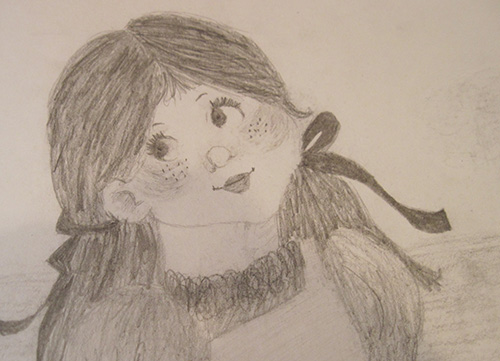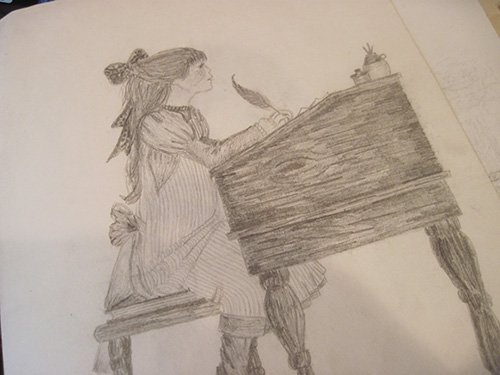 I used to have a thimble collection, so here was one of them.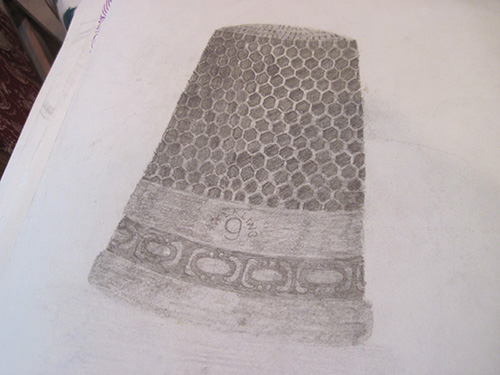 I think every kid at one point or another drew an owl. I wonder why that was? They certainly have an interesting look to them.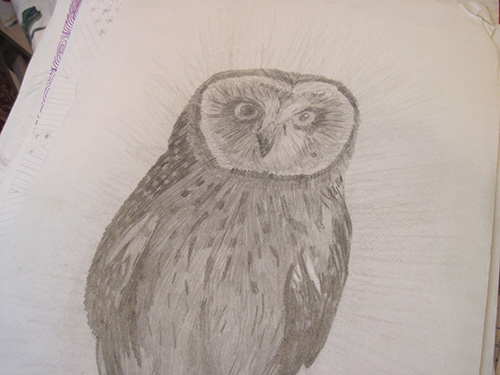 This was a kid in my class. He was a talented artist and I quickly drew him one day while I watched him sketch.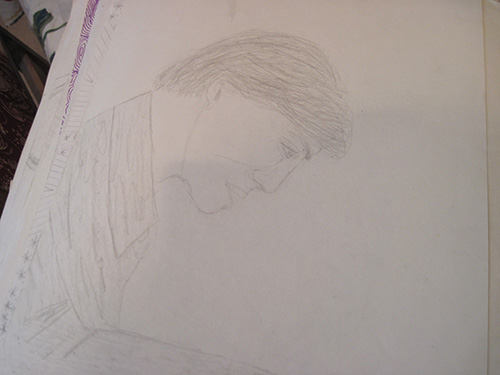 This is (supposed to be) my grandpa. He wore a flat top.  Another quick sketch.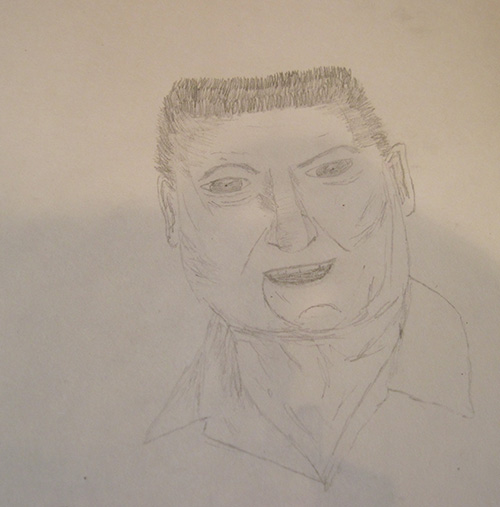 This will tell you about the decade I grew up in! This was an earth shoe I wore. (They were very popular back then.)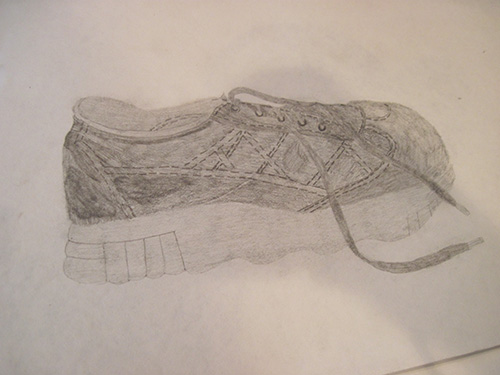 My high school boyfriend. (This looks nothing like him.)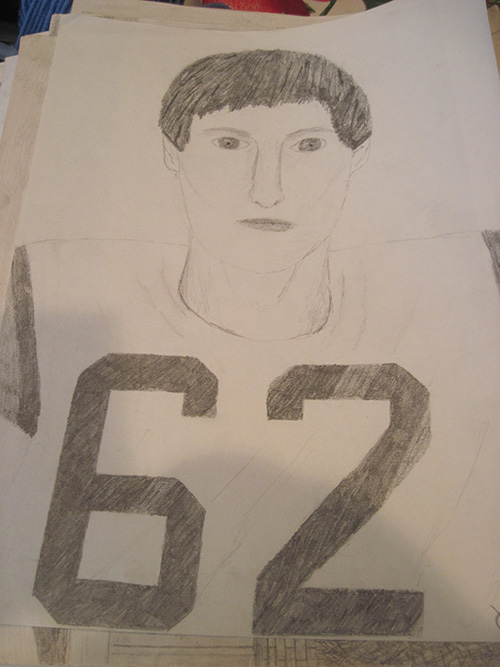 In seeing some of these people sketches I remember how I just wanted to break free and do something different back then but I held myself back, trying to do art that I thought people wanted me to do. Now I draw people the way I "see" them rather than to try and make them look like a photograph.
Drawing in pencil was okay, but color was always way more fun. I did dozens and dozens of these with a regular marker and any piece of paper I could find. They brought me comfort for some reason. I found it very soothing to work on those lines.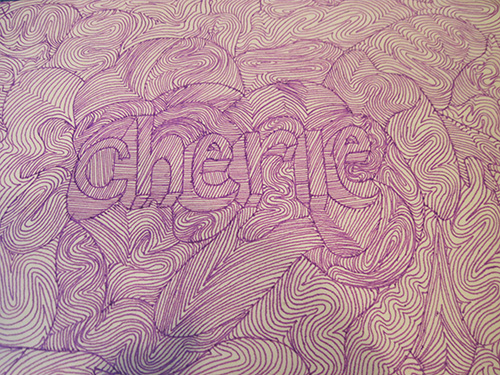 I was about 8 when I did this one, using crayons – the first tool of every artist! ha! You can see how much I liked turquoise and purple even then. 🙂