It was a hot one today, so tonight I made salads for dinner. This is a salad recipe I've been playing with, usually making it for lunch but tonight I decided to make a larger portion for our supper. It all started with a piece of salmon I cooked yesterday with some herbs and salt and pepper.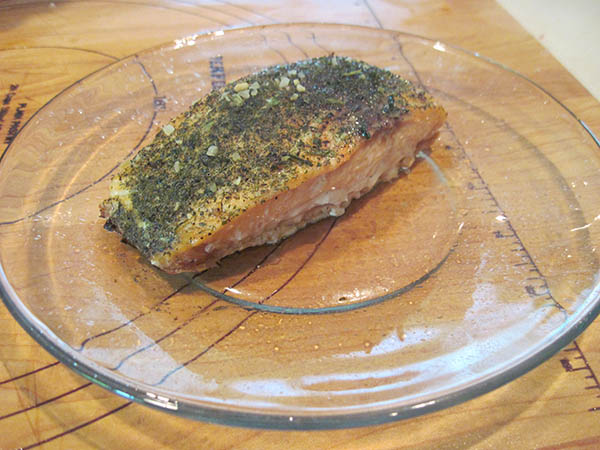 I added grapefruit, mixed greens, dried fruit (cranberry and blueberry) and some sunflower seeds. When I'm having a salad for dinner, I like certain parts of it to be warm. So I heated up the salmon and pan fried some green beans in olive oil and salt and pepper. All of it went into the salad and then I made a vinaigrette. I like using citrus a lot in my vinaigrettes.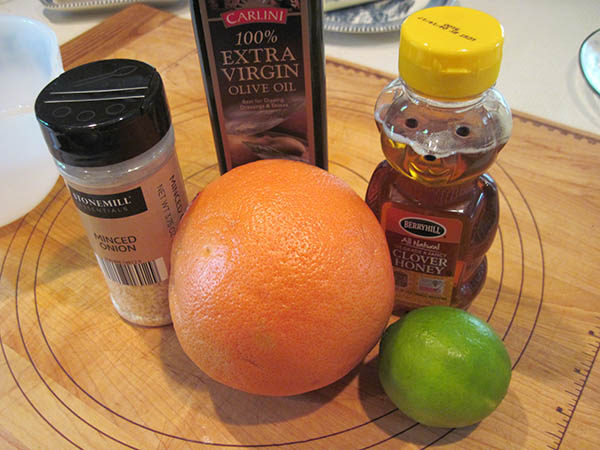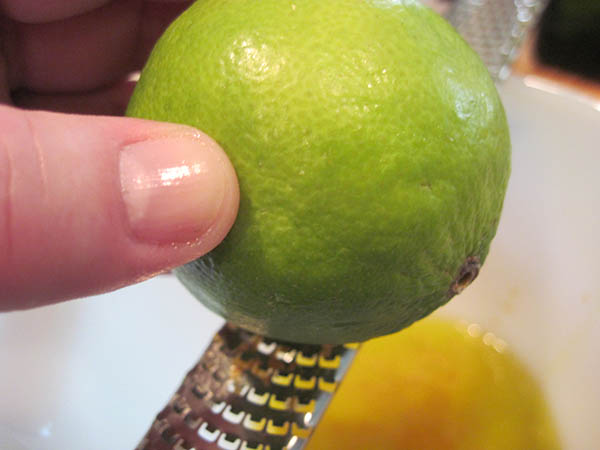 For this one, I combined a couple teaspoons olive oil, a dash of honey, minced onion, lime zest, lime juice of the whole lime, a little grapefruit zest, and salt and pepper. Easy! I just mixed and adjust based on taste. Then at the last minute I drizzle some on the salad.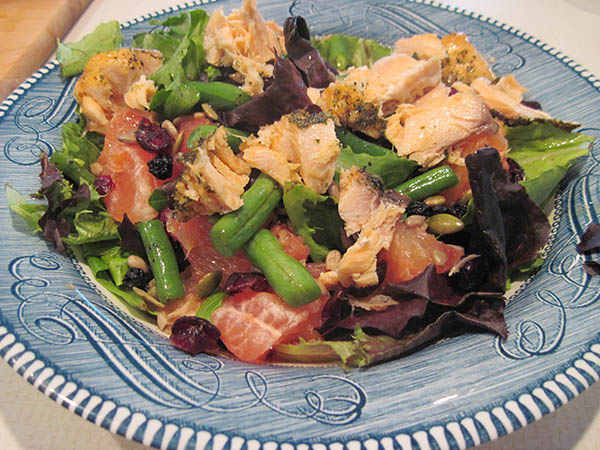 So, the popovers…. When I got married, I asked my husband which dishes he really liked. I wanted to cook him everything he enjoyed and the only dish I really needed to learn was popovers. I had never made them before I met him. We asked for popover pans for our wedding registry and sure enough someone bought them! I've been using them ever since.
Now, the popover recipe… that was another story. No one seemed to have one. I wondered how my hubs could have grown to love popovers so much when no one had the recipe and found out that his grandma had made them, and she'd been gone a long time already by the time we got married. Which is a bummer. I would have really liked meeting her. But that's what heaven is for! I picture her up there right now with my grandma arguing about the right way to clean a house and cook. The thought of that makes me smile.
So the recipe… I tried out a bunch of different ones. Many of them were a pain in the butt and then after making them my hubs would be the final judge and always say they weren't exactly as he remembered them. Finally (finally!) I stumbled on a recipe from Martha Stewart (leave it to Martha) for not only the easiest popover recipe but the most delicious one.
This particular recipe uses half a dozen eggs. For reals. Crazy, huh? Also milk, flour, a pinch of salt, and a tablespoon and a half of powdered sugar. Isn't that a funny one? But that combo really works nicely.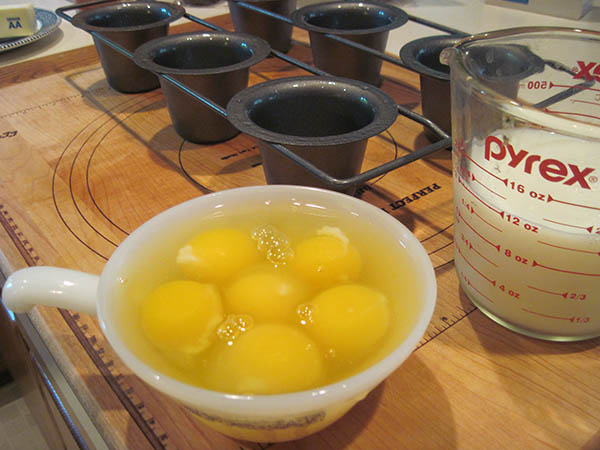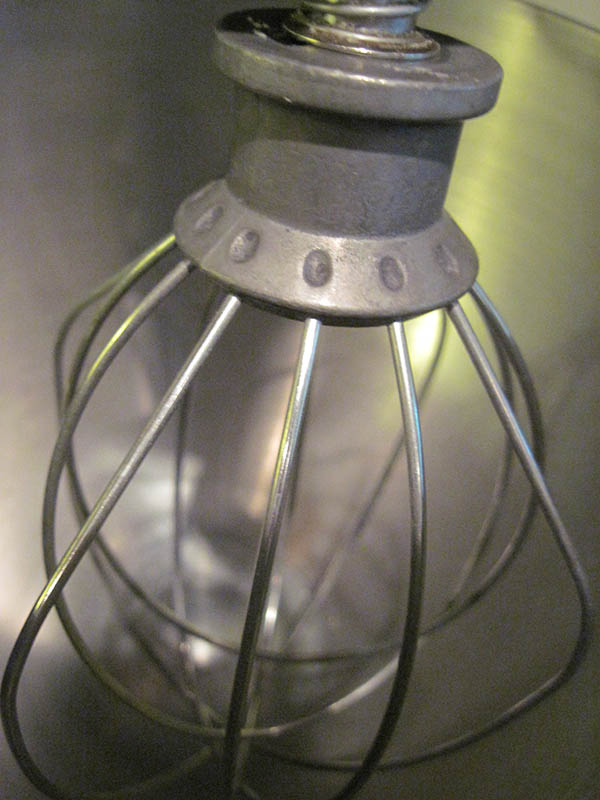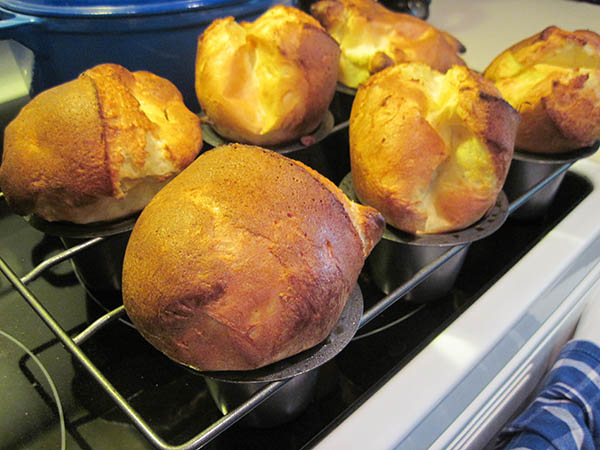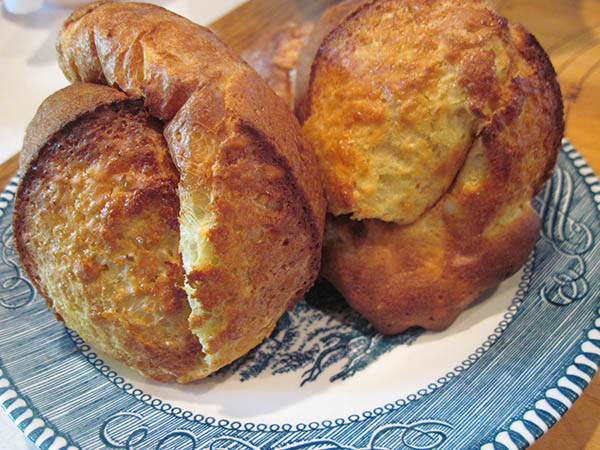 This recipe is one of the few that doesn't require different oven settings or piercing the popovers before you take them out. You just mix (but don't overmix!) and bake. Easy peasy. The salad was very filling so making room for the popovers was a challenge. But we managed. 🙂