We moved about a year ago and instantly this house felt like home. We put up pictures, our furniture seemed to work, and we really felt good here. Still do.
Sometimes when you move to a new place it takes you a while to settle in and put some personal touches in place. That's what we've been doing lately. First, I needed a new side table. I had a stacking set that used to be my mom's, and I painted the legs blue and liked them but suddenly I started collecting magazines and books and my sewing and it all started piling up on the side table. So then I was in Goodwill one day recently and saw this sweet little side table for just $10. (I should say, it was $10 with a $5 coupon for future purchases!)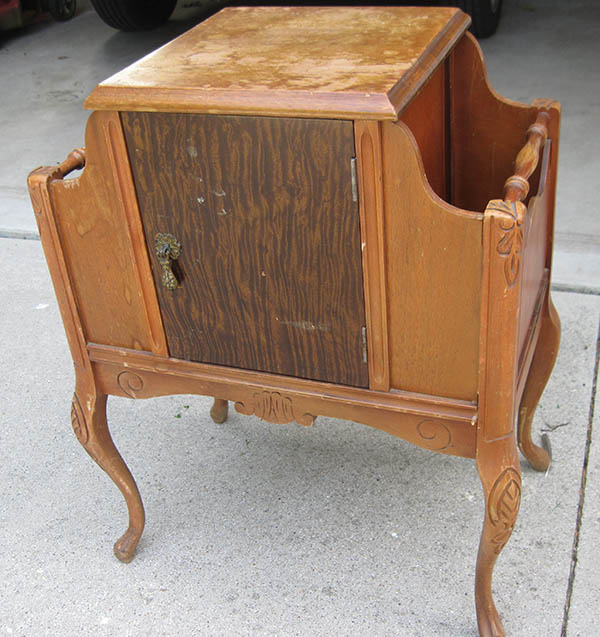 I loved everything about this little table. Loved the legs, loved the size, the fact that it had a flat top, storage inside, and best of all, a spot on each side for magazines and books.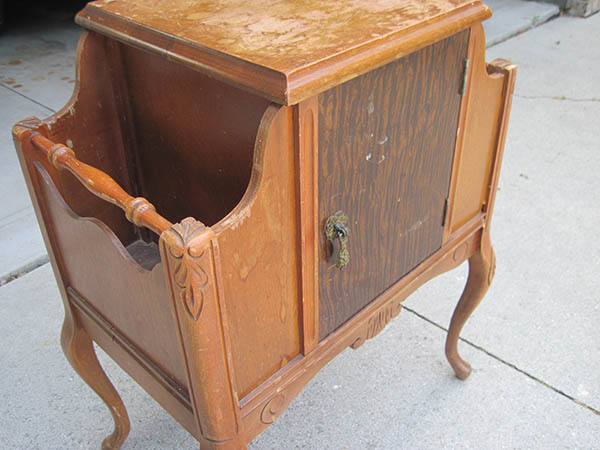 It was a little chewed up. That's okay with me. I pictured it in a fun color with a cute new knob on it. It was also a little wobbly, but the hubs fixed that with some wood glue. Then, I picked out paint.
I'm on a teal kick lately. I like the way this Krylon Maxx (in matte finish) looks on furniture. We had a couple different projects so a few cans were in order. We used some to refinish an old magazine rack I picked up at a rummage, too. And a hutch.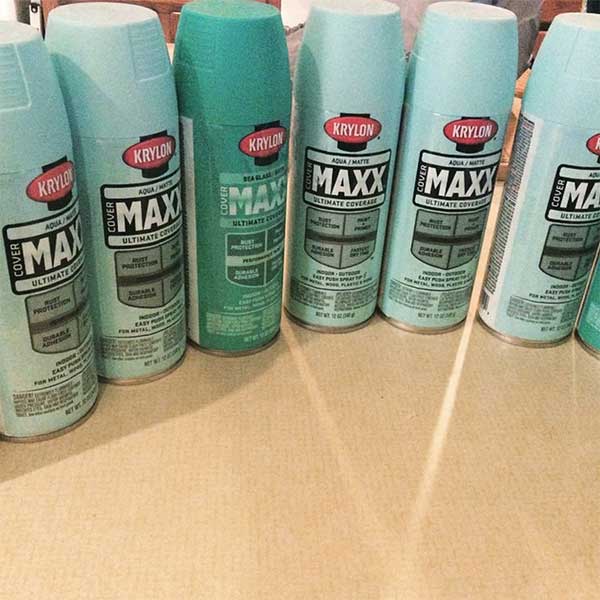 With the hutch, it was crappy wood that didn't match anything in my house. But I loved the way it displayed my Currier and Ives dishes. I found these knobs at Marshalls (just $7 for a box of four) and knew they'd look perfect with my dishes. Doesn't it bring the whole thing to life?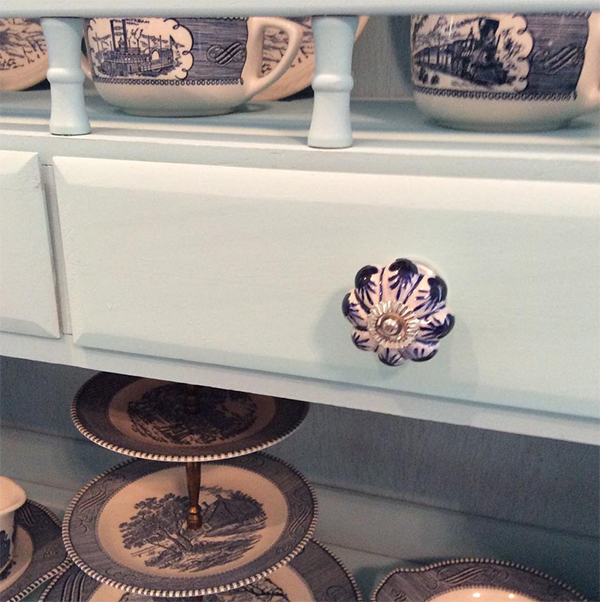 So back to the side table. I have to say, my hubs is really good at spray painting. He likes seeing the transformation of these little projects as much as I do.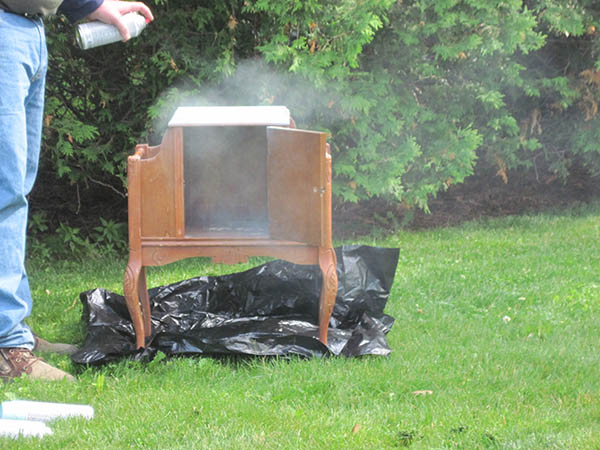 A few coats and drying time and:
Isn't it the SWEETEST? I love the way it turned out. The magazines fit perfectly, and don't the little swirls and details on the legs stand out way better? It goes perfectly with my anniversary quilt (a coincidence on that one) and I love the new knob (also purchased at Marshalls).
Speaking of those knobs, I also put them on some side tables in our bedroom. We got two side tables second hand years ago, and I love them but wanted to update them a bit.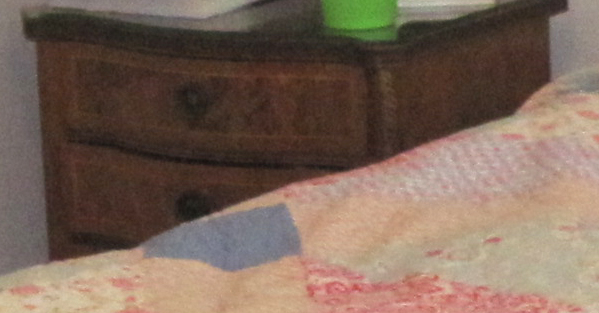 So I took some knobs we bought and then used the leftovers from the ones I got for the side table.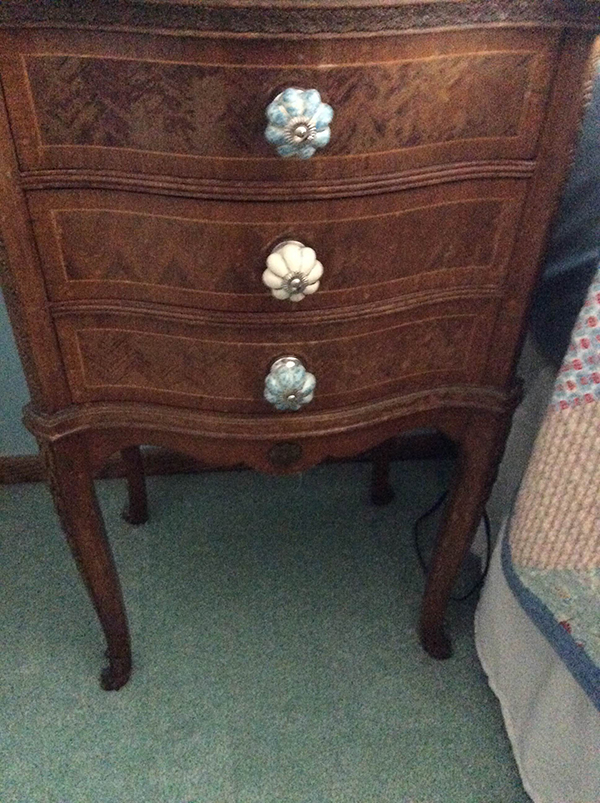 I think they look even better mixed up between two different colors.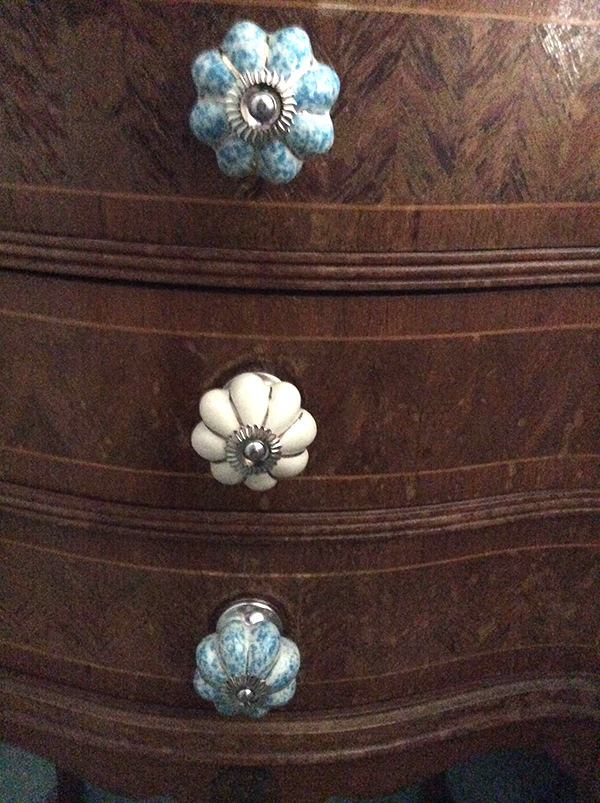 Before this, I hadn't been in a Marshalls or TJ Maxx for eons. Once I got in there, I also spotted these.
We so needed these for storage. We used to have a bench at the end of our bed but these serve our purpose much better.
While I was at it, I also was determined to work on that picture wall. A few months ago I had added some alphabet letters and a couple more frames, but still thought it was a little too symmetrical. I had been waiting to find unique frames I liked in colors I liked that didn't cost an arm and a leg. Guess what? They don't exist. So I got a few cheap ones and painted them and added some ephemera I had around.
I added the frames, but guess what? It's still too symmetrical and I'm not totally grooving on it.
We need a few more frames. So I'll be on the hunt when we're rummage shopping to see which ones I can paint and spruce up. The search continues!