In continuing with my obsession about glass sculptures, I discovered a fun little project using bottles and smaller bowls. Put them on a garden stake, and they make flowery looking sculpture type things! And no, they aren't new, but they're new to me.
I've found that I like making them a lot, and have quite a few more than I've painted that I'll be posting here eventually, but in the meantime here's some of the glass flowers I stuck in the ground yesterday.
First, I found these awesome cobalt bottles. They really make the flowers. But you could also use bud vases or any kind of bottles.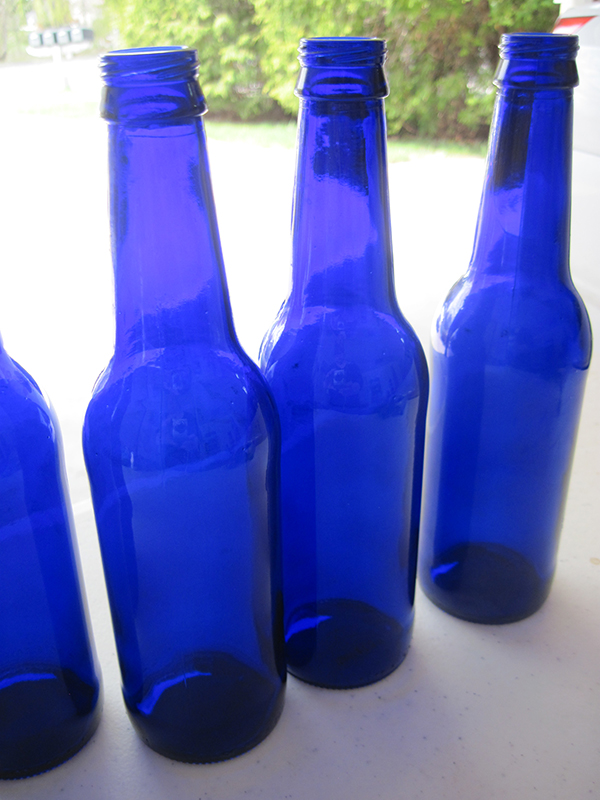 I just personally love cobalt anything. I combined this first batch with some small bowls I had found and glass beads.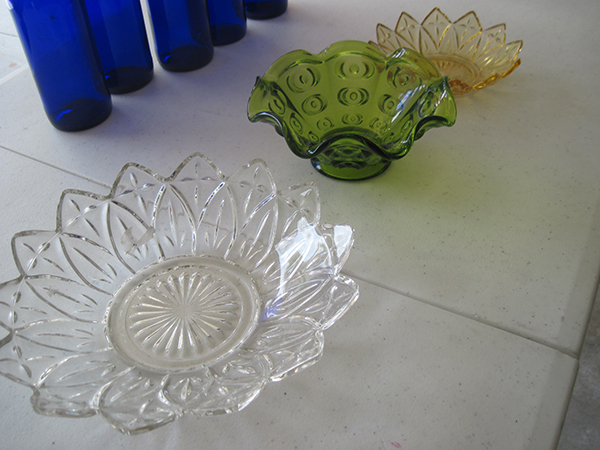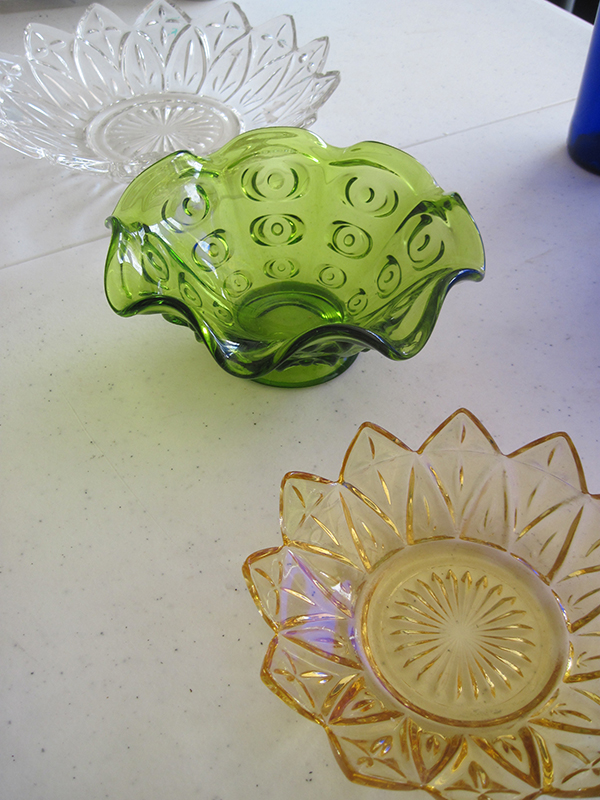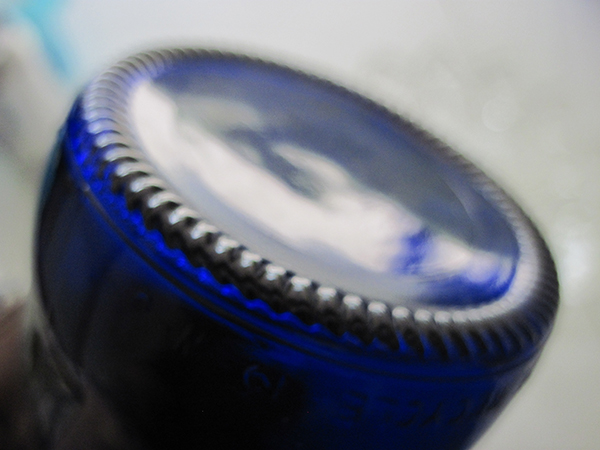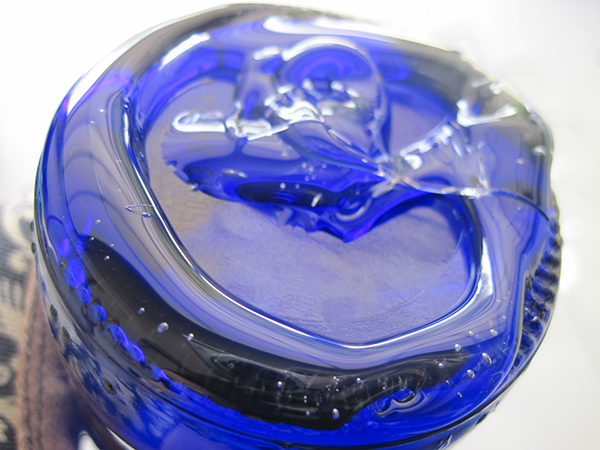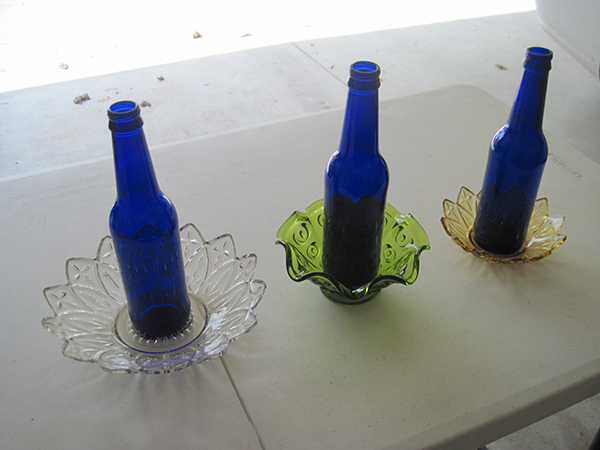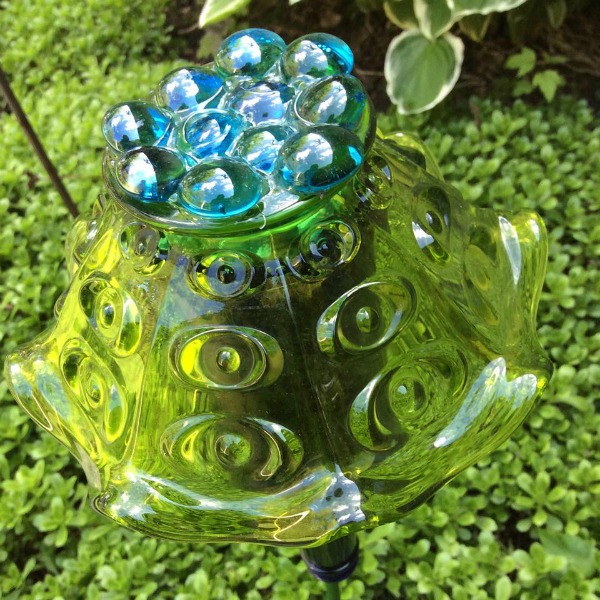 Projects like this are in my book, Glass Sculptures: How to Make Beautiful Sculptures for the Garden Using Vases, Bowls, and Other Glass Pieces.