This weekend I was happy because I got to make a big ole glass sculpture and I haven't done one of those for a long time. Oh sure, I've made some solar light ones, and those are fun, too, but there's something about a full-sized sculpture that is really satisfying to me. I like the quiet, while I stand there before my glass pieces and think about how to put them together. I like to hear the birds chirping as I'm gluing, and see the sunlight pour through the glass pieces. The whole process just makes me really happy. And even better? We've got a new yard that doesn't have near enough sculptures yet!
This particular sculpture combined a couple unusual pieces, like this cool candy dish I recently got at a church rummage.
Have you been to a church rummage in your neighborhood? It's great because they always have some funky stuff that people are trying to get rid of, the prices are usually really reasonable, and the proceeds go to the church. It's a win-win, people.
So this candy dish, see how it has a hole in the top?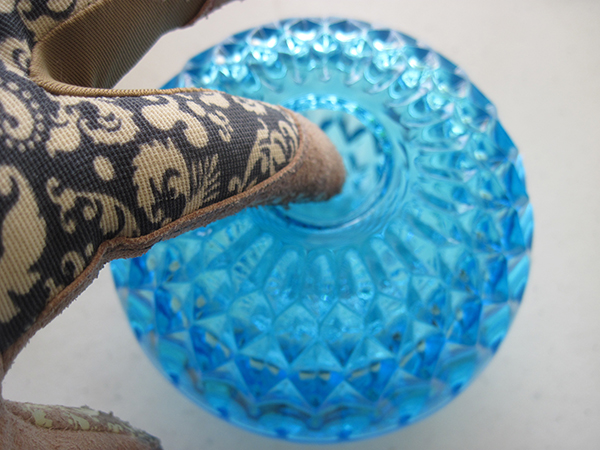 That's okay because it will be glued down and water will not be able to get in. In addition to the candy dish, I found these cool marbles at a different rummage.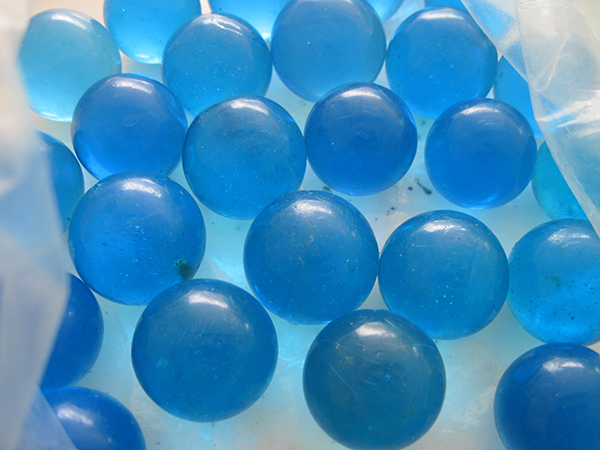 I also dropped half the bag right before I started working. Clumsy! Luckily I was able to retrieve them all. (When I told my husband this he said, "So you literally lost your marbles." Funny guy.)
I gathered up the rest of my pieces. Had a nice big punch bowl that I actually moved from the old house, among some other gems…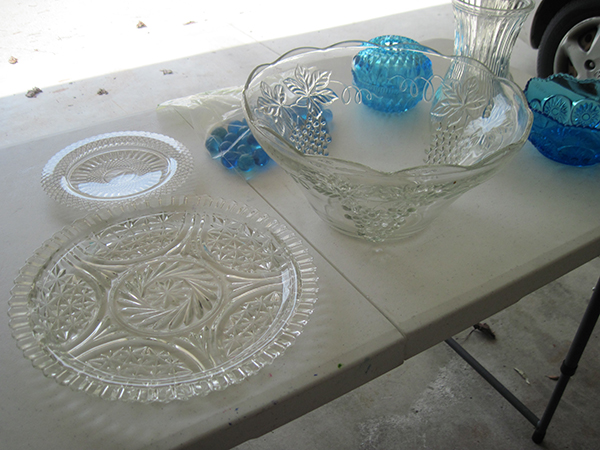 … like this vase I got for a quarter. Love that!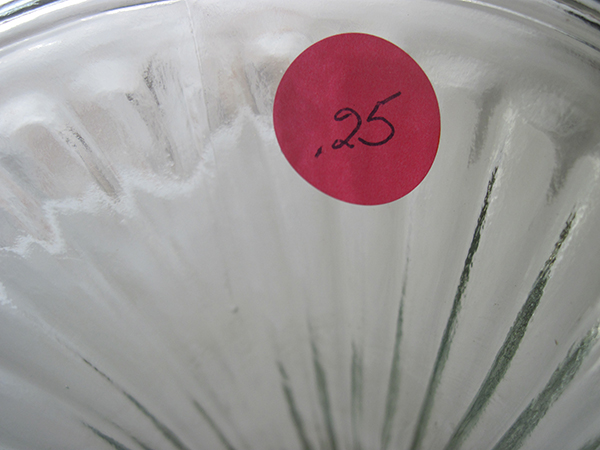 A lot of people ask me if I clean the glass before I use it. Not really. If there's something major on it, but if there's a little dirt I know there will be more dirt later after I put it outside so I just leave it. Like the spots on the punch bowl, for example.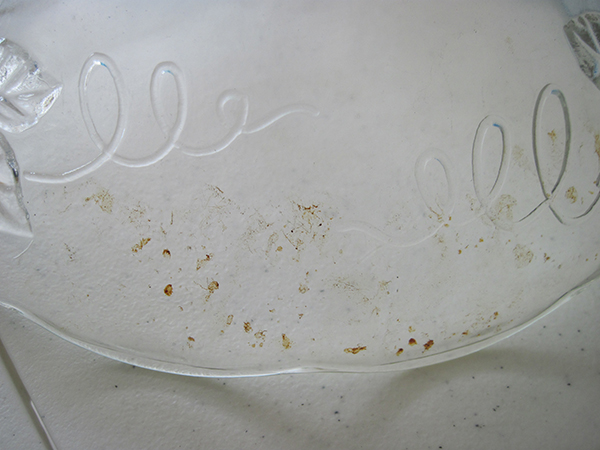 No biggie. I put a huge, heavy crystal plate (also found for a quarter if you can believe it – church rummages y'all!) on top of the punch bowl.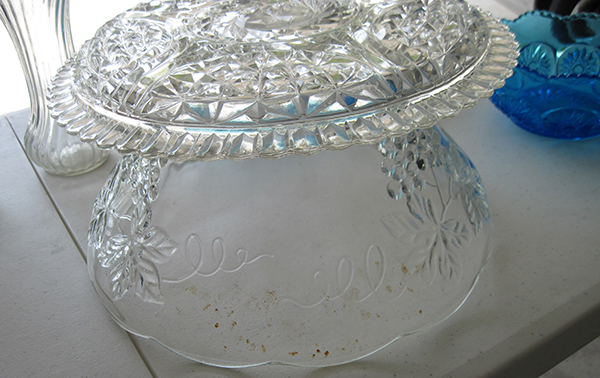 Then I glued that cute little dish with the hole in the top on top of the crystal plate. It's small, but will add some color and style to the middle.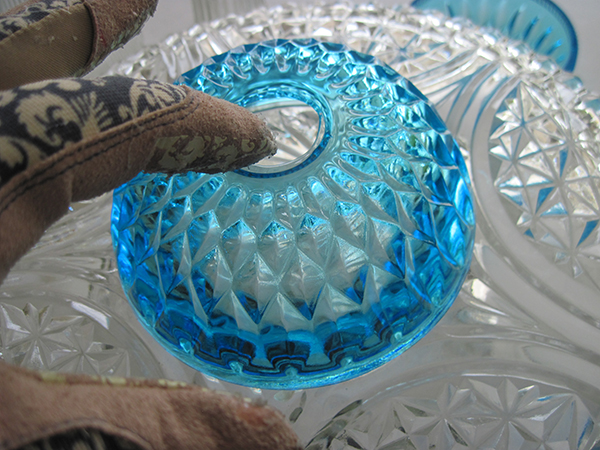 Another plate on top of that will (covers the hole and make the whole thing waterproof). On top of the next plate is a plain vase that I filled with those pretty marbles.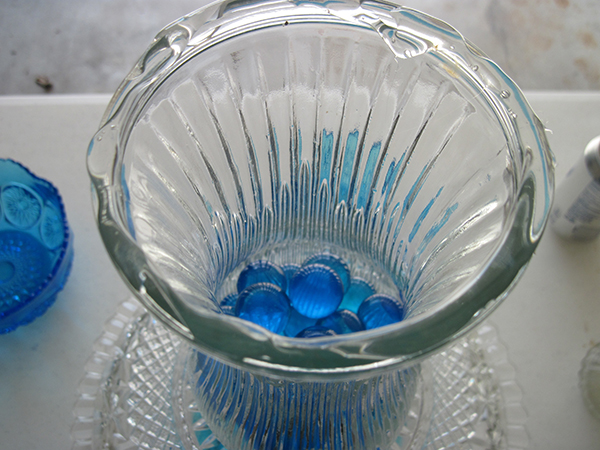 After that? A teal blue candy dish.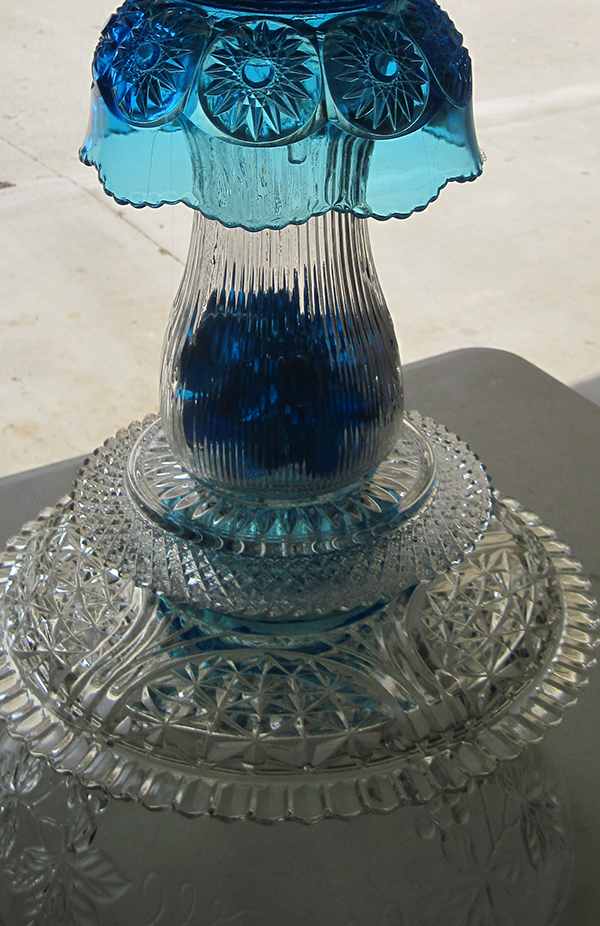 I could have stopped there, but then I remembered the other half of that teal blue candy dish. So I added another small, clear vase.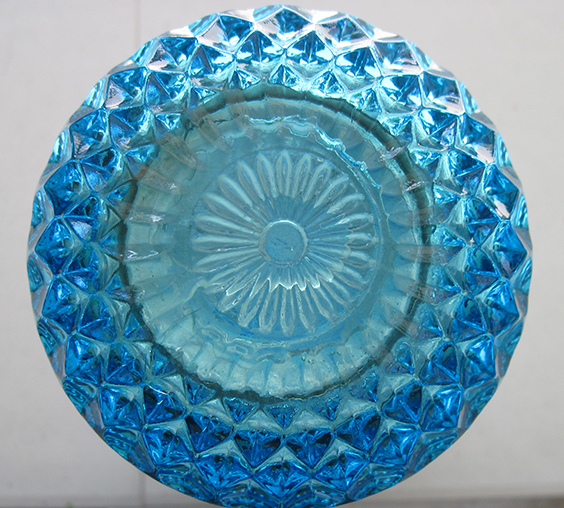 And then the other half other candy dish to finish it off.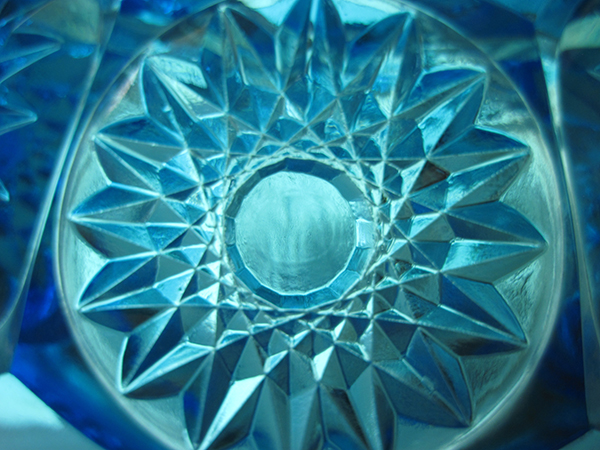 Do you like making sculptures like this? Check out my book, Glass Sculptures: How to Make Beautiful Sculptures for the Garden Using Vases, Bowls, and Other Glass Pieces.