Many moons ago we bought some couches. They were cheap (as things I buy tend to be) and they were functional. But they were brown and ugly. I had some funky pillows on them but that only made them seem darker. I made an afghan for them and that helped lighten things up, but every night as we wound down from our day I'd sit on those couches and just feel like they weren't really us.
But you can't just go get more couches! In fact, we had only replaced them because our dog had chewed a big ole hole in our other ones – which were worn by then and we should have gotten rid of anyways. Still, spending money on couches really bugs me.
So now we're in our new place with lots of light and even with it those couches were dark. And ugly. So I finally broke down and got some slipcovers. I've hesitated on these because who knows what you get with a slipcover! If they don't fit perfectly you wind up with a messy looking couch. Plus, they can be really expensive.
Alas, I found some cheaply and they work! They're blue with some French lettering, which just seems perfect for us and our decor.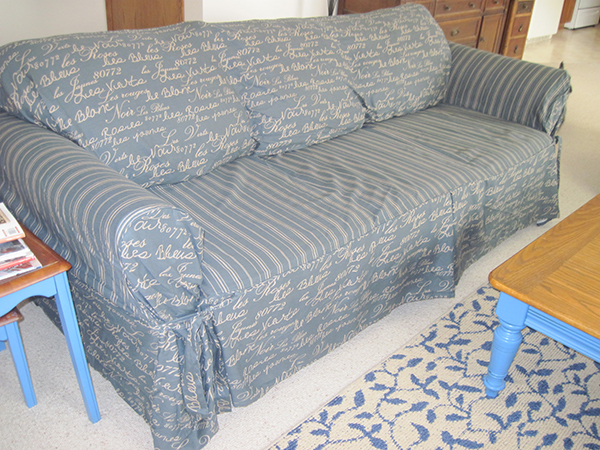 And Genevieve loves them, so there's that.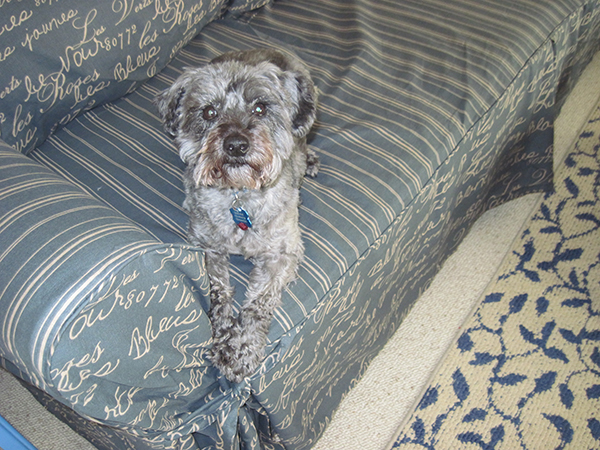 Now that we had the slipcovers, those funky pillows of ours really didn't go. But I loved those big pillows so I decided to cover them instead. We popped over to the fabric store and instantly saw one cute pattern and then another… and guess what? They were on sale! Don't you love when a plan comes together like that?
I liked that there was French lettering on the this fabric and really loved those cute little birds.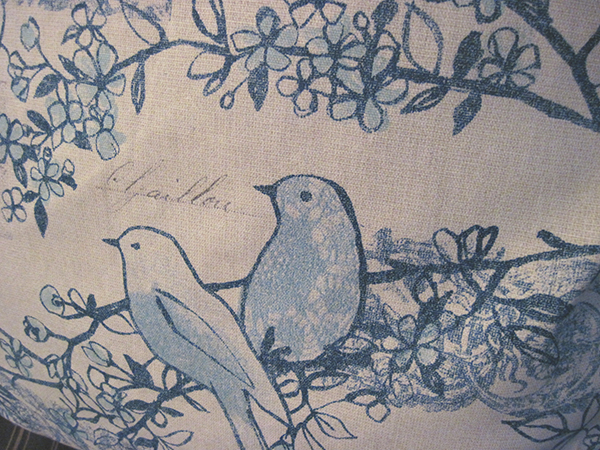 Then I looked at the rest of the sale stuff and found this.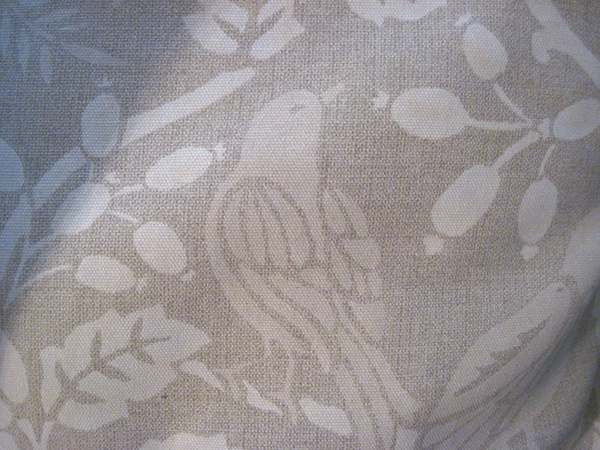 More birdies! Yes, I'm a dork. I liked them both together.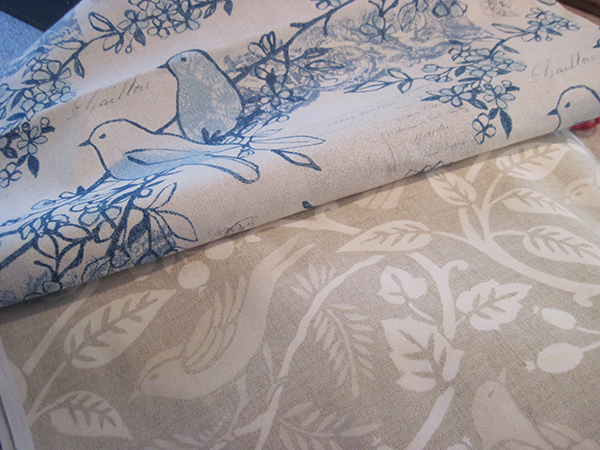 They really help brighten up the room.
Next up? Probably another afghan. I picked up the big super jumbo mega huge skein of taupe at Walmart and plan to make something with it. We can't live without an afghan. Because guess what? It's cold up here in these parts.
I'll let you know when I figure out what to make with it.