I've been taking new pictures for the Etsy store showing my art prints up on the wall. I think it helps to show what they look like in frames and as part of a little vignette.
I got this great old dictionary a while back and put a favorite teacup on top from my aunt. I put that in front of of my favorite pictures. This one really speaks to me, for some reason. I like the colors and the sentiment. I liked how this all came together.
I also liked this picture. The colors and reminder of John 3:16 verse mean a lot to me. I liked how this one looked on the wall in our hallway.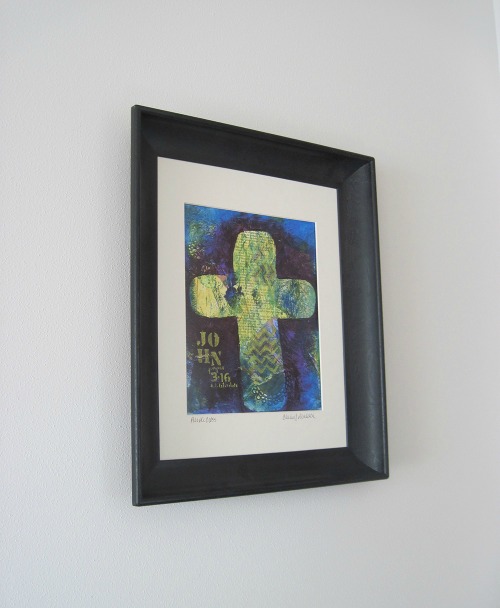 In the end, I decided on the blueish, tealish frame in the bedroom. I like how the colors work with the new wall we painted.