Welcome to another edition of stuff I just love.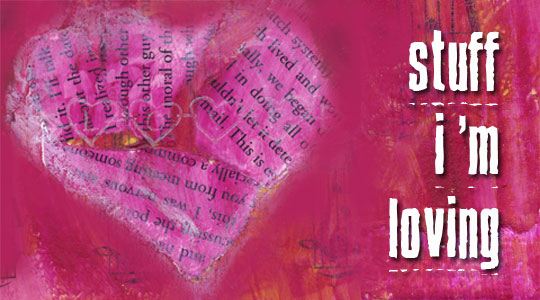 (Here are all the posts in this series.) These are kind of like Oprah's favorite things except they are from me, so if you're on a poor writer's budget like I am you can still afford them. 🙂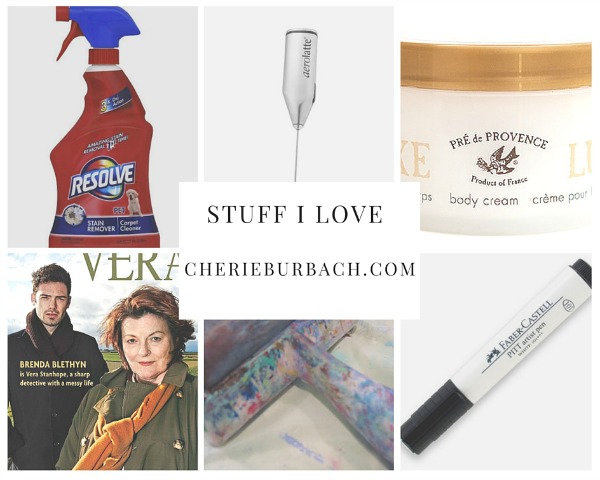 Pre De Provence Luxe Body Butter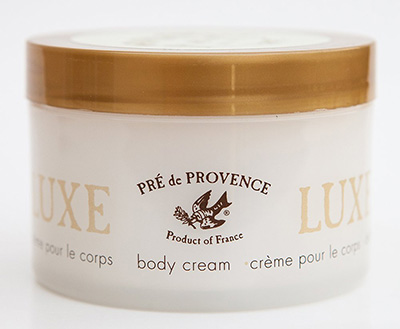 We were out shopping at one of those cute little boutique type places recently and I was browsing, and instantly saw this hand cream. It's actually a body butter product, but I thought it was hand cream, and rubbed a small amount onto my hand. We left the store, had lunch… kept browsing some other places… and I kept rubbing my hands together and was like, oh my, my hands haven't been this soft since I was about ten. By the time I made this realization we were in the car, driving away, and my hubs (smart man that he is) said that if I loved that stuff that much I should get it while I could. So I did. He drove back to the store and I ran in and got some.
This stuff is thick, and while it's listed as a body butter I'm using it as a hand cream. Winters are harsh here and my hands get really dry. (Plus, I'm getting old. Hello dry old skin.) I like that you only need a little bit of this stuff. I loved the white gardenia scent but they have a few others. And psst, I later found it cheaper on Amazon than I paid in the store.
Pitt Big Brush White Pen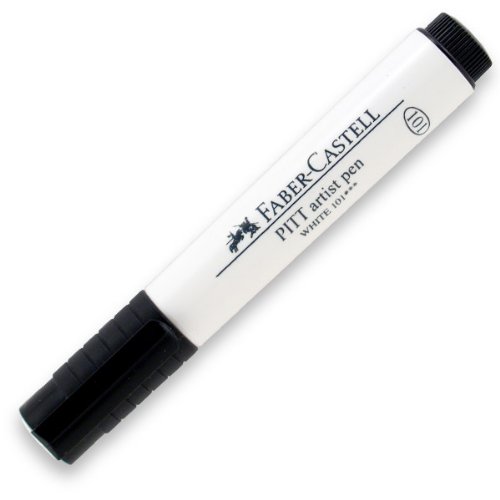 I discovered this white Pitt pen recently (got it on sale at Michaels with a coupon, but if you can't find it they do have it on Amazon, too for a bit more) and I can't stop using it. I love the control of it, the non-drippy-ness of it, the way it lays down the perfect amount of color. Don't get me wrong, drippy-ness has its place. I like drippy. But sometimes you don't want drippy. Anywho, I love this white pen so much and used it when I was creating my "peace" prints from the Book of John.
Resolve Carpet Cleaner (for Pets)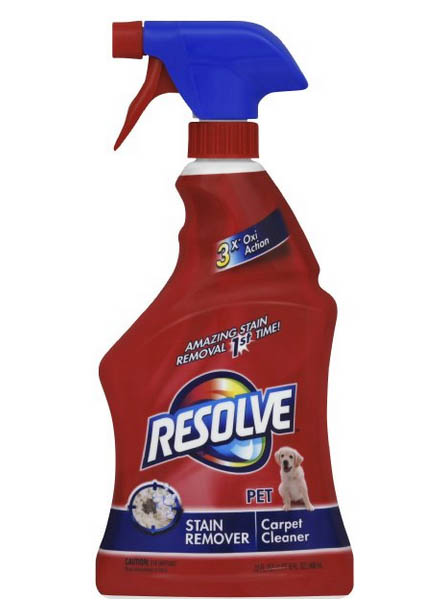 Okay, well, there's no easy way to admit this but I'm a spiller. And a dropper. I'm clumsy. And recently I decided to use my dining room as my studio. (Better light in there.) I was working on my new wedding series and had some browns and pinks ready to go with my brayer.
Oh my brayer. How long I've used you and loved you. Anywho, the brayer is getting old and sticky and it popped out of it's holder thingy and fell onto the floor. On my beige carpeting. In the dining room. Gasp! But fear not, because I had my resolve carpet cleaner (for pets!) and it came right out. No kidding. It's on my "love" list from now on.
Vera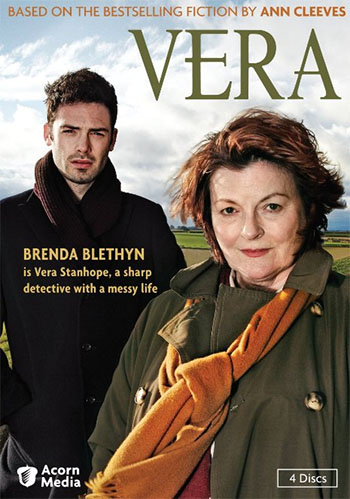 I'm always looking for interesting characters, and found a few on the TV show Vera. I love that these folks are unlike others you see on TV and very original. Aren't American TV shows getting repetitive? There's shows like Mad Men and Breaking Bad that crush the mold, but most of them seem to have the same feel. That's why I love Vera. Imperfectly interesting characters and really original stories. I'm hooked! And more than a little obsessed with Brenda Blethyn. I've even begun talking like her around the house. Would you like a cup of tea, love? Oh, pet, I don't think we'll have time.
Williams Sonoma Milk Frother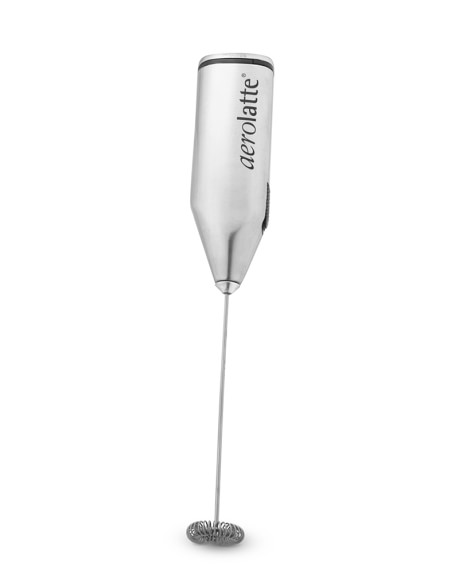 My mom gave me some money for my birthday, and what did I buy? A necklace from a craft fair and this. This lovely, fabulous, frother. You stick it in some milk, turn it on, and viola! Froth. I put it atop my French vanilla coffee. This little frother is handy, easy to clean, and fun to use.