I've been thinking about peace for a while now. Peace I leave with you, my peace I give to you…. I've done paintings on it, pondered it, and tried to incorporate it into my life. So it's no wonder that I decided to do some peace ornaments for family members this year.
A few of my cousins across the miles and I do this homemade ornament exchange every year. It's a busy time, there's a lot to do for Christmas… but somehow we get them in and send each other something homemade. I've made some cute ones and some clunkers in years past. But I really liked the ones I did this year.
I made it easy on myself by starting with these lovely plain burlap ornaments I got at Hobby Lobby.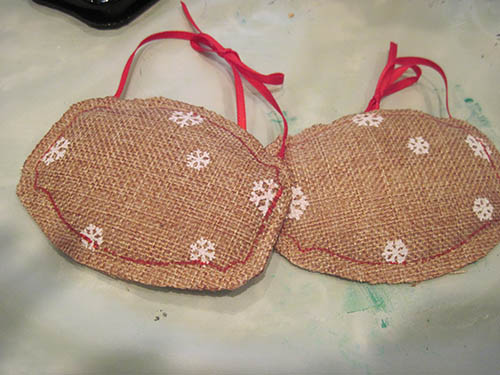 Aren't they cute? They had the snowflakes on them but were otherwise plain. Then I got my stencils going, and red and green paint pens.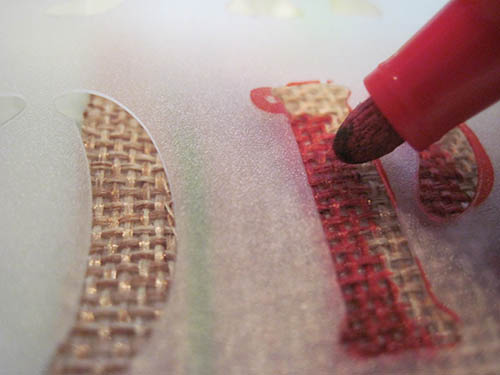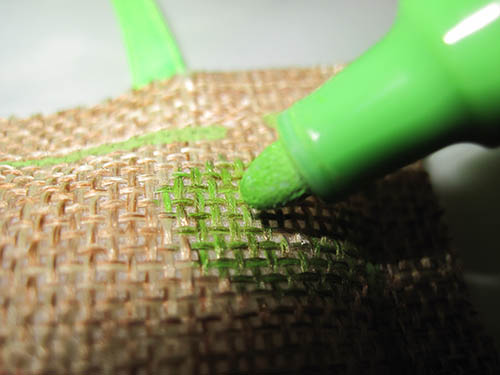 I loved the way the words turned out! Then I added some doves and a little embellishment or two with the pens.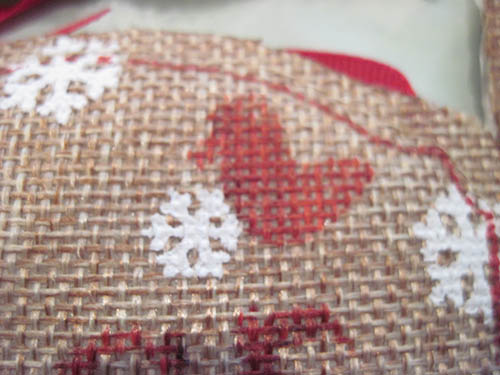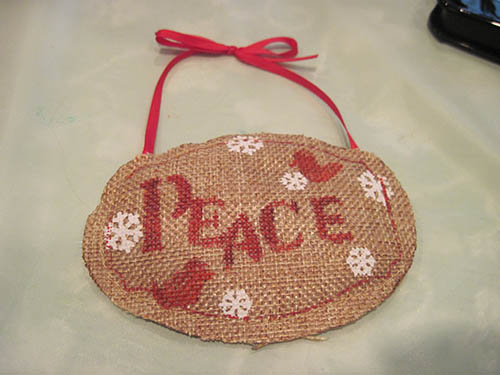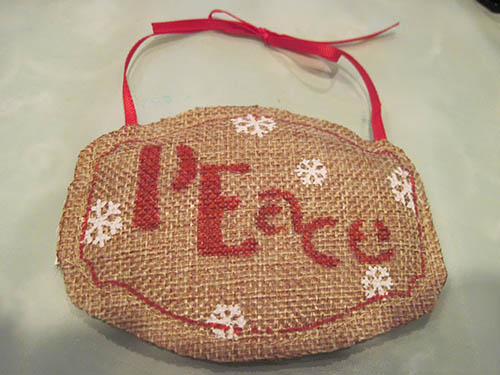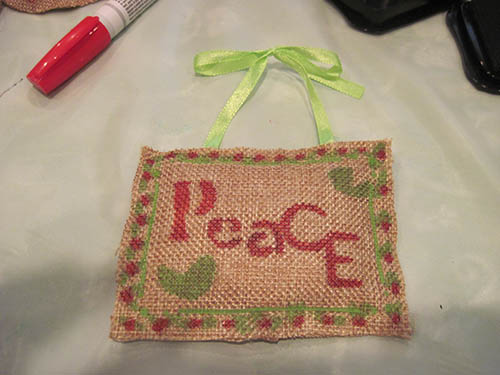 On the back, I stamped the date and occasion.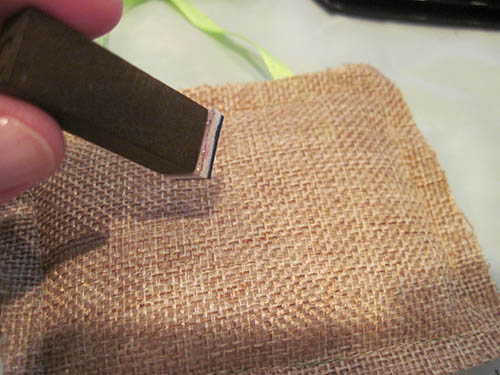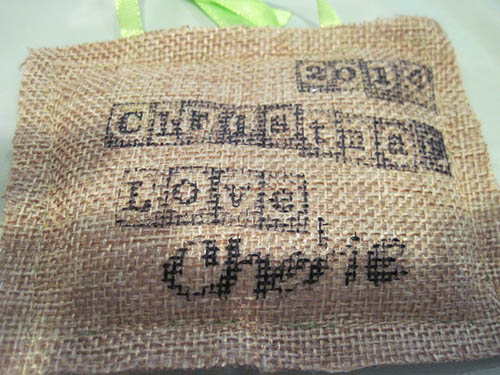 I'm kinda loving the way they turned out.