Update: Had a great time with BBC America's Mind the Chat, and thought I'd share some of the tweets.
Also, be sure to check out this great article over at the BBC America site that highlights some of the things that were said. Here's some of the highlights of the chat:

__________________________________________________________________
I love British stuff.
I went to London on my honeymoon: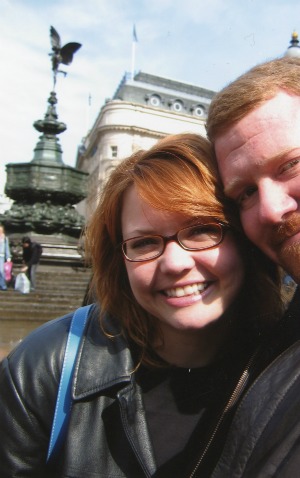 I watch a lot of BBC America, and of course I'm obsessed with the Tudors. Who isn't? So it's a thrill to be able to participate in BBC America's "Mind the Chat," which is a Twitter chat for British expats where they talk about living and thriving in America.
I'll be there as the friendship expert from 1-2 CST on Wednesday. Use hashtag #MindtheChat to participate.