We recently stumbled upon the most adorable little place called Bookworm Gardens. We got there really by accident, but when I saw it had book-related stuff plus the glass and metal garden work I love so much, I knew we had to make a stop. The place is free to get in (although they welcome a donation) and is really a great place to take your kids or family. There's plenty of space to run around and burn of energy for the kids, and lots of gorgeous flowers and artsy garden work for the adults.
I wish I'd have taken more flowers pictures, in fact. I was too caught up in the garden sculptures and forgot. Through the gardens are tableaus representing a favorite childhood book. (And of course, I didn't take pictures of those either!) But here's some I do have: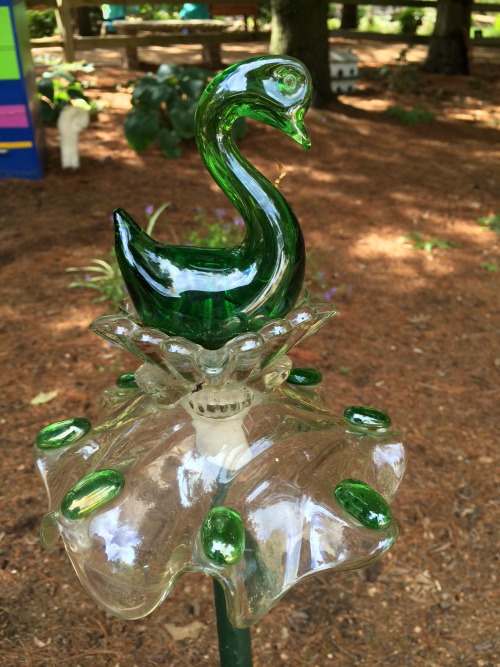 The owl and this spinny, colorful, garden thingy were my absolute favorites! I stood before each of them wondering how I could make them at home.