If you've been following this blog for any length of time you've noticed I do a poor writer's version of Oprah's favorite things. Except, these are mine. Many of them are not expensive. (Hence, poor writers can afford them.) Here's the things I am grooving on lately.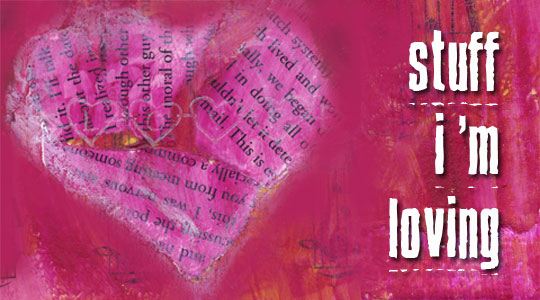 The Veggetti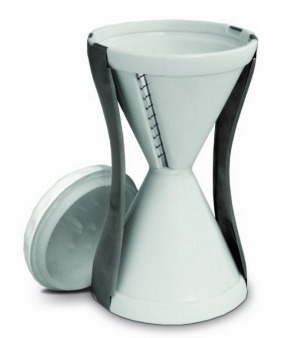 I thought this thing was so stupid when I first saw it on TV, but then my cousin had to go ahead and post a recipe link on Pinterest, which prompted me to buy it. The Veggetti itself was a great buy. I love the way this thing makes veggies! But be careful, I cut myself when I first used it. Sharp blades.
IKEA Cart
Is it just me, or has this thing reached a tipping point? I've seen it everywhere suddenly. I saw it, then I tried to get it and couldn't (sold out), then IKEA had it again and I bought it. The best thing for your art supplies! I have it in the craft room, loaded up with stencils and stamps and paint. If you can't find it, I did see it on Amazon but it was about double the price.
Infused Water
I am hooked on this trend of putting fruit and veggies in a pitcher of water. I bought a plastic water pitcher at Target. (It looks just like this one but it's plastic and not glass. Glass is bad for me. I break stuff.) I fill up the pitcher with water and some ice cubes, and then add stuff. My favorite things to add are:
blueberries and oranges (yum!)
lemons and limes
lemons, cucumbers, and limes
grapefruit
apples and apple cider vinegar
What I add depends on the mood I'm in. I fill up a pitcher, drink it down, fill it up again and then empty the water and wash it out.
My Rug Coasters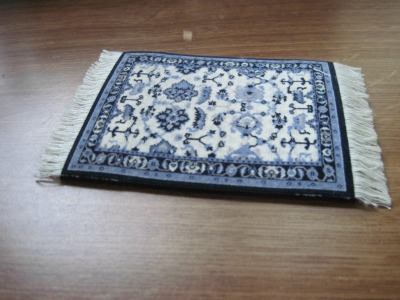 Oh my, these are too cute. And functional. I was in desperate need of some coasters for my desk and I could not pass these up. I love them. They don't slide and they absorb your drink moisture very well. I spotted them in a little shop for cheap, but they're also available on Amazon. Look how nicely they hold my Diet Pepsi: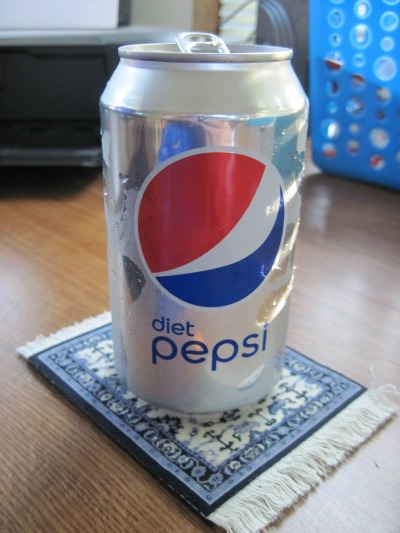 And close up, they're just as pretty: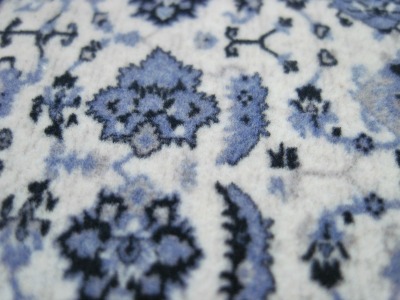 I might like them because they resemble the rug in my hallway. Remember the one I bought for $15 at a rummage this summer?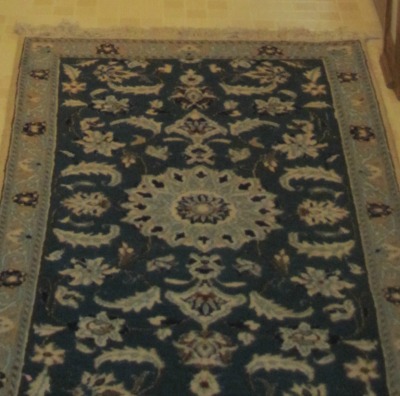 iPad Mini Sleeves
I got an iPad mini recently and bought cover from Best Buy. Oh man did I not like the cover I got at Best Buy! So I took it back. Then, I was tooling around on Zazzle and created my own. I love it!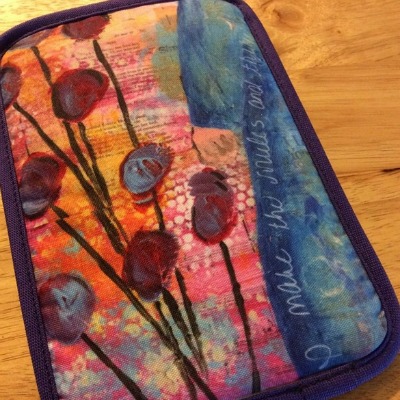 The quality is great, and I got to put my own design on it! How cool is that?