I told you yesterday about how long and challenging the last few months have been. I was finally able to get back to painting. Now, I've finally started making glass sculptures again. They make me so happy!
I know, it's crazy that taking glass and creating something from them can fill me with such joy. But it does. One thing I've noticed is that people either love these sculptures or think they're stupid. Before I moved, I had a rummage sale (trying to lighten the moving load) and sold a couple of my sculptures really cheap. One guy sniffed, "Ha, who would buy those!" He laughed really hard and walked away.
I laughed too. They aren't for everyone. But more people bought them and really loved them. One guy even argued with me that the price I charged wasn't enough. He handed me more money! That made me laugh. But that's art, folks. People gravitate toward what speaks to them.
A couple weeks ago we went to this awesome estate sale where the lady had a bunch of blue glass. I was in heaven! The hubs took one look at the pile of blue glass and said, "I'll get a box." Ha! But everything was such a great deal. I have many pieces around here and there in my house and office, but I have a few pieces that of course I wanted to create a sculpture with. My first one this year. Can you believe it? In year's past, I would have made dozens of them already. But as they say, better late than never.
This weekend it was raining like crazy, so I opened the garage door and the hubs put my table out there right by the door. The glass stayed protected from the rain but we still got ventilation for drying (and breathing!). This is a sculpture that will go in my kitchen, so it had to be less than two feet tall. I started with these pieces.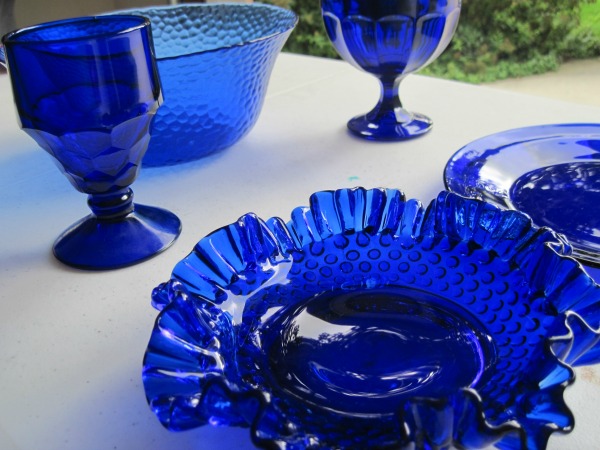 Then glued.
And waited a few moments before each layer.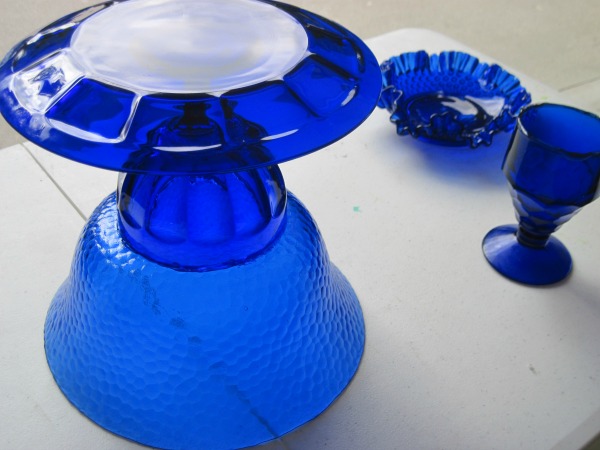 I took a moment to appreciate the beauty of the glass. There's just something about the blue that attracts your eye.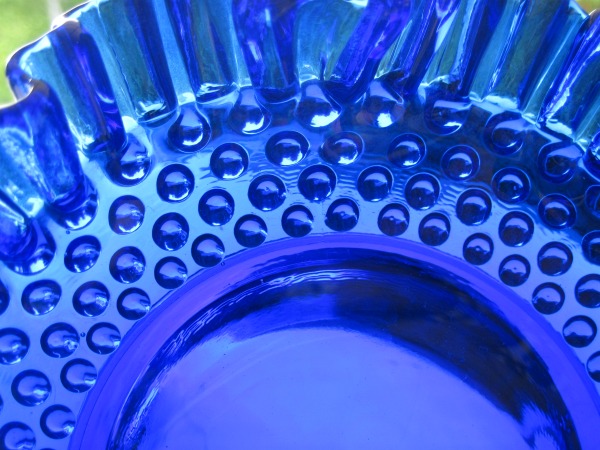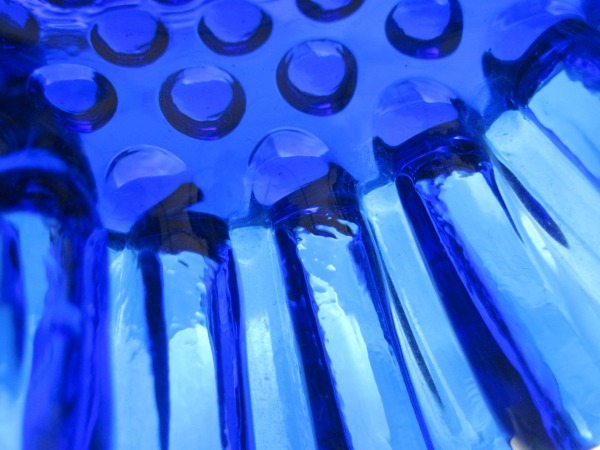 I especially loved that candy dish on the top.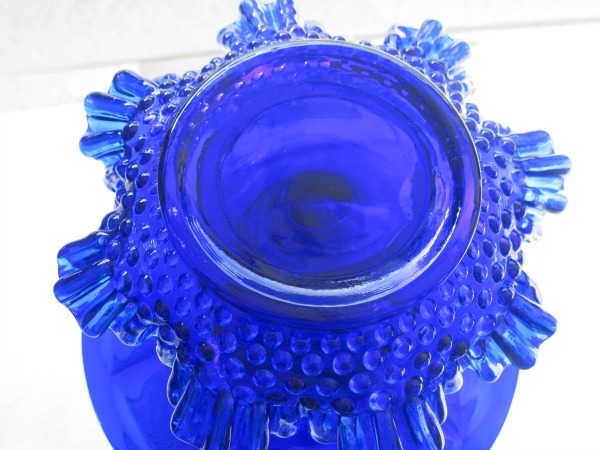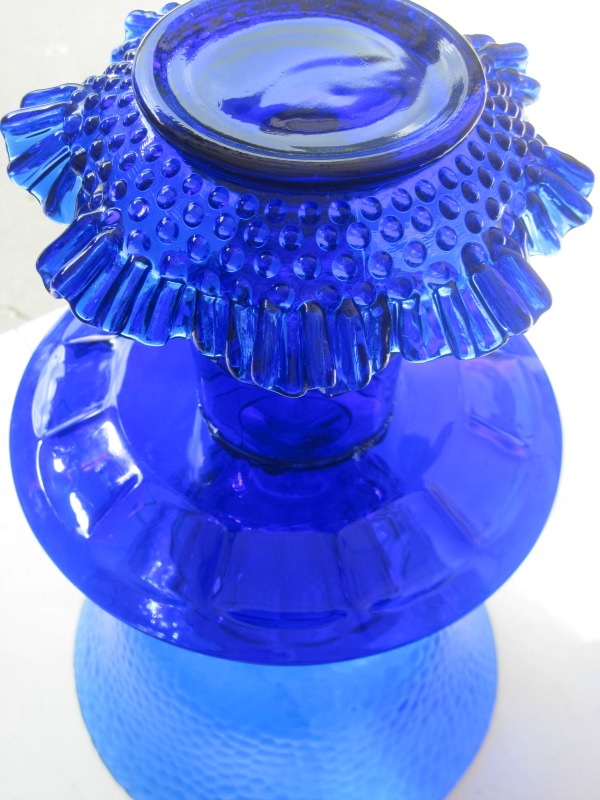 Can't wait to put it up in the kitchen.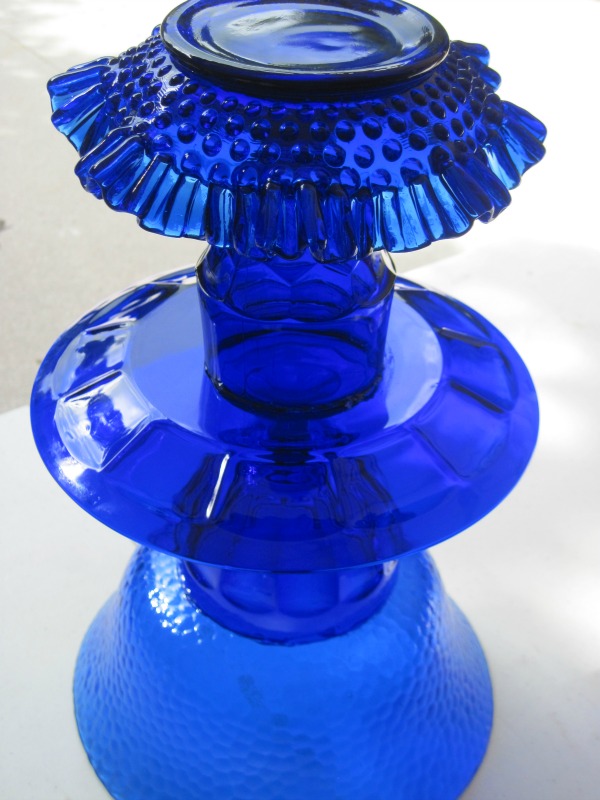 [easyazon_image align="right" height="160″ identifier="B00UTLAW62″ locale="US" nw="y" src="https://cherieburbach.com/wp-content/uploads/2015/03/51EI0bosKoL.SL160.jpg" tag="wwwthediffere-20″ width="100″]This project is featured in my book, [easyazon_link identifier="B00UTLAW62″ locale="US" tag="wwwthediffere-20″]Glass Sculptures: How to Make Beautiful Sculptures for the Garden Using Vases, Bowls, and Other Glass Pieces[/easyazon_link].