Finally finished the media media quilt I've been working on the last few months. The quilt was actually very easy to do.
If you've missed the updates on this quilt, you can catch up here:
The first square was easy. It had the initial for our last name, with our names stamped on top and a special heart square with our marriage date. It was an anniversary quilt, after all!
The hardest part was figuring out what to use to represent our life for the past ten years. How could you limit it? I chose things that represented our favorite things (restaurants, hobbies, vacations, etc.) and when you looked at it, you got a feeling about our lives and personalities. I used a technique where I cut out applique that I drew out on fabric, then I stitched on the pieces to add interest using embroidery floss, then I sewed them on and stamped words on several of the squares. The words put more detail on each square.
For example, to represent our favorite restaurants, I cut out a plate and silverware and then stamped the names we most like to eat out at all over the plate. On one square, I created a mixed media house with different fabrics, then stamped the names of the places we've lived.
Some squares represented some of the things we enjoy doing together, like watching Packer football, making soup, and enjoying movies and TV.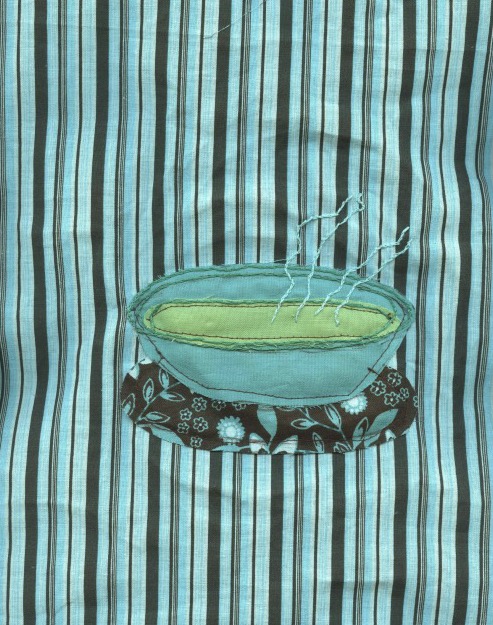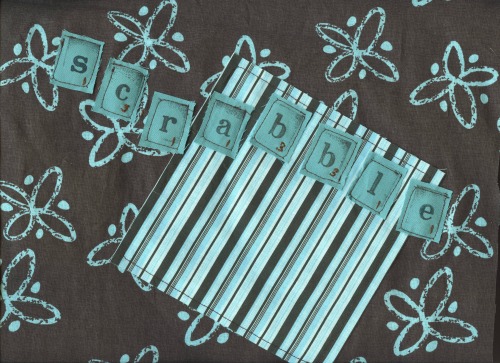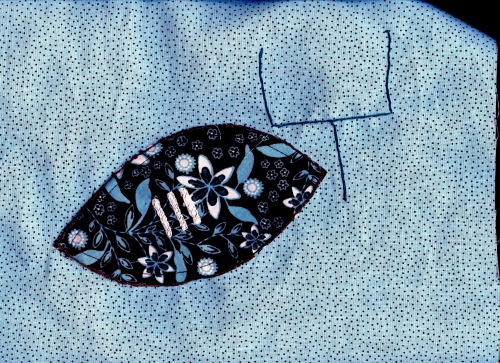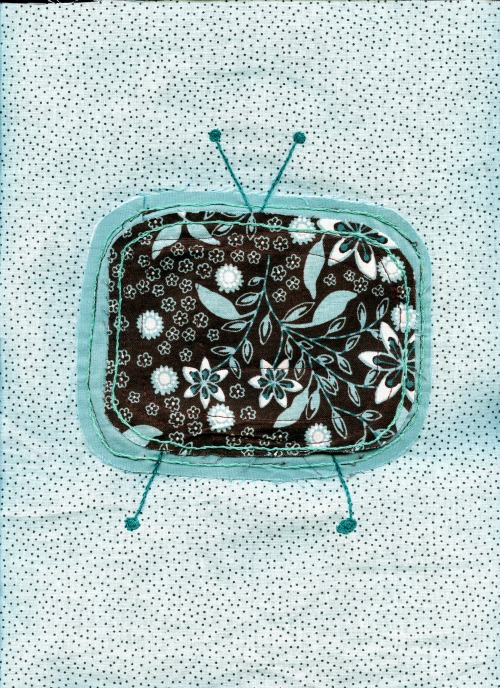 I have a square representing the now famous coffee shop where we had our first date (I did name one of my books that, after all) and a square representing our favorite Bible passage.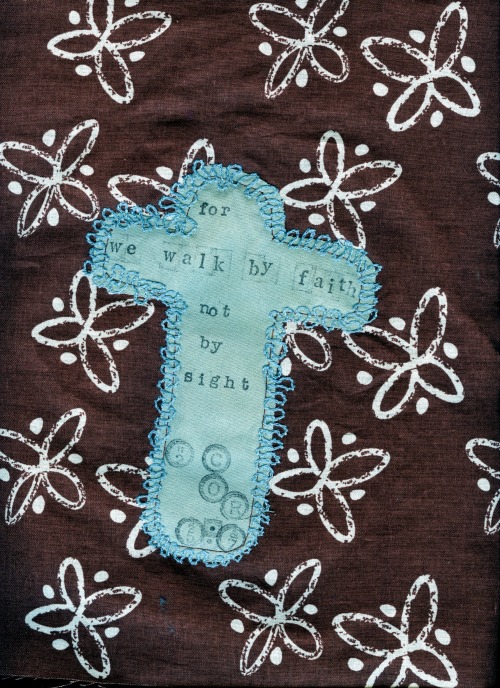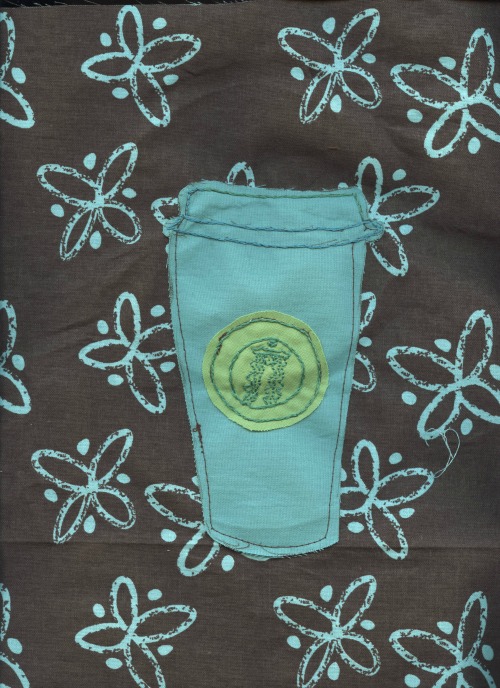 We're big on hobbies here. So I made squares that represented the creative side to our lives: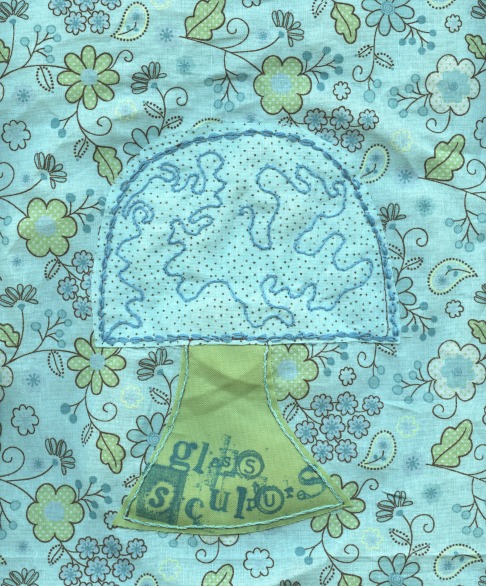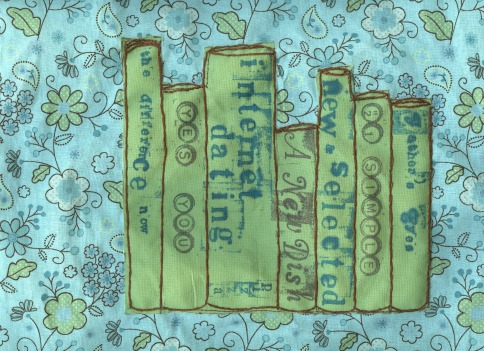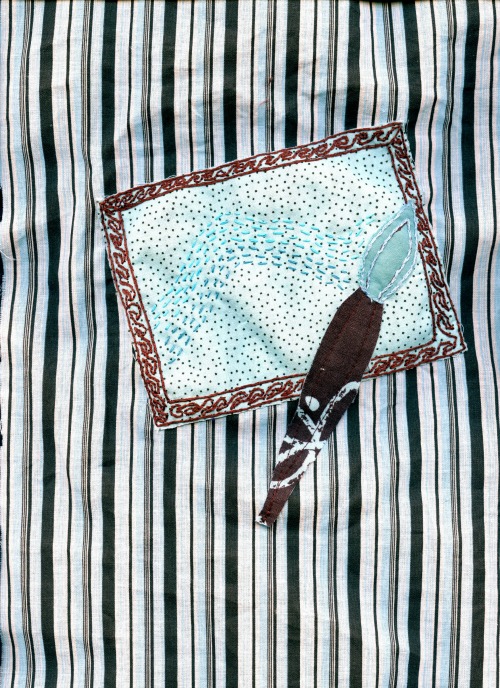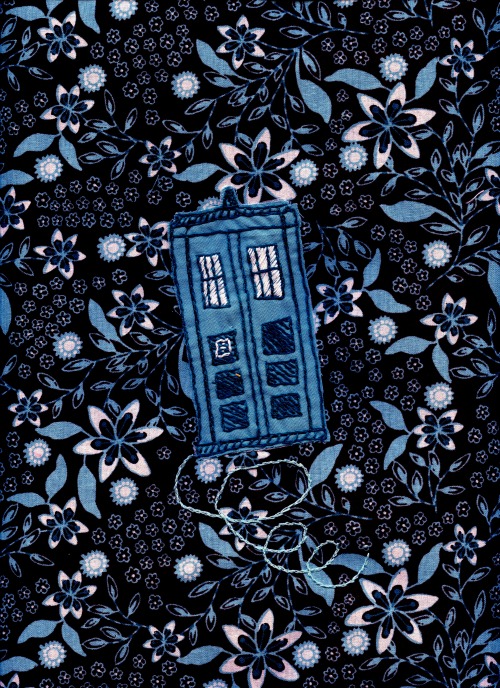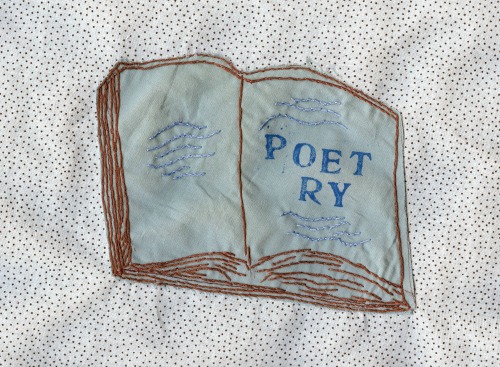 The quilt is now on our couch, the perfect way for us to snuggle up on a cold night with our little doggie at our feet: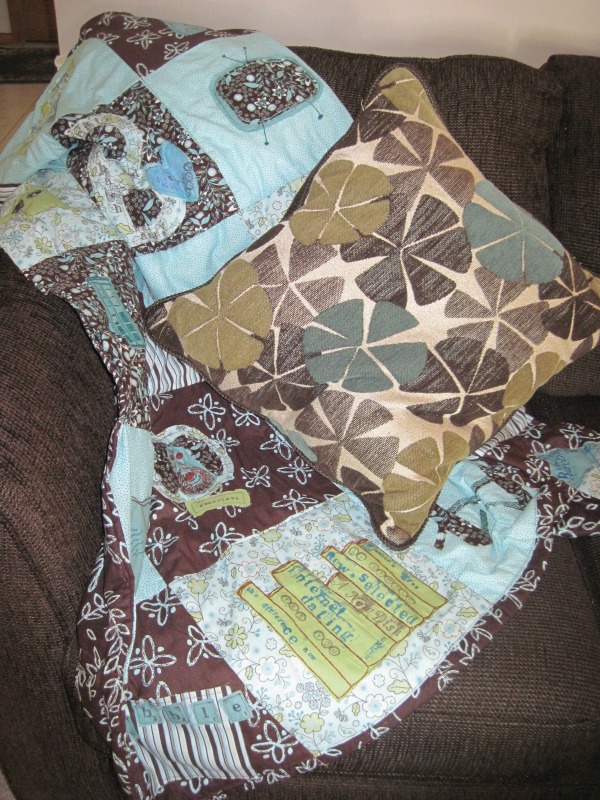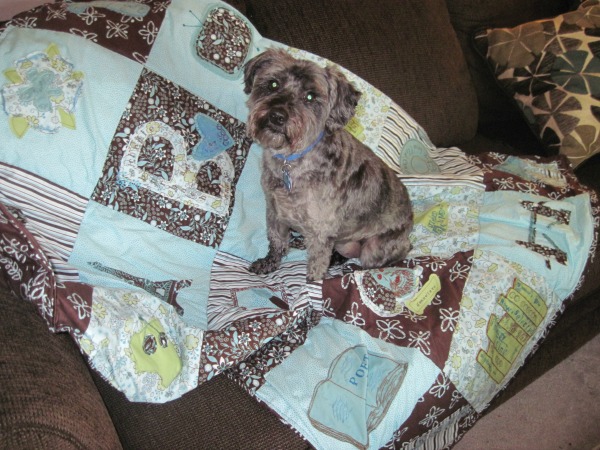 I enjoyed making this so much and every time we use it we're reminded of our blessings, big and small.