This is a very old poem about the process of forgiveness. I think it looks different for everyone at times. As I dealt with my past, I saw the amount of baggage I added to my life, my heart, because of the addictions and patterns of those around me. I had to embrace my mistakes because I didn't know any better, and allow room in my heart for the life God meant for me to live. This involved learning about what love really is, seeing people for who they are instead of who you want them to be, and seeing yourself as a child of God.
It's odd for me to look at this poem now. My life is so different and this one was done decades ago, but I share it with you as an example of where you can go if you start out in a place similar to the one I was in. You can get to a place of forgiveness, love… a beautiful life. I promise you that.
I think my favorite lines of this poem are:
This hole became so large
I wondered for a time if it was really my soul
so I let it grow as large as it wanted to be.
Don't let the emptiness inside you, caused by people who treat you badly with neglect and abuse, grow so big that it defines your life.
This poem was first published in The Difference Now and then again in my New and Selected Poems.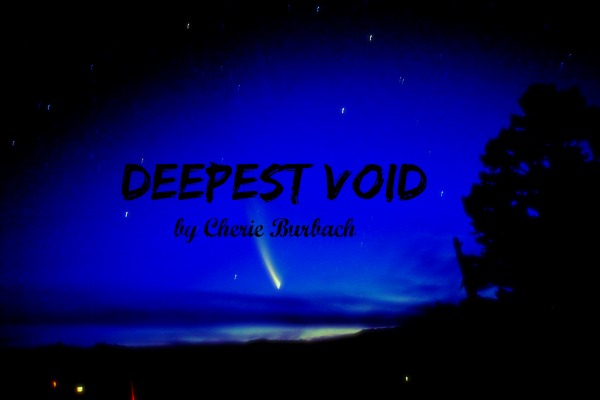 Deepest Void
When I was young, I prayed for you
and in the place near my heart
I carved a hole to fill with understanding.
As years grew on, you'd yell and cry and threaten
and in that hole I placed fear
and prayed for compassion.
Time went on, I saw your way
I saw myself through your eyes
and in that hole I placed self-loathing.
As the elements of fear and hatred grew
the hole I carved became bigger
until it could house self-sabotage, depression, and anger.
This hole became so large
I wondered for a time if it was really my soul
so I let it grow as large as it wanted to be.
Then came a day, when anger became tired
and even though it left that hole
the deepest void remained.
Understanding took up more space
and allowed forgiveness to stay by its side
self-loathing remained, but grew smaller.
On the day you left, tears flowed over me
and washed away doubts and confusion
but the hole remained, and made room for regret.
Today, I fill that hole with prayer,
and with love from friends and family.
I do not try to close the hole, I leave it open.
If self loathing wishes to remain
it knows now it is not welcome.
If anger comes to visit
I let prayer transform it into forgiveness.
I let prayer rule the emptiness inside of me,
and I let go, and pray that God will fill
this deepest void with love from others,
for others,
for myself.
© Cherie Burbach