We're doing a mail art exchange with June and she suggested the theme "New Beginnings." I LOVE that. Such a great way to look at things, especially during these dark and cold days of winter.
June said we should take something we already had and aren't happy with and change it. I decided to take pieces of things I had laying around that I wanted to incorporate into something and just couldn't figure out what.
First, I took some cardstock that I've been holding on to forever. I glued two paint chips that I've loved but haven't figured out what to do with on there.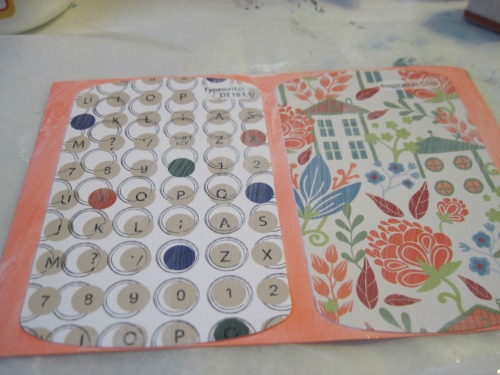 I added a couple page scraps. Then, remember those Thanksgiving cards I made this year? I kept the piece that I'd stamped with "give thanks to the Lord for he is good" because I wanted to use it again but I didn't know where. Aha! Now I do. I ripped it up and then pasted to the cardstock.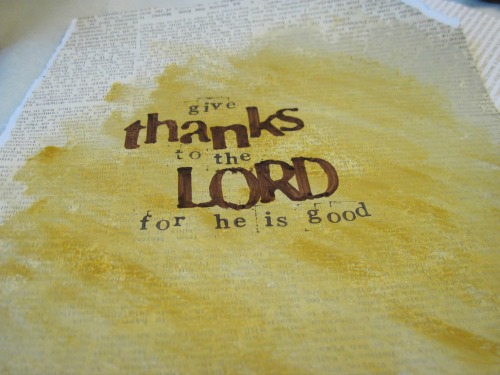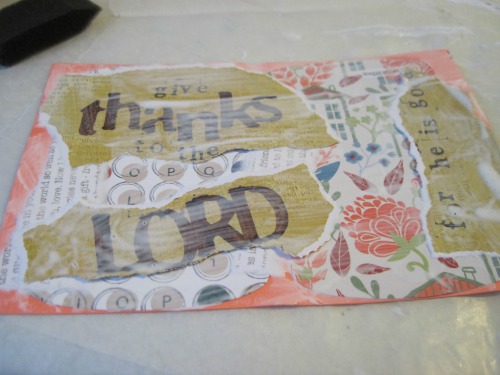 I set this between two pieces of wax paper and put the whole thing under a ton of books to flatten it out. Then I let it all dry.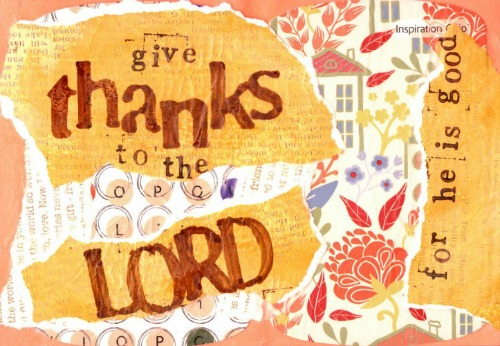 I'm going to get this in the mail to my mail art buddy Pat. We'll see if it makes it in one piece all the way to Texas!