Here's an update on the mixed media anniversary quilt. I'm working on the middle squares now. I wanted them to be stuff we like, so I included one on poetry (of course), favorite places in the world, and our dog.
For the poetry square, I stamped the words on fabric and embroidered book pages on there. I loved how the stamps ended up after I used them. (Guess I should clean those so they don't leave behind their mark, but it's cool to see what they end up spelling.)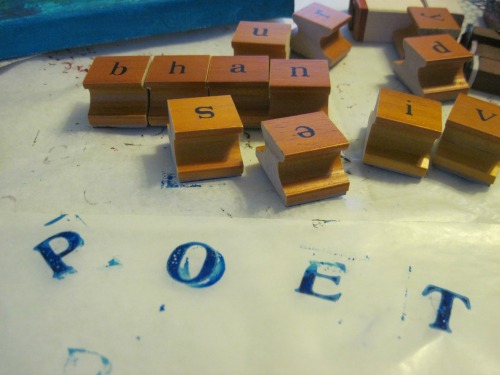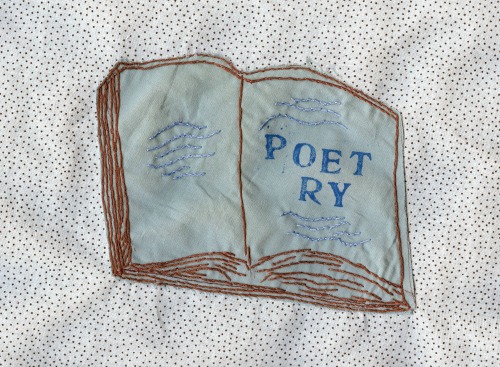 For the Paris square, I used a picture from a coloring book as a template to cut it out.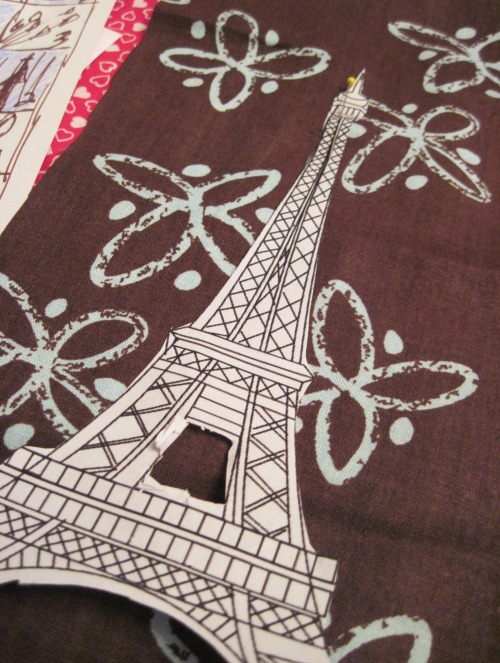 Then I sewed everything on and added embroidery here and there.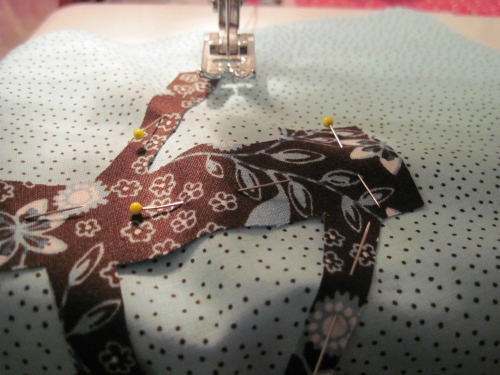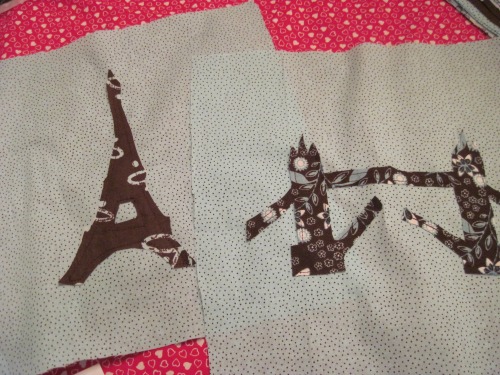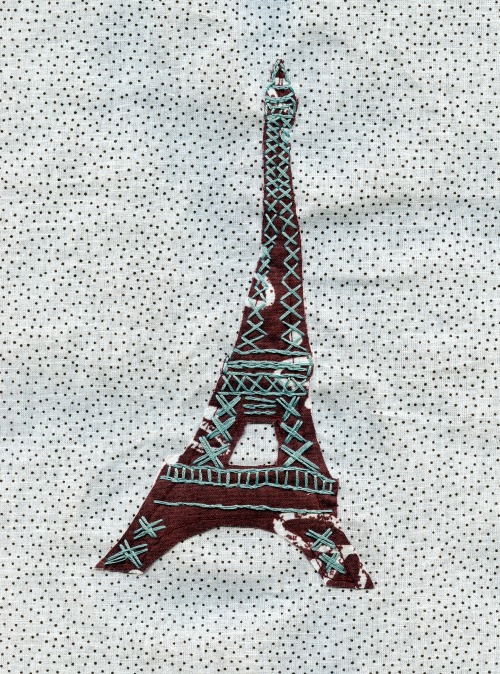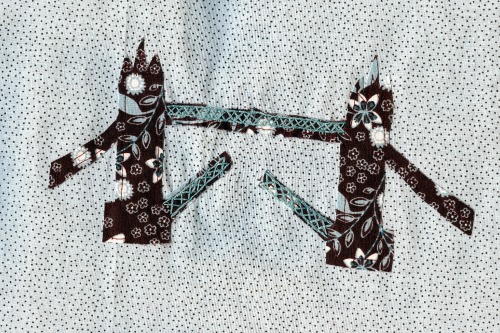 For the dog picture, I sketched out a dog on fabric and created the ears out of a corresponding piece. Then I embroidered to add detail.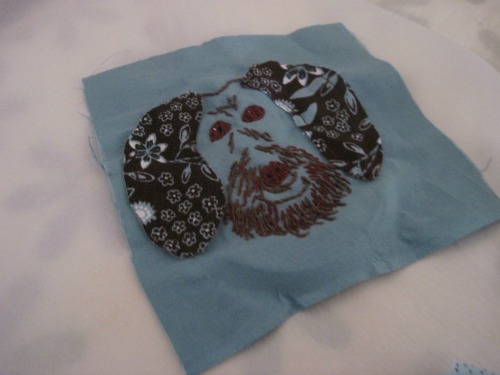 I've got to add more to create the whole block, but it's been fun so far.