Did you ever get stuck on a certain Bible passage, and you just keep thinking about it? I've been doing that with words from Matthew 4:19, "Follow me, and I will make you fishers of men." I keep thinking about the intention that God made when he said this. He wasn't trying to get a few people, or certain people, but all of us.
So I've been playing with different colors and images for this passage, and those related to the concept of Jesus telling Peter he's going to make him a fisher of men.
A while back I did some in pinks, reds, and silvers.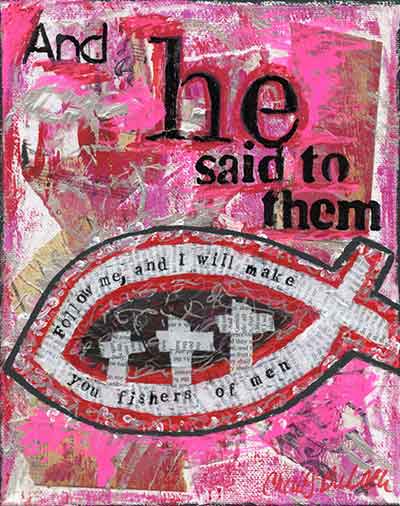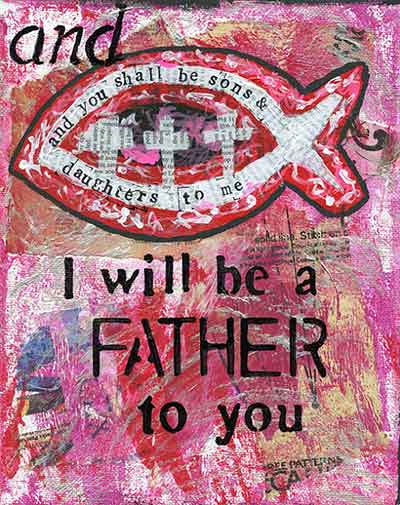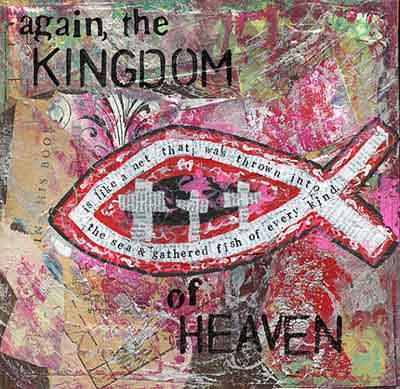 These colors were really different for me. I'm more a blue and green girl myself. So it should come as no surprise that I did a few in my favorite colors, too. I started with a background I liked.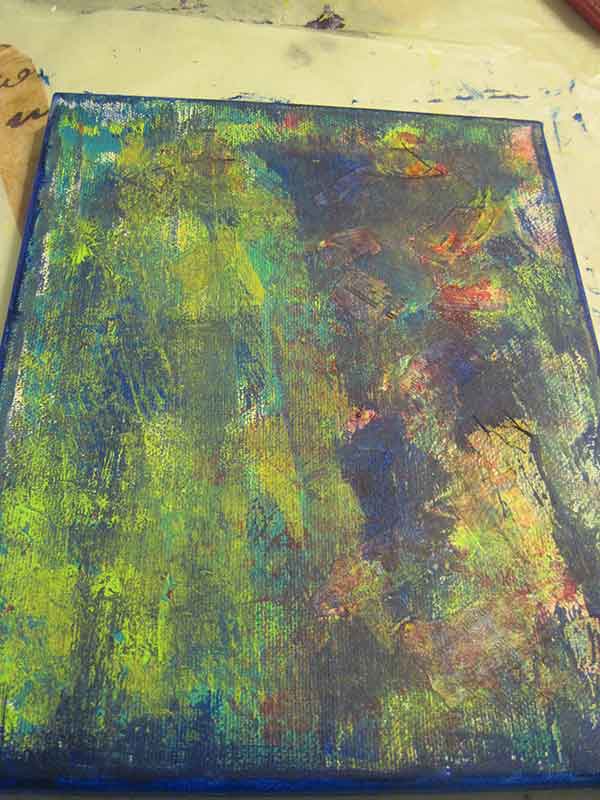 Then I added some papers and doilies.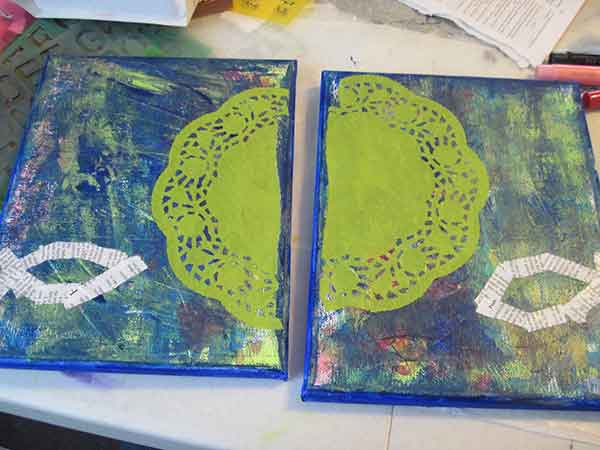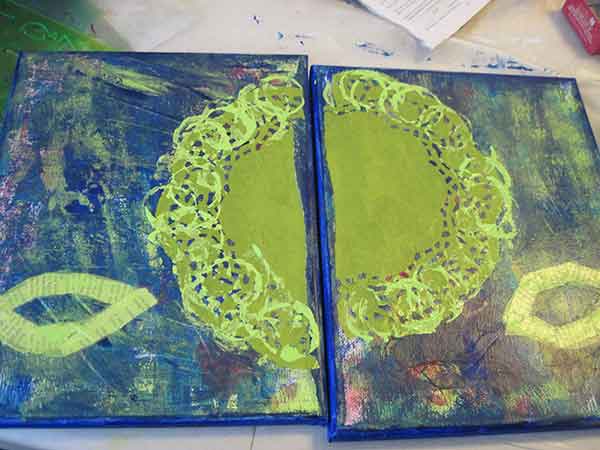 I fiddled a little more, adding textural paper for a cross and the lettering.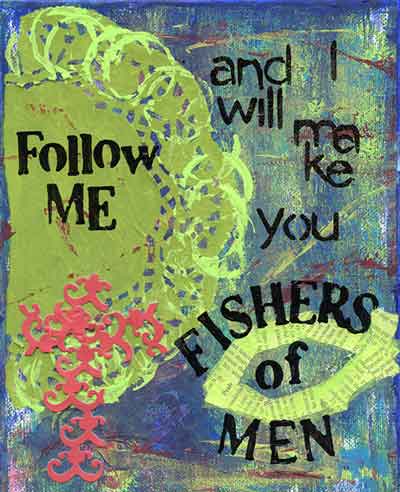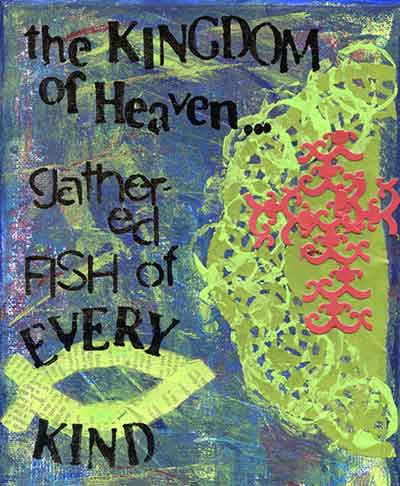 Looks like I'm not alone in liking this passage. These particular prints sold very well last month, and I think it's because this message speaks to inclusion, and is something we can all relate to. Who likes to be excluded from anything? Who wants to think they aren't good enough? And God tells us that no matter who we are, He wants us.
These prints are available in my shop.