Just finished the ornaments for the homemade ornament exchange my cousins and I do every year. This is such a fun thing to do because we're all far away now and it's nice to have a little taste of home. It's great when you get the ornament in the mail (because I love seeing what they've been up to in the crafty areas of their lives) and it's equally as nice when you put their ornament on the tree every year. I think of them each time I hang an ornament from years past.
This year I made these cute little Christmas tree ornaments, and even though I mailed them out and they're done, it's something you could do even now, at the last minute, if you needed a cute gift topper or stocking stuffer.
I found these felt trees from Michaels. They were four to a pack for a dollar. No kidding.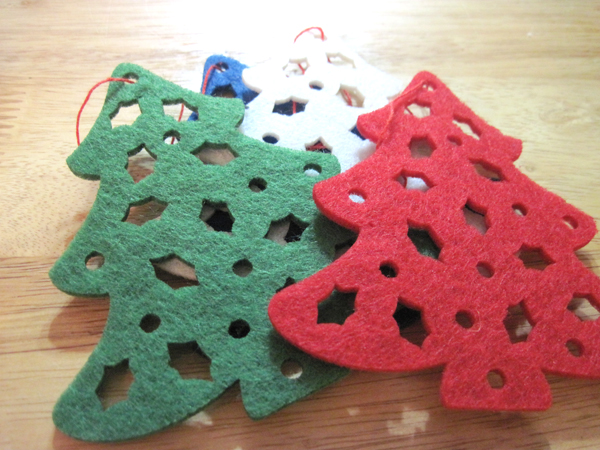 If you can't find these, try just cutting out some felt, but be sure the felt is sturdy. You might have to reinforce it with cardboard.
Now here's the fun part, I won these awesome beads from Cyndi's blog quite a while ago. I was so jazzed to get them because they're kitschy and colorful and so fun. I held on to them for when I had just the right project. And this was it!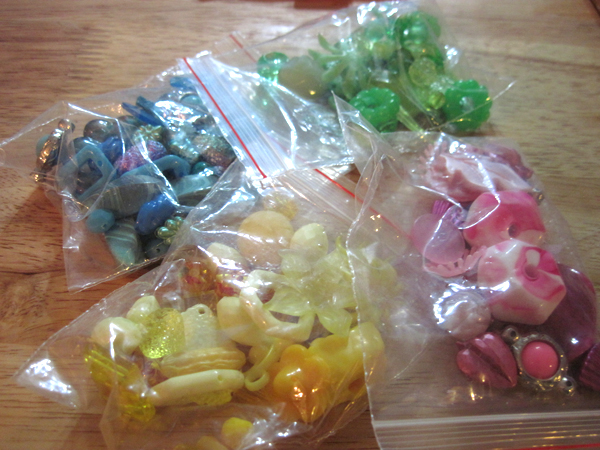 Then, I sewed them on. I know, I know…. for homemade ornaments, this one is really too easy. But that's okay. I arranged them in a way I liked and then sewed them on one by one where I thought they would look good. I kept the smaller beads at the top and the larger ones toward the bottom. This helps weight the ornament so it stands straight and isn't hunched over.
I kept the color schemes together, so for the white tree I used the blue beads.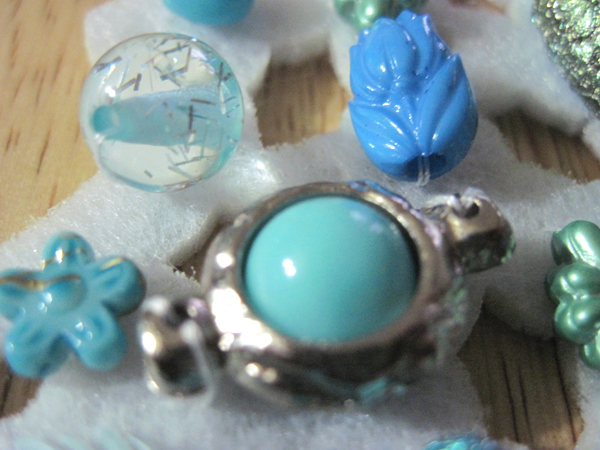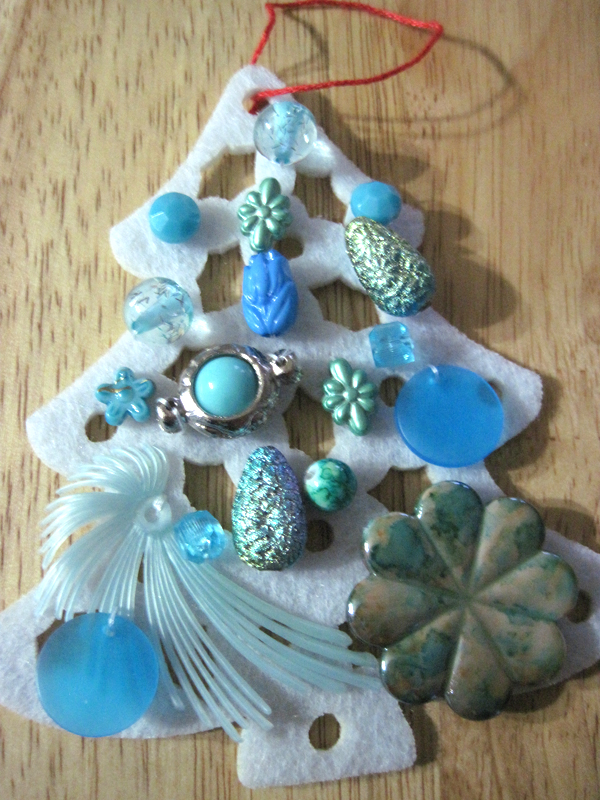 For the red tree, I used the pink ones.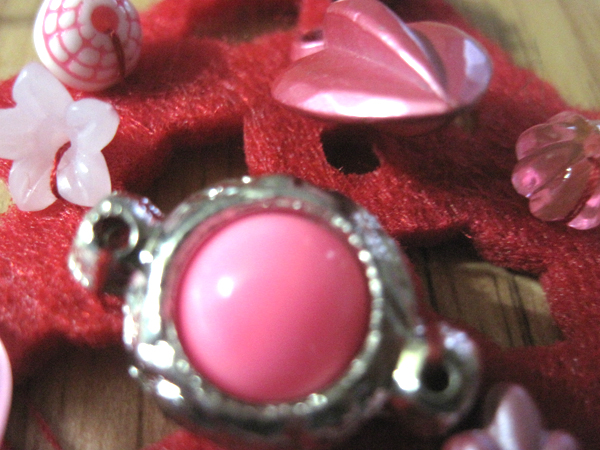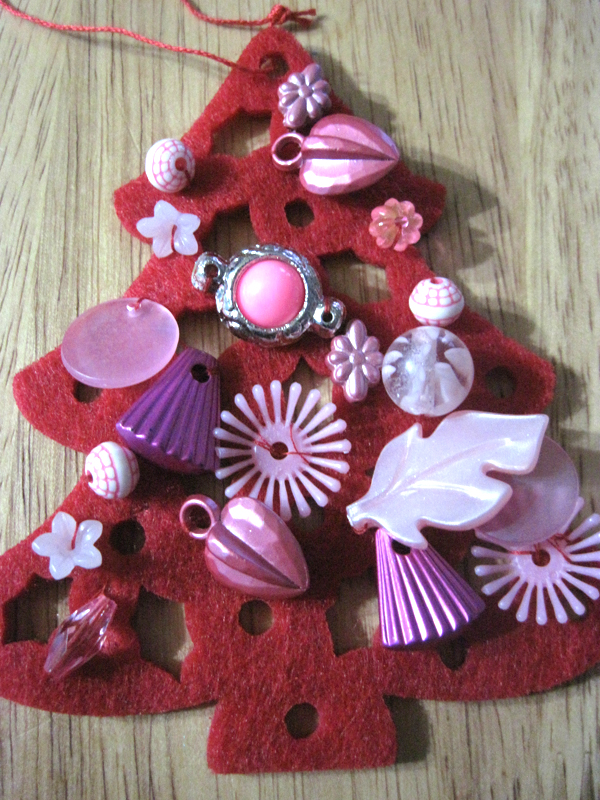 And the green tree has the light green beads.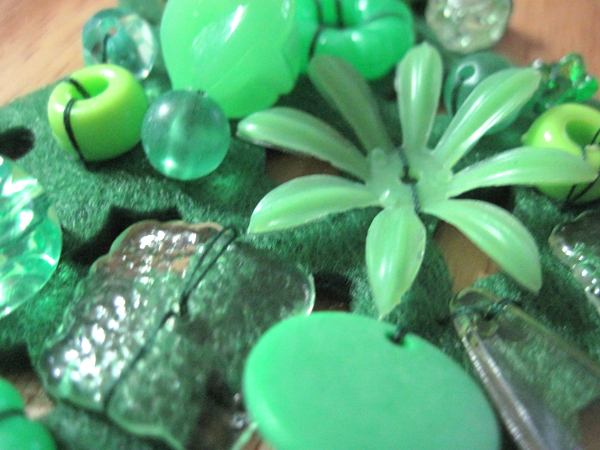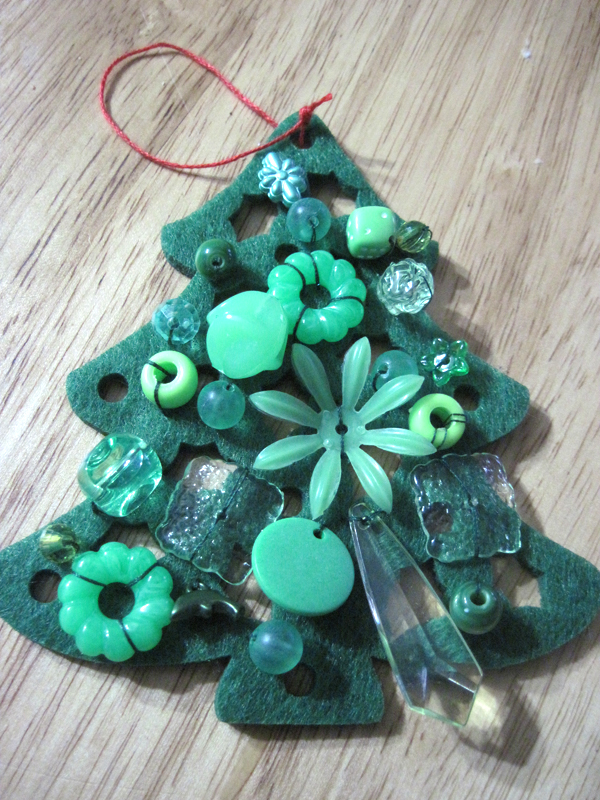 Aren't they cute?