I like the fact that God gives each of us gifts. We don't always know what they are. What's more, I think some of these gifts are confused with talents, which aren't always the same thing.
Recently I took an online test that was supposed to show you what your spiritual gifts were, and I was surprised that mine were in the areas of: teaching, evangelism, and leadership. I don't think these sound like me at all.
But then I thought of my life through the lens of the writing world, and thought, "Okay. Maybe." And perhaps our spiritual gifts only come alive when we use them as God intended.
When it comes to spiritual gifts, I like this passage:
God has given each of you a gift from his great variety of spiritual gifts. Use them well to serve one another.

~ 1 Peter 4:10 (New Living Translation)
I wanted each of the writers at Putting on the New to have this quote. I thought it might be nice to give them something to put up at their desks to give them inspiration to keep going, keep sharing their stories and using their gifts.
I started by gathering some pictures I had that related to writing, and put these on a blank canvas.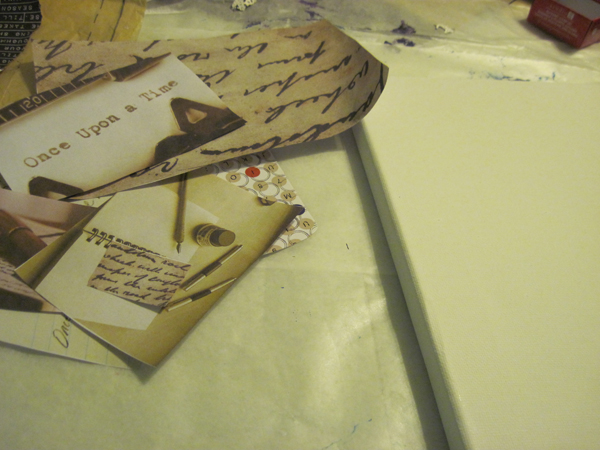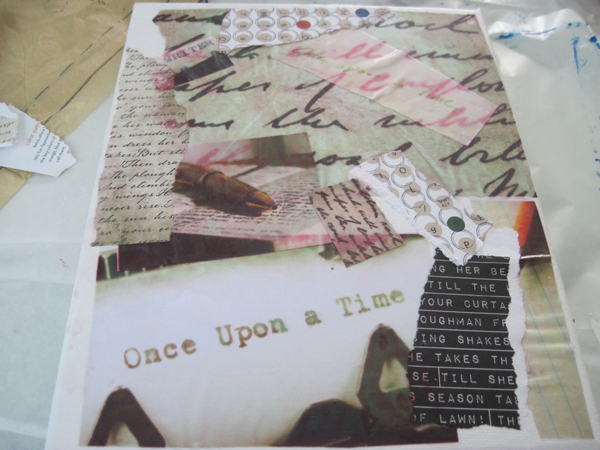 Then I put some paint and designs over it, and stenciled the beginnings of the quote on there.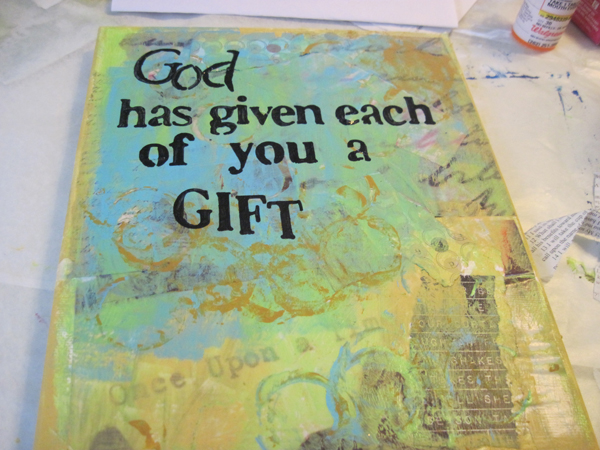 I used one of my favorite art tools, these gelato pens, to add interest. I like the way the pen floats over the page and takes on the textures of the canvas below it.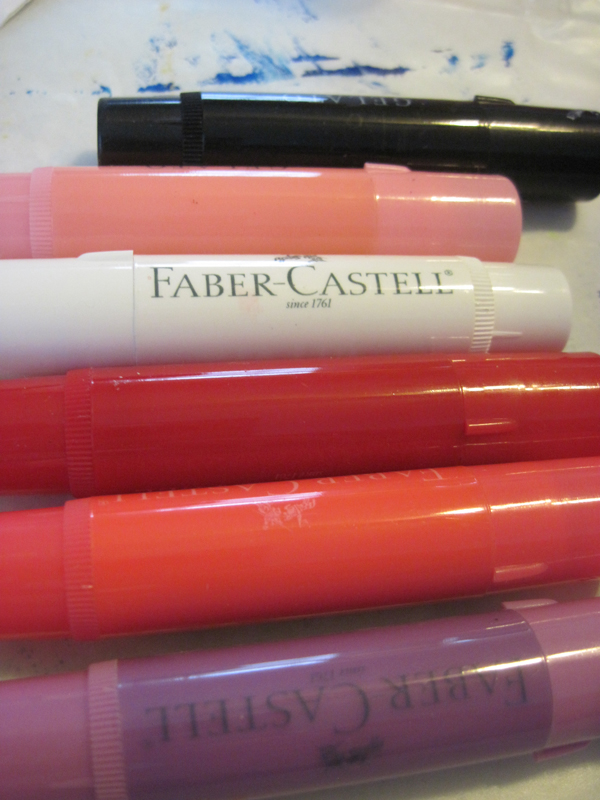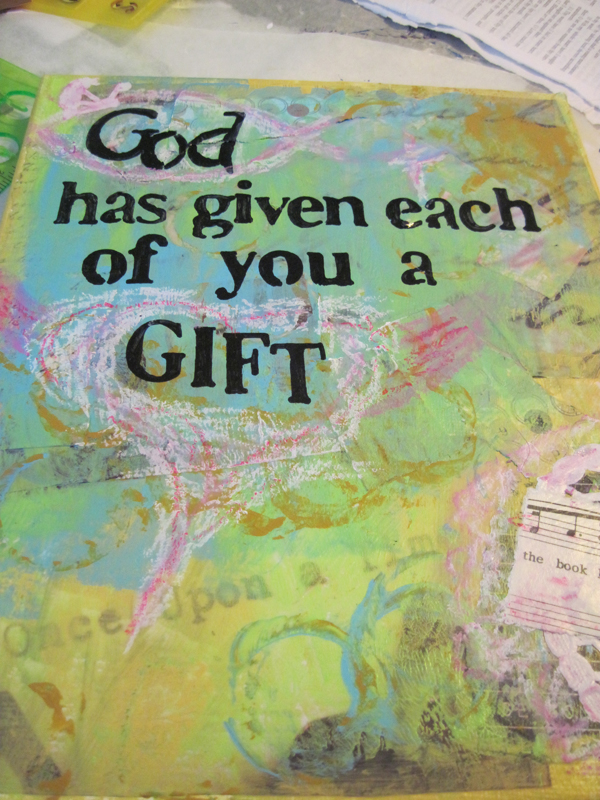 I got some awesome Shiva paintsticks for Christmas from my About Secret Santa (along with a media media book):
So I used them to add another layer. Then I used my heat tool to speed up the drying process:
I added the rest of the quote digitally… and… finished:
I've got this print in my Etsy store.
I also printed them small and put them in these colorful frames I found at Michaels. I'm sending these to the Putting on the New girls.