I mentioned the other day about making a few gifts even if you're not very crafty. One of the ideas I threw out there was a scrapbook calendar.
I've done this several times and every person that has received one has really loved (and kept) it. I try and make it as personal as possible.
Gather Some Stuff
Before I paste or glue anything, I gather. I get lots of things together first, like:
My recipient's favorite celebrities and TV shows
Foods they like
Silly holidays they enjoy celebrating
Trivia they might like
Any bits of information I can add to the calendar that will bring a smile to their face will help make the calendar as fabulous as it can be.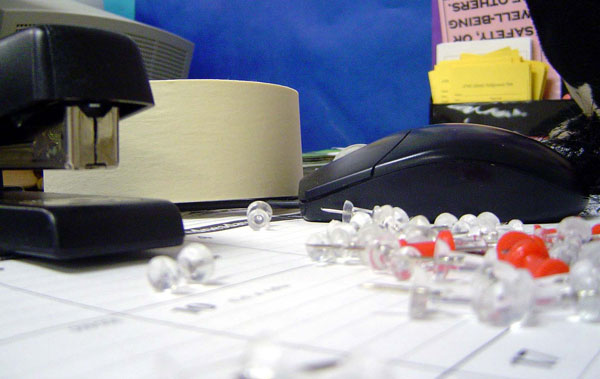 Start With a Blank Calendar
Then, I purchase a blank calendar, which can be found at the local craft store or online
. These types of calendars are readily available at a low cost.
Think About the Dates That Are Special Just for Them
Jot down important dates that are special to your recipient. Include dates of special memories you had with them, but also add things like they're birthday, your birthday, their children's birthdays, the day they met their one true love, the day they learned to drive, or a special live-changing day unique to them. This will take some sleuthing, but it's well worth it for the final product.
Fill Up the Months
Once you have the dates in mind, start scrapbooking the calendar pages. Go month by month and include paper and embellishments that represent that particular time. Use standard scrapbooking supplies, but don't be afraid to think outside the box. Include any special items (like tickets or notes) you've kept throughout the course of the year, and glue them right to the page.
Include Unusual, Funny, or Special Dates
Mark up the calendar with the special dates you've highlighted, and also a few that add some humor, like days representing celebrities or trivia. The object is to make it as personalized as possible, so include days your recipient will find interesting. You might want to consult a list of special calendar days to find out which months are designated for events or causes close to your recipient's heart.
Separate the Pages Until Dry
Work carefully, as each month will take time to dry. I used wax paper (my favorite crafting supply ever) in between each they were fully dry.
It's fun to see someone open one of these, and read through the months. I guarantee you that they'll love the thought you put into it.