Do you have family that lives far away? I sure do and it really hits me hard at Christmas. I remember the big family gatherings from my childhood and miss them. People are so spread out now, we all have our own families, and we rarely get together like we did.
A few years ago, my cousins flew in from all over the country and we had a couple days here with everyone. I loved having them all here in the house with me. Loved seeing their happy faces.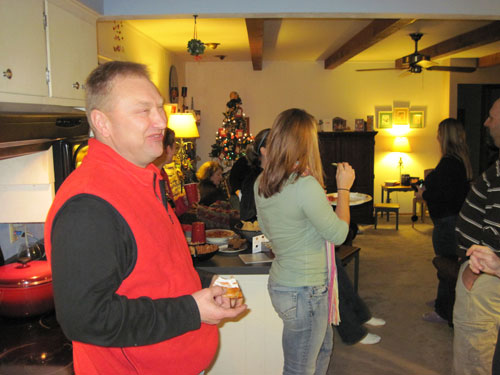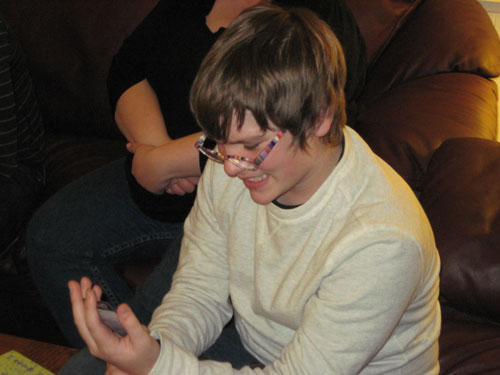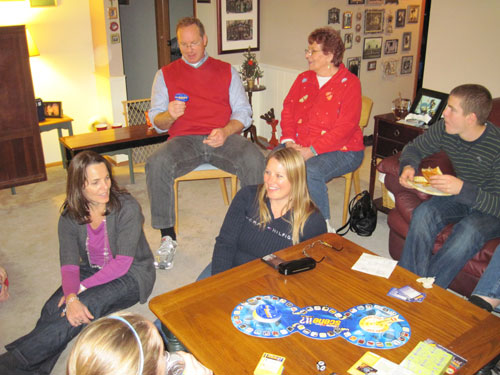 If your family is far away like mine, there are still some ways you can stay in touch and keep with some favorite holiday traditions.
Ornament Exchange
One way my family and I keep the holiday spirit alive is with a homemade ornament exchange. They've made some beautiful ornaments, and every year when I get them I'm so happy to open them and hang them on the tree. Each year when we put up the tree, I think of them as I pull their ornaments out. It makes me feel good to see them there the entire time the tree is up, and it's something that helps bring my family closer to me even though they're living far away.
If you do this, you can make one for everyone, or just pick names if you have a big family. The homemade aspect of this adds to the meaning. Homemade ornaments don't have to be perfect, in fact, the more unique and even silly they are, the more cherished they become.
Skype
I haven't done this with family, but being a writer has forced me to embrace video conferencing technology. I often have to do this with clients. Without it being part of my work life, I'm not sure I would have gotten into it, but now that I have, I can see how great it is to speak with someone you can see live.
Skype offers a variety of calling and conferencing plans, and even has a free variety if you all just want to do a group chat at once. If you have video camera software and equipment, you can also see each other's smiling faces as you talk. It could be the next best thing to being there.
Family Holiday Blog
Blogs today are like scrapbooks, so why not make yours virtual so you all can see it? You can limit access to just your family members (so you don't need to worry about the rest of the world seeing what you write) and start up a free site on Blogger or WordPress. Photos and videos are easy enough to add, and the site could make you feel as if you are sharing in each other's Christmas celebrations, albeit virtually.
When you're homesick, you can also pop over to the site to re-live some favorite family moments. Blogging is a wonderful way to record thoughts and emotions from the day, and easy enough that anyone in the family can join in.
Family Holiday Journal
If the virtual world is not your thing, consider starting a family holiday journal that you send back and forth each year. This can work well if your family is not too big (as it would difficult to send to each family in time for the holidays) and if you are the type of person who enjoys writing your thoughts by hand. The benefit with this type of journal is that you have it from year to year and it becomes a cherished heirloom.
To reap the benefits of a holiday journal, have family members write down their thoughts and memories, plans, or Christmas wish list. There are no rules or right or wrong way to create the journal, but the participation of each family member is what will make it the most special.