A few weeks ago at Bible study we talked about memorizing certain verses. I think this can be very helpful as you make your way in the Christian life. Choose a verse you like and commit it to memory so you can call on it when times are challenging.
For me, this verse is 2 Corinthians 5-7: "We walk by faith, not by sight." I need to remember this over and over in my life because when things get challenging, I go into "I can do this" mode. So I start thinking "I've got this, here's what I need to do" and "I'm going to overcome this by…" and whatever else. See the problem? Those statements don't include God. What business do I have in doing anything without Him? I need to turn to Him first, then decide what should be done later.
More and more, I've relied on this verse to get my thinking back to where it should be. No matter what I'm doing now (when I'm sad, feeling overwhelmed, unsure of the future, angry) I take a step back, think of this verse, pray, and then get on about the business of life. It is my hope that this approach will help me during those times when I'm tired and stressed and make poor decisions, or just snap at someone. I always want to be centered in my faith before I open my mouth or make a move. The Bible really is the original self-help book, isn't it?
Okay, so I wanted to put this phrase somewhere I could always see it. There's this spot by our door where we go in and out a jillion times a day, so it seemed like the perfect place for a little faith reminder.
I started with an old canvas that had a picture on it I didn't like, and layered over it with paper and paint.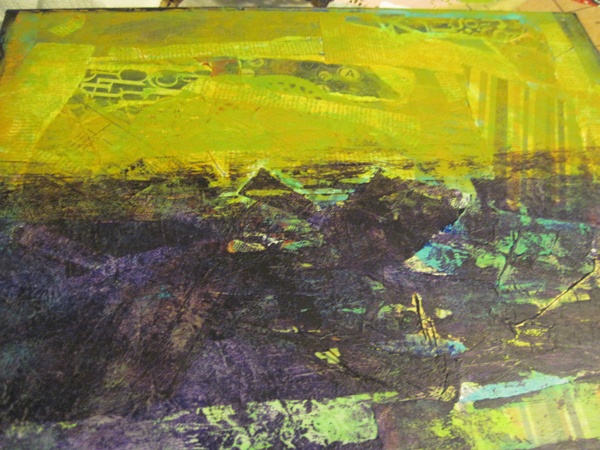 Then, I wrote the verse on there and added some more paper layers.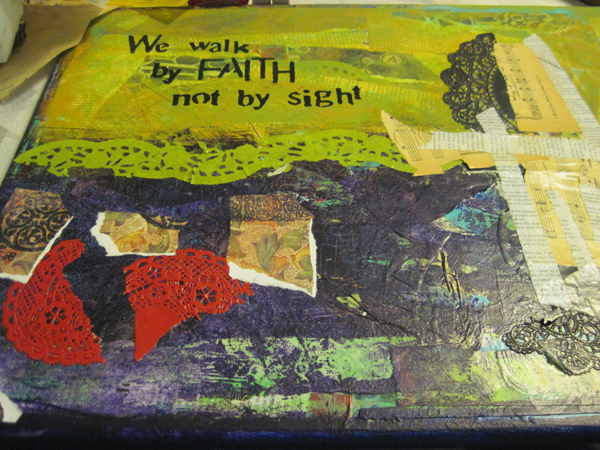 I wasn't happy with the way the words weren't sticking out like they should, so I added paint and then touched them up.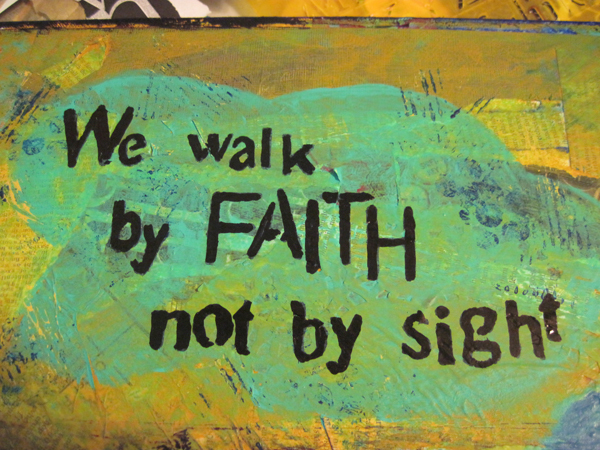 Then I painted a cross…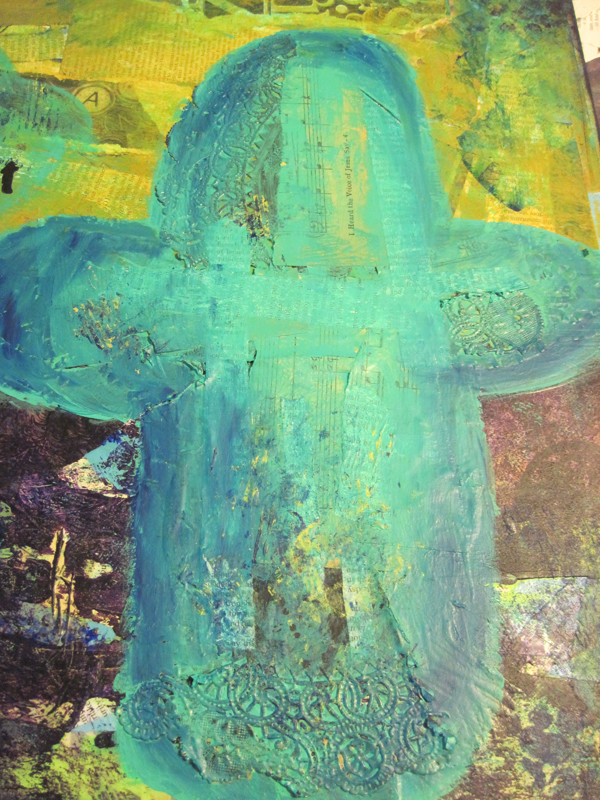 … and put the verse number on the bottom.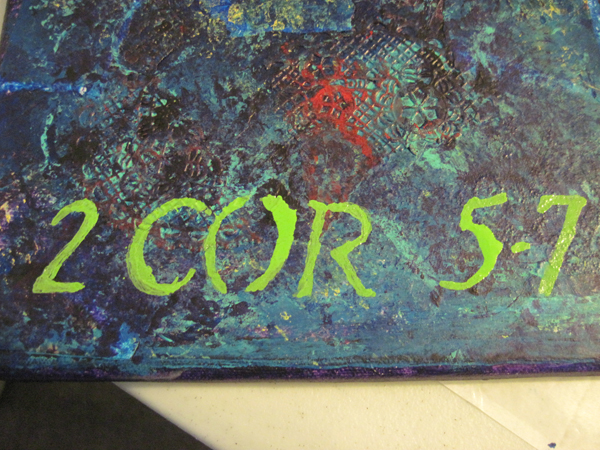 Viola!
I'm happy that this is in a spot where I pass it every time I come and go. I've also sized this as a print which is available in my Etsy store.