When you come from the beer and dairy state, you're bound to make a few things that incorporate the two. These two recipes do just that. My hubs always requests that I make them once a year when we play the Vikings at home. So how can I possibly refuse?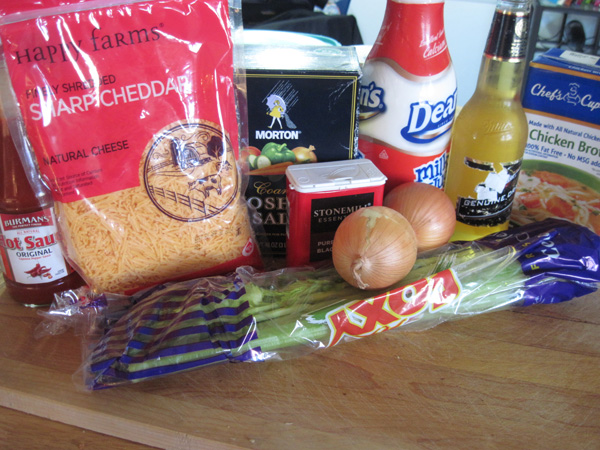 First, the bread, which is one of the easiest things you'll ever make. All you need is:
3 cups flour
2 teaspoons baking powder
1 teaspoon salt
12 oz. beer
2 T. melted butter
I've made this recipe forever so I'm not even sure where I got it from. It's simple but very good. Take the flour: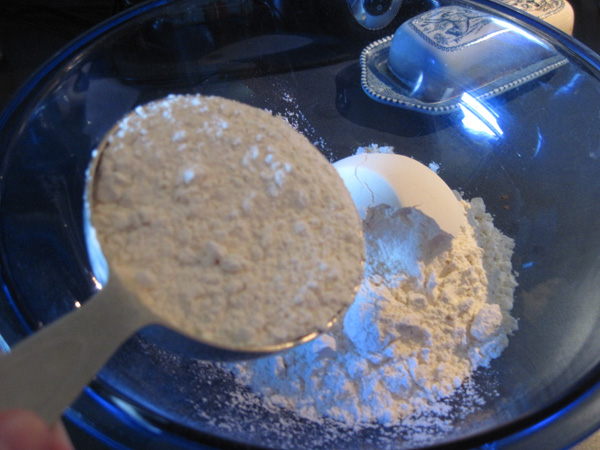 And the baking powder and salt:
And mix well together to make sure the lesser ingredients are incorporated, but don't use a mixer. when I add the beer, I pour slowly and start with a rubber spatula, then form it into a ball with my hands.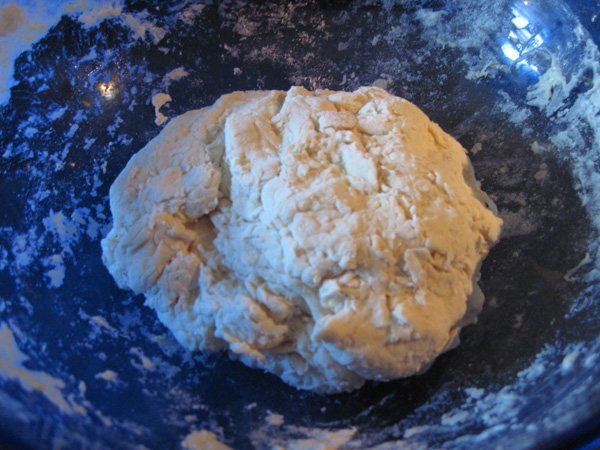 Then, take two tablespoons melted butter and drizzle over the top.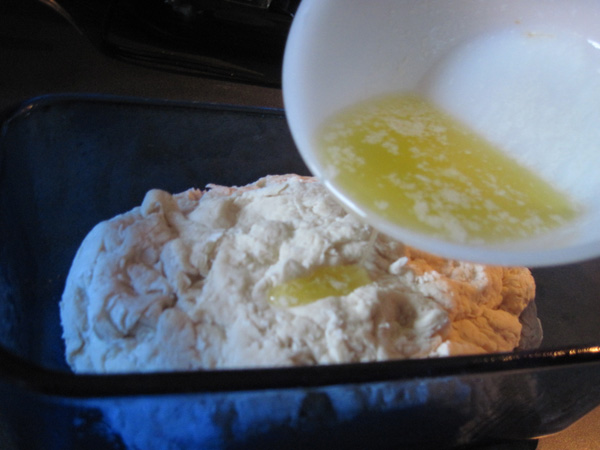 Bake at 400 degrees for about 40 minutes. You'll have a nice looking loaf at the end.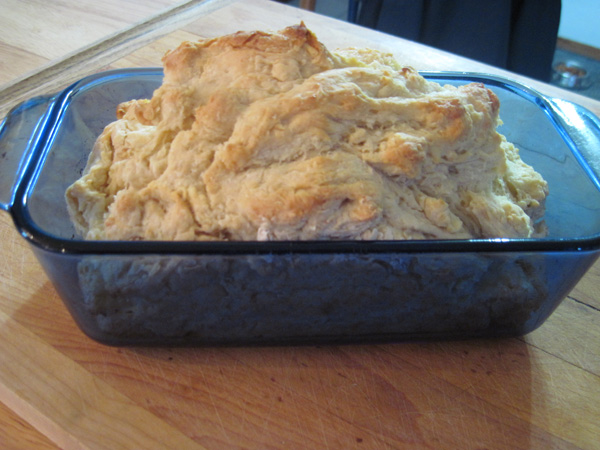 It has crunchy edges that go perfectly in the soup.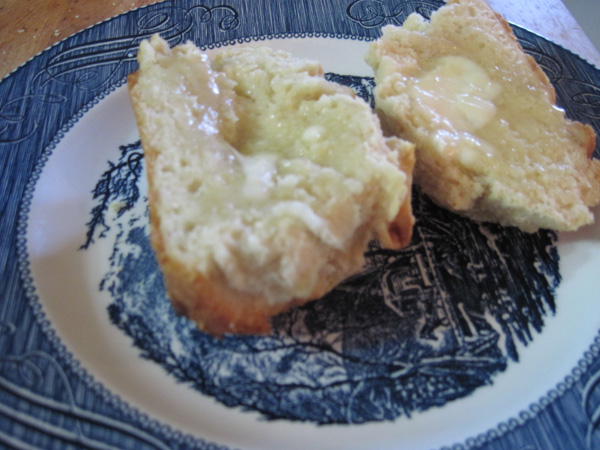 Now, onto the soup. It's such an easy recipe, and tastes like you worked on it for hours. You'll need:
4 tablespoons butter
2 small onions (or one large)
1 stalk celery
6 baby carrots
1 1/2 teaspoons minced garlic, minced
1/2 cup all-purpose flour
2 cups chicken broth
2 cups whole milk
12 ounces beer
3 cups grated sharp Cheddar, plus more for garnishing
1 1/2 teaspoons kosher salt
1/4 teaspoon black pepper
1 tablespoon sugar
1 teaspoon hot sauce
Cook the onion, celery, carrots, and garlic.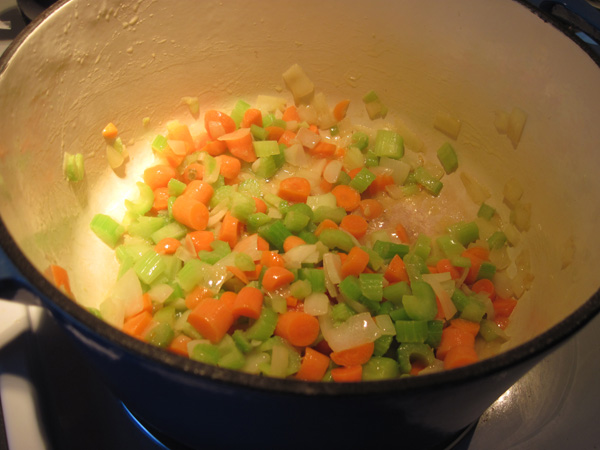 Add the flour, and cook for a few minutes. Then add the chicken broth and whole milk.
Then the beer, cheese, salt, pepper, sugar, and hot sauce. Simmer for twenty minutes. How easy is that?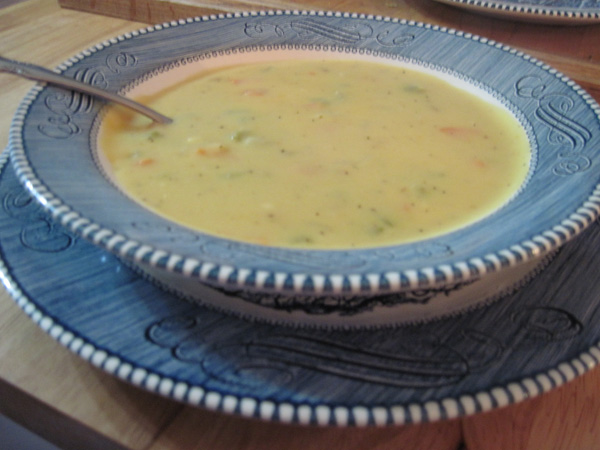 This soup goes a long way because it's so rich. You have a piece of bread and a bowl and you're good. It will satisfy even the most hearty of appetites. But will it help the Packers beat the Vikings? My family seems to think so.
Get the entire soup recipe and instructions at Real Simple.