Remember the red, pink, and silver prints I was working on?I had finished one picture ("Fishers of Men") and then I didn't like it.
There was something I just wasn't happy about. So I started futzing with it again. I layered some more and then painted over it and layered and added some more… and now I like it better. So here's the new version: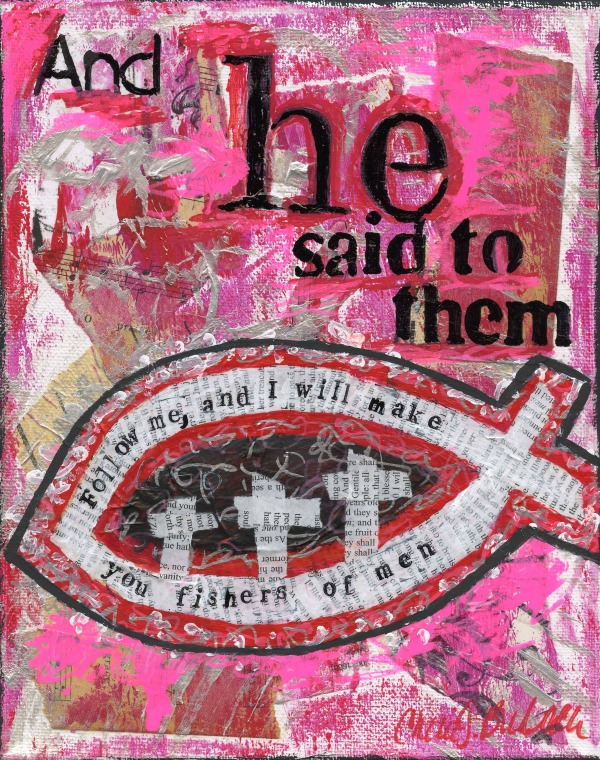 And I went to work on the other ones, too.
Here's a 10×10 inch picture called "Fish of Every Kind" after the Bible passage Matthew 13:47: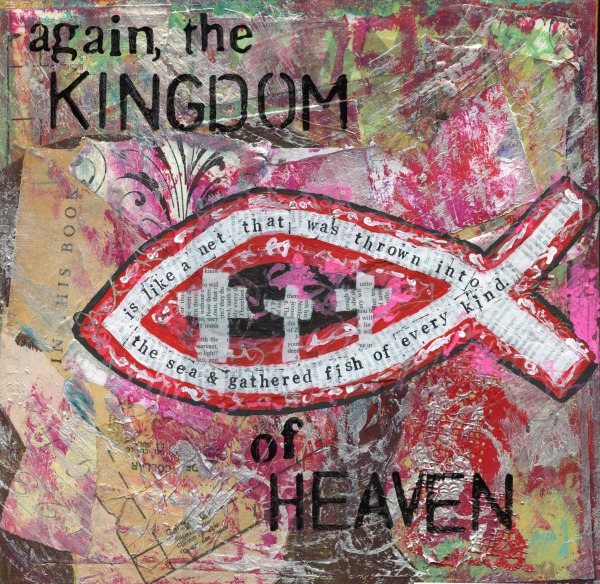 Finally, an 8×10 called "I Will Be a Father to You" after Bible passage Corinthians 6:18: