More glass mushrooms! You've seen me make these for quite a while now. I took lots of bright paint colors (and always use paint that is meant to adhere to glass, otherwise you'll have problems down the road).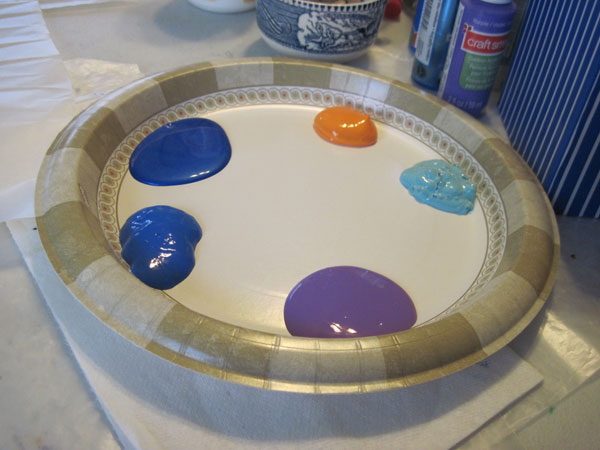 Painted the insides.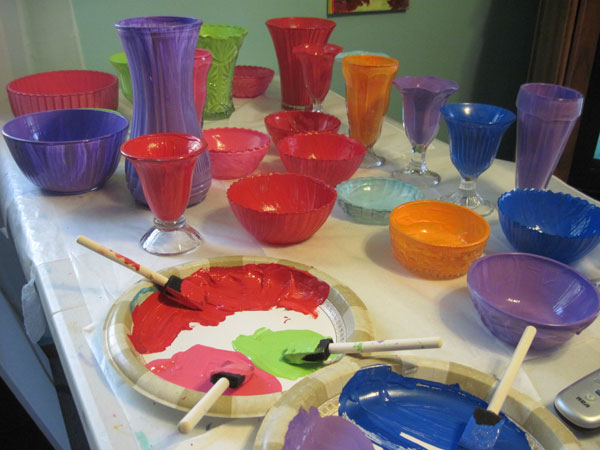 Took them outside for assembly.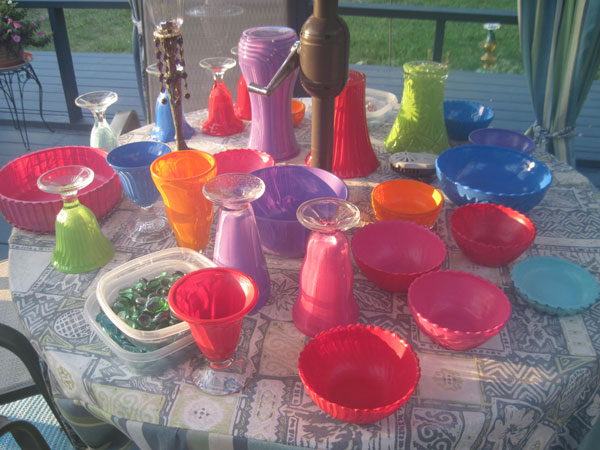 Flipped them over to glue.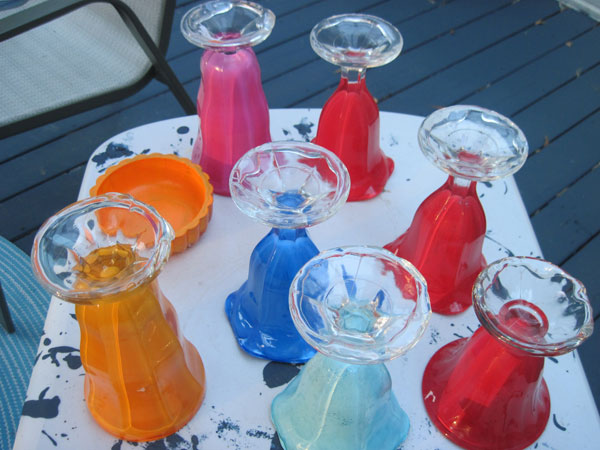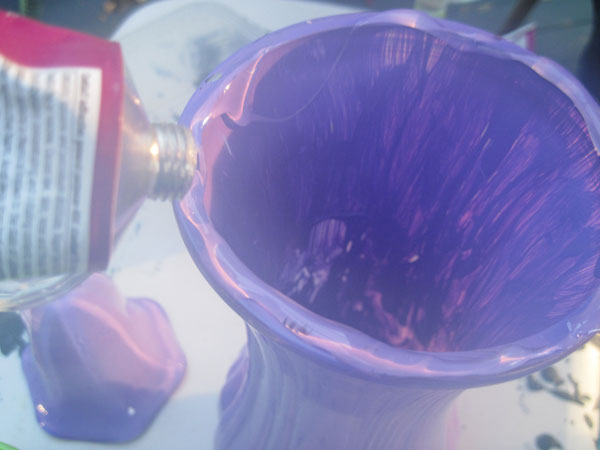 Glued together.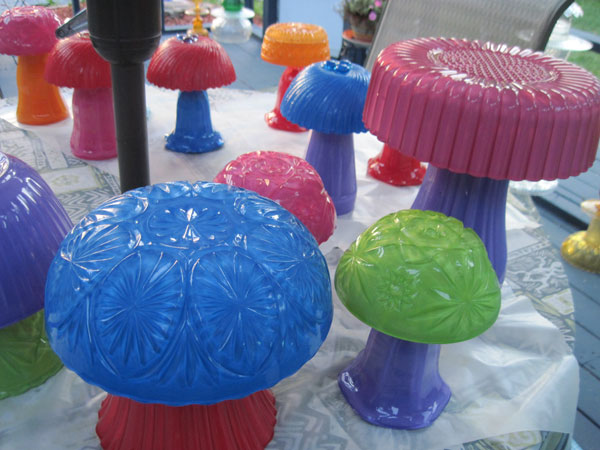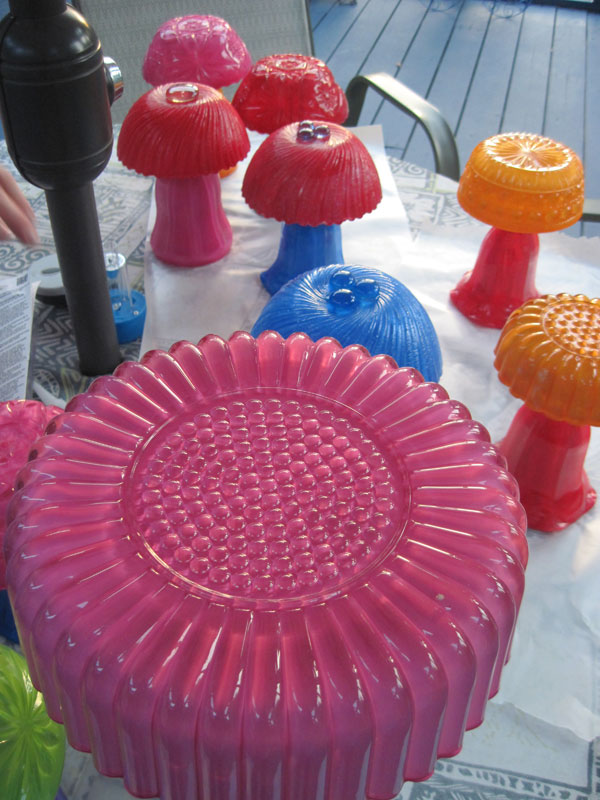 Added beads to some.
I love how you can see my camera in the beads.
This project is featured in my book, Glass Sculptures: How to Make Beautiful Sculptures for the Garden Using Vases, Bowls, and Other Glass Pieces.