I got this B. You know these letters, the ones you get at the craft store? They're stiff cardboard and cheap. I bought a B for our last name.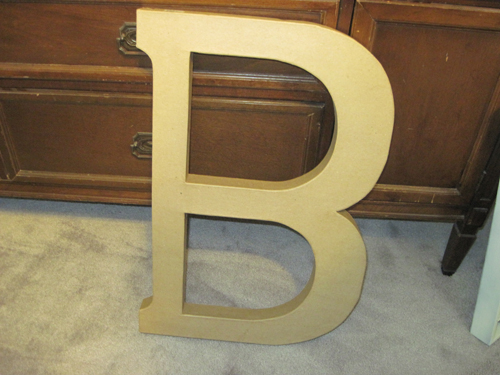 Then DH painted it for me. He spray painted it blue. I liked it. He liked it. Not sure the dog liked it.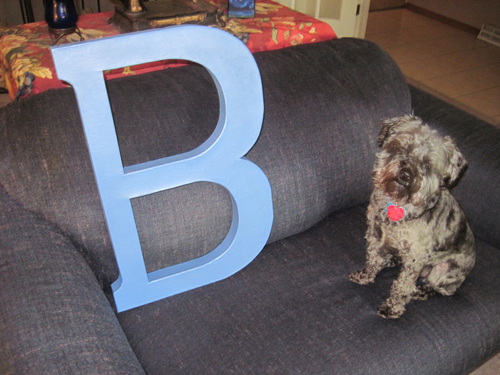 Then I decided to put some pictures of us on the B. I printed off pictures in black and white, but my printer did it in a sepia tone. I must have had a setting wrong or something. But I left them. I liked it this way.
I cut the pictures (each made to be between two and three inches) and Modge Podged them on.
Then I hung it in a weird corner. I think it looks right at home there.