God's timing. Is there anything more mysterious? For me, learning patience through God's timing has been very hard. Are you patient? I'm not. When I see something I work toward getting it. I never expect things to be handed to me (growing up poor was a good way to embrace that lesson), but I learned early on that I was a hard worker and could accomplish a lot if I set my mind to it. What took me longer to learn was that sometimes I can work as hard as I want and still won't get certain things because they aren't up to me. That's a hard one to swallow when you're young (or maybe not so young!) and don't get how God and His timing works.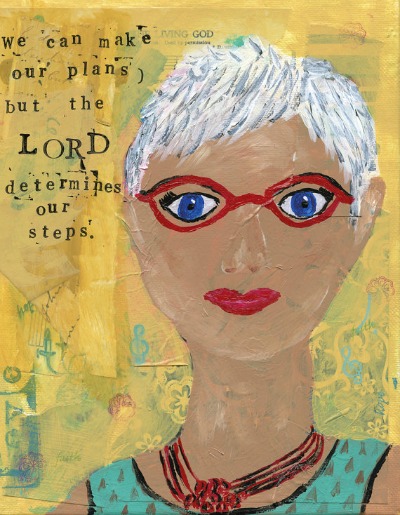 (Available in my Etsy store.)
That's one of the questions I'm going to ask Him when I meet Him, because while I can look back and feel immensely grateful for certain things (relationships that didn't work out, mistakes I was saved from because of unanswered prayers) there are other things I still don't get. But for now, I'm not trying to get them. I accept them as a part of faith.
Isn't it refreshing to accept your limitations? I feel comfort in that.
The older I get, the more this passage hits home:
"The Lord is not slow to fulfill his promise as some count slowness, but is patient toward you, not wishing that any should perish, but that all should reach repentance.

~2 Peter 3:9″
To me, this means that sometimes God waits to give you things until you can handle them. Oh, you might think you can handle them, but He knows better. The older I get, the more I realize how patient God has been with me, even when I haven't been so very patient with Him.