I've been participating in June's postcard art challenge, and what fun this has been. It's even better because I've been sitting here with June's gift to us as inspiration each day. It's right in front of me, and I get a smile each time I see it.
Here's the postcard I'll be mailing to my recipient, Deb. It's been a while since I did a step by step like this, but my process hasn't changed much in the last year or so.
First, measure a piece of thick paper to fit a postcard size picture. In this case, 4×6.
Then, get that boring background out of there by adding some collage materials.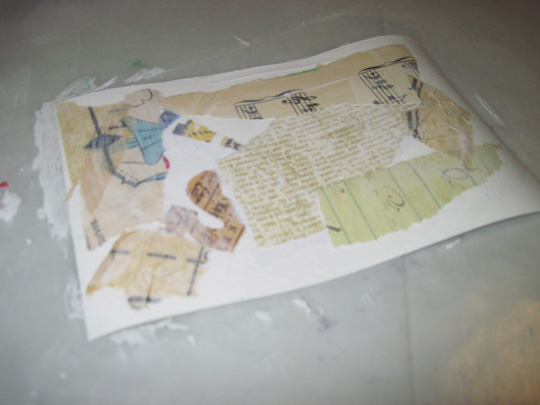 Next, brayer paint on the background. In this case, I used green and gold. Packer colors! Well, not really.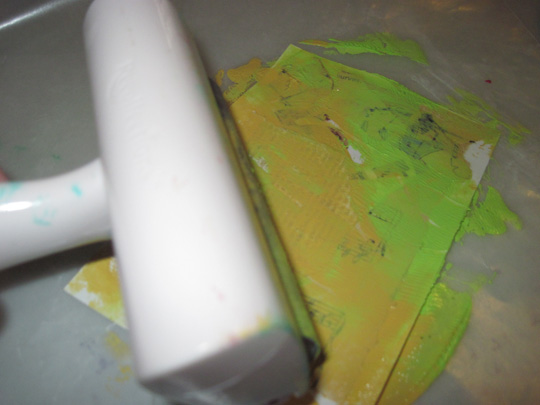 Then, I added some more paint and a few pattern pieces on.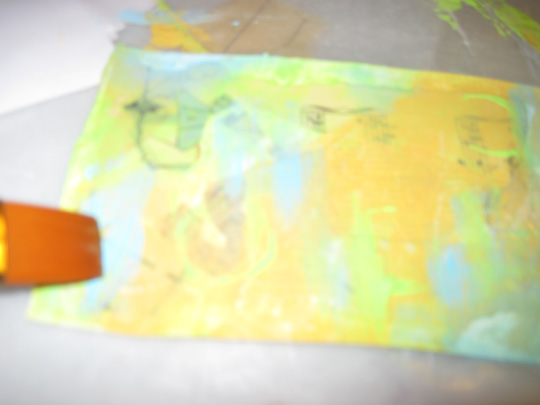 Of course I'm putting a girl on here. You know I can't resist painting them. Here comes the head: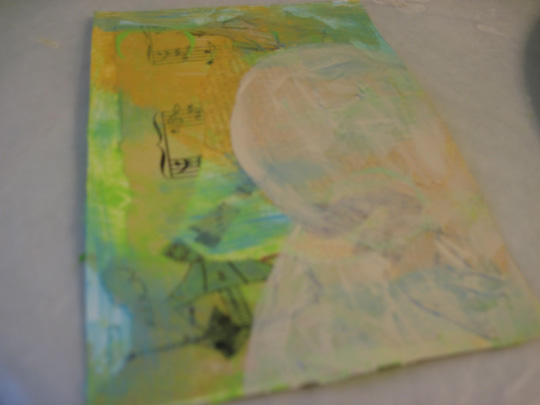 Firming in the face and neck: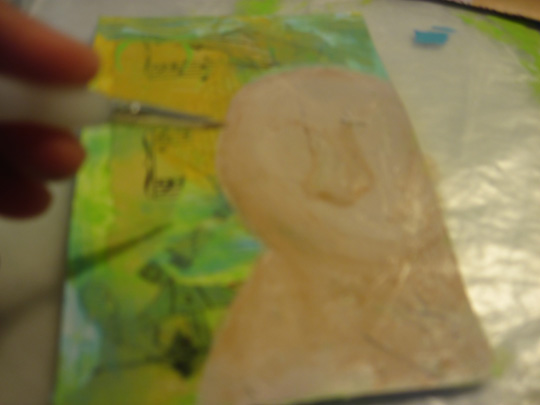 The beginnings of a face. At this point, I'm always amazed at how scary my girls look!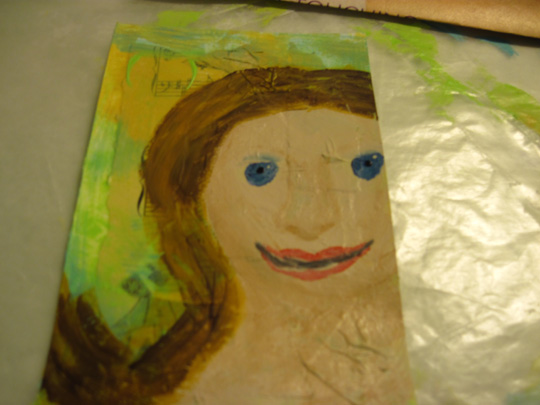 Turns out all they need is some makeup and eyelashes. Don't we all. Of course, eyebrows don't hurt, either. This is where I love using my gelato pens for detail on the hair.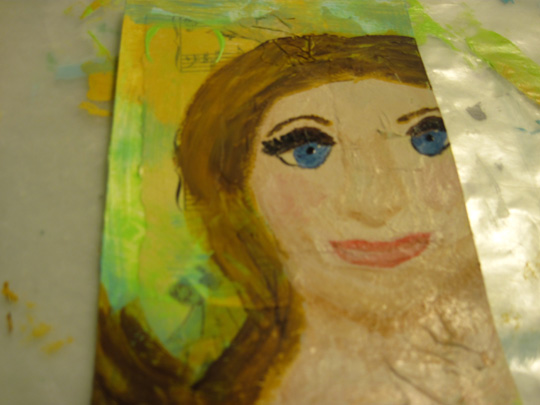 Finally, adding some gold flecks in her hair, glasses, and necklace. Also got some new stamps so I had to try them out with blue ink and the word "beautiful."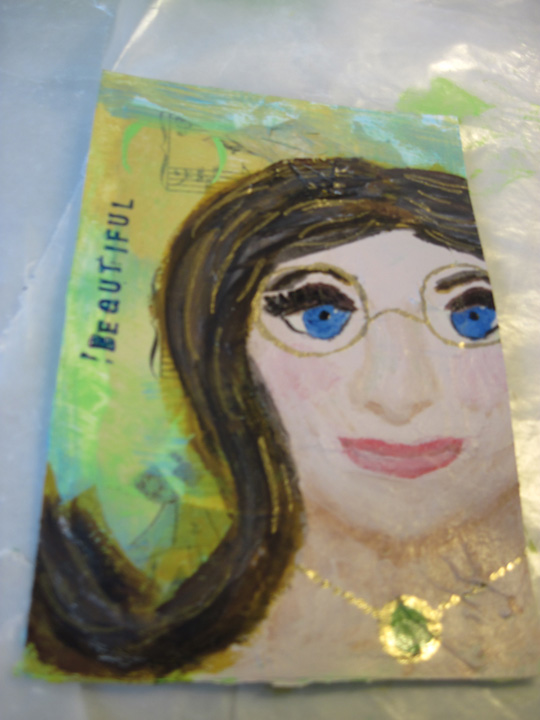 Finished.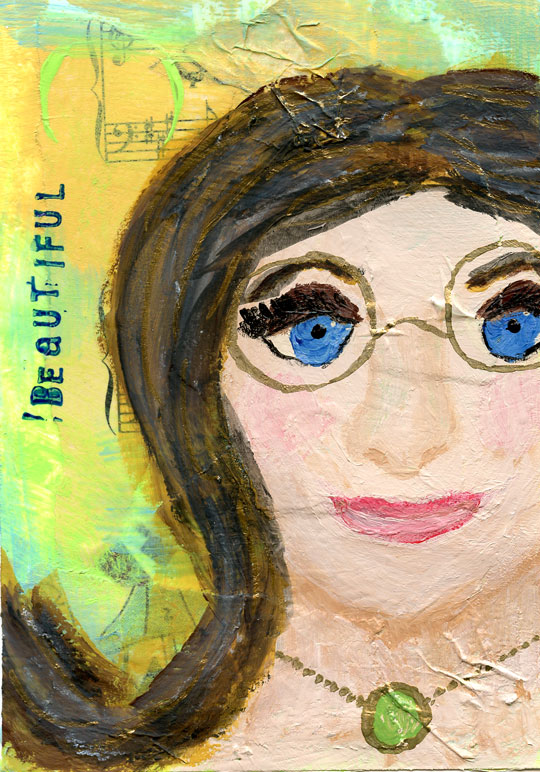 Hope Deb likes it!