Back to afghan making! I finished up the flowers on the teal afghan project.
I saw how much my dog like to pull and scratch and enjoy the afghan and I knew if I put flowers everywhere I was supposed to the dog would either scratch the flowers apart or not want to use the afghan. And you know what? I want everyone in the family to use it, even the dog. I want every living thing to feel comfortable in our home.
So instead, I put the flowers here and there around the parameter.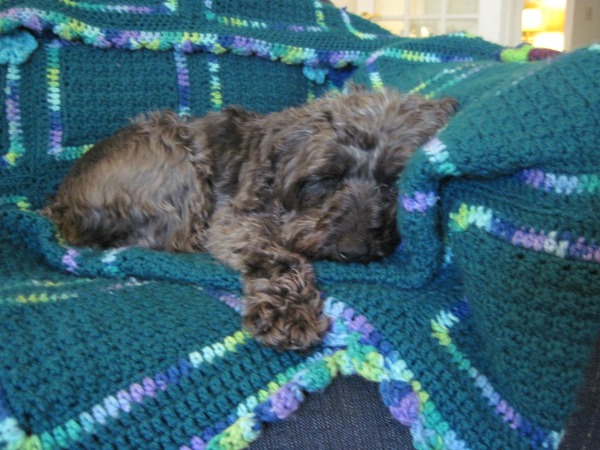 I may add a few in the middle, depending on how everyone uses it. For now, though, I'll leave the flowers at the edge.